POLL: GOP Risks Further Alienating Women With Government Shutdown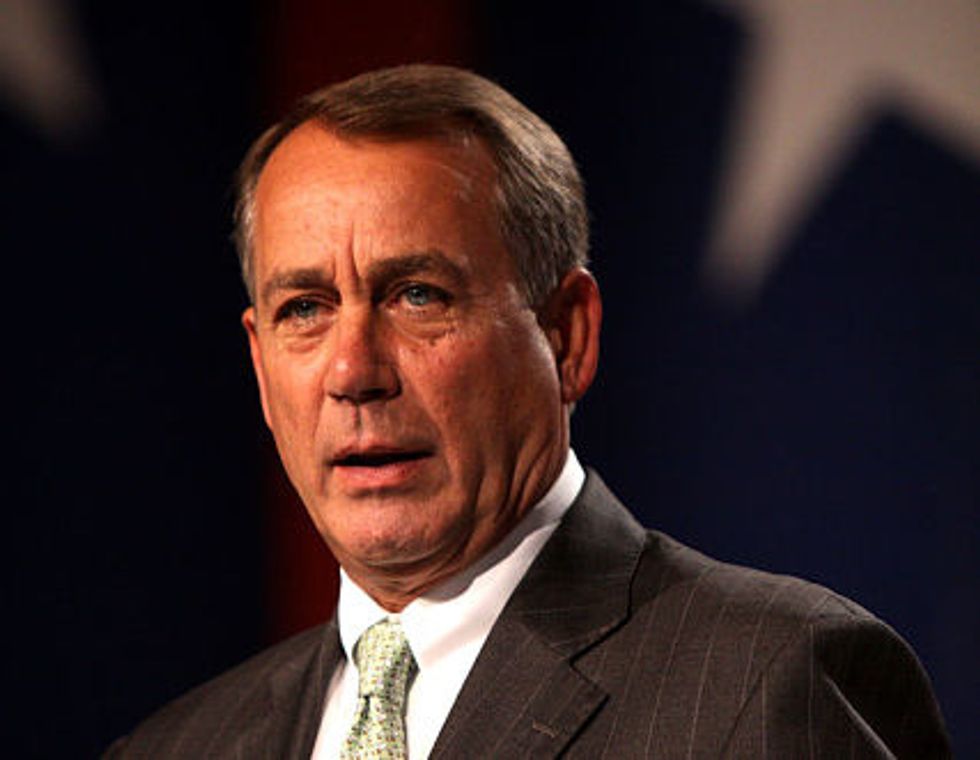 A new poll conducted for Republican members of Congress shows the public opposed to a government shutdown over funding Obamacare by 71-29, according to the Washington Times' Byron York. Though a slim majority of Republican men support a shutdown, women who identify with the GOP oppose it by a 32 percent margin.
"The electorate expects Congress to govern," pollster David Winston, whose firm conducted the poll of 1,000 registered voters between July 31 and August 1, told the National Review earlier this month.
Voters were told, "Some members of Congress have proposed shutting down the government as a way to defund the president's health care law," then asked if they favored the plan. Only 37 percent of Republicans did, with the 61 percent of women in the party opposing it overwhelming the 48 percent of men in favor.
Among voters planning to vote Republican, 51 percent opposed a shutdown.
"If you're concerned about what it might look like in terms of a general election, if half the voters who say they are going to vote for a Republican candidate oppose this, then you are creating a conflict for them to vote for a Republican candidate," Winston told York.
This polling was likely an impetus for Republicans who are trying to shift the debate over funding Obamacare to the debt limit negotiations.
An aide to House Majority Leader Eric Cantor (R-VA) told Reuters' Caren Bohan that the debt limit is a "good leverage point." The government is funded until September 30 and the debt limit will need to be raised sometime this year after that.
While a government shutdown could delay services and paychecks for soldiers, not raising the debt limit would crash the global economy.
That Republicans are considering this could mean they've decided a shutdown would be unwise, and are instead trying to give their members justification for funding the government. House members are being prodded by the base to take a stand against Obamacare now or risk being called "chicken." Once the government is funded, the House leadership could focus on some maneuver to get a majority of Republicans to raise the debt limit.
Or Republicans could be seriously considering wagering the full faith and credit of the United States, a tactic that President Bill Clinton says he would ignore, and force the courts to stop him.
Either strategy, this new polling suggests, would likely not be popular with anyone except very conservative voters — who support a shutdown 63 to 27 percent. And either likely risks making the record gender gap that helped elect President Obama even bigger.
Photo: Gage Skidmore via Flickr.com