Poll: Grimes Holds Narrow Lead Over McConnell In Kentucky Senate Race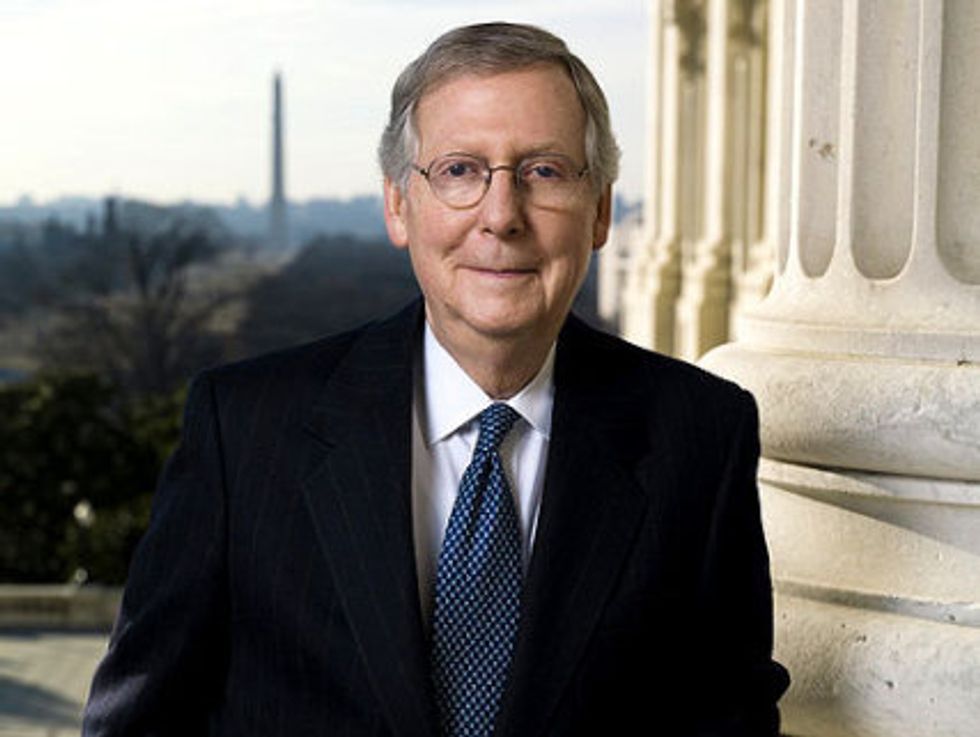 A new poll by Public Policy Polling finds Kentucky Democrat Alison Lundergan Grimes with a small lead over the incumbent, Senate Minority Leader Mitch McConnell (R-KY).
When asked if they approve or disapprove of the way Mitch McConnell is handling his job, 51 percent disapproved, 40 percent approved and 9 percent had no opinion; 45 percent said they would favor Grimes if the election was held today, while 44 percent would favor McConnell.
The poll, conducted for the Progressive Change Campaign Committee and Democracy For America, shows Grimes' small lead is within the margin of error. But McConnell's primary race, and attacks by fellow Republicans, may give Grimes a golden opportunity to expand her margin before the general election.
McConnell is being pulled right by the Tea Party wing of the Republican Party, which may cost him in the statewide Senate election. He has thus far refused to state whether he supports a government shutdown until Obamacare is defunded. For Tea Party Republicans — including his primary challenger Matt Bevin — this is treasonous . "Mitch McConnell's rhetoric on defeating Obamacare is nothing but empty promises," Bevin said on Wednesday. "Obamacare is a disaster and if we can't repeal it, we have a responsibility to the American people to defund it."
Tea Party favorite Senator Ted Cruz (R-TX) piled on: "There is a powerful, defeatist approach among Republicans in Washington," Cruz said Tuesday. "I think they're beaten down and they're convinced that we can't give a fight, and they're terrified."
At this point, Bevin poses no risk as a primary challenger to McConnell. But, as Bevin continues to receive right-wing support, McConnell will have to move right to drum up support from Kentucky's Republican primary voters.
He'll have to do so despite the fact that his staunchly conservative record is already unpopular with Kentuckyians . The same Public Policy Poll found that 51 percent surveyed disapprove of the way McConnell is handling his job, compared with 40 percent who approve.
While McConnell moves right to appease primary voters, Democrat Grimes can sit back and watch her poll numbers continue to rise.
Photo via Wikimedia Commons