Poll: Insurgent O'Rourke Could Beat Ted Cruz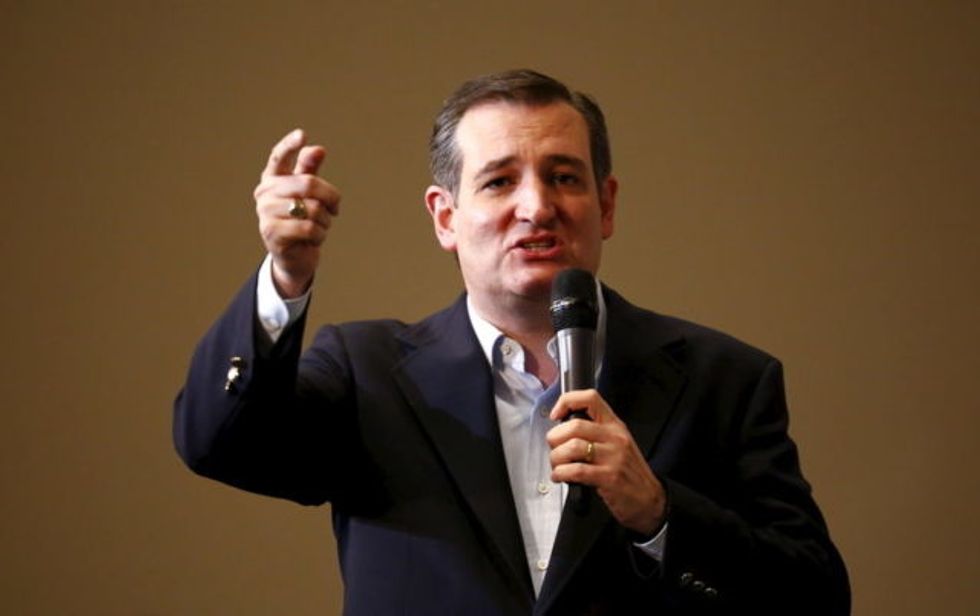 Reprinted with permission from AlterNet.
Sen. Ted Cruz (R-TX) — who was once seen as the Republican Party's best chance to defeat Donald Trump in the 2016 presidential primary — is now in serious danger of being defeated by a Democrat in the race for his Senate seat.
The conservative firebrand is now neck-and-neck with challenger Beto O'Rourke, a relative unknown in Texas who has run a fierce campaign to oust the sitting senator. Not only would the win be a victory for those critical of Cruz, who has a deeply polarizing effect on the populace and is reportedly disliked even by his GOP colleagues — but if O'Rourke comes out ahead in November, Democrats will have a much better chance of taking control of the Senate.
A new Texas Lyceum poll this week shows that Cruz is ahead by only 2 points among likely voters, garnering 41 percent to O'Rourke's 39 percent. This is the strongest showing yet for the Democrat in the race, and it sets the stage for a potential groundswell once the campaign kicks into gear.
Other polling shows that O'Rourke has slowly been narrowing the gap with Cruz. Nevertheless, O'Rourke remains an underdog in deep red Texas.
But this may be the year for underdogs. The Cook Political Report now rates the race as "lean Republican," down from the more decisive "likely Republican."
"In many ways, O'Rourke is running a very modern campaign that thrives on social media," wrote Jennifer Duffy. "He has visited all 254 counties in the state at least once, posting parts of his journey on Facebook where he has 354,000 followers. O'Rourke has 255,000 followers on Twitter, and a very active Instagram account. He doesn't have a pollster or a media consultant. The campaign released its first ad in late July; it was produced entirely from footage shot with an iPhone during campaign stops over the last few months."
She added: "Both campaigns are going to need every dime they raise in a state that is as expensive as Texas. Neither candidate is on the air, but it will be interesting to see if the O'Rourke campaign adopts a more conventional broadcast media strategy after Labor Day."
Though they would hate to lose their majority, it's not clear how upset Republican lawmakers would really be if Cruz is booted from the Senate. Sen. Lindsey Graham (R-SC) once commented, "If you killed Ted Cruz on the floor of the Senate, and the trial was in the Senate, nobody would convict you."
Cody Fenwick is a reporter and editor. Follow him on Twitter @codytfenwick.