Poll: 'Liberal John Cornyn' Crushing Steve Stockman In Texas Senate Race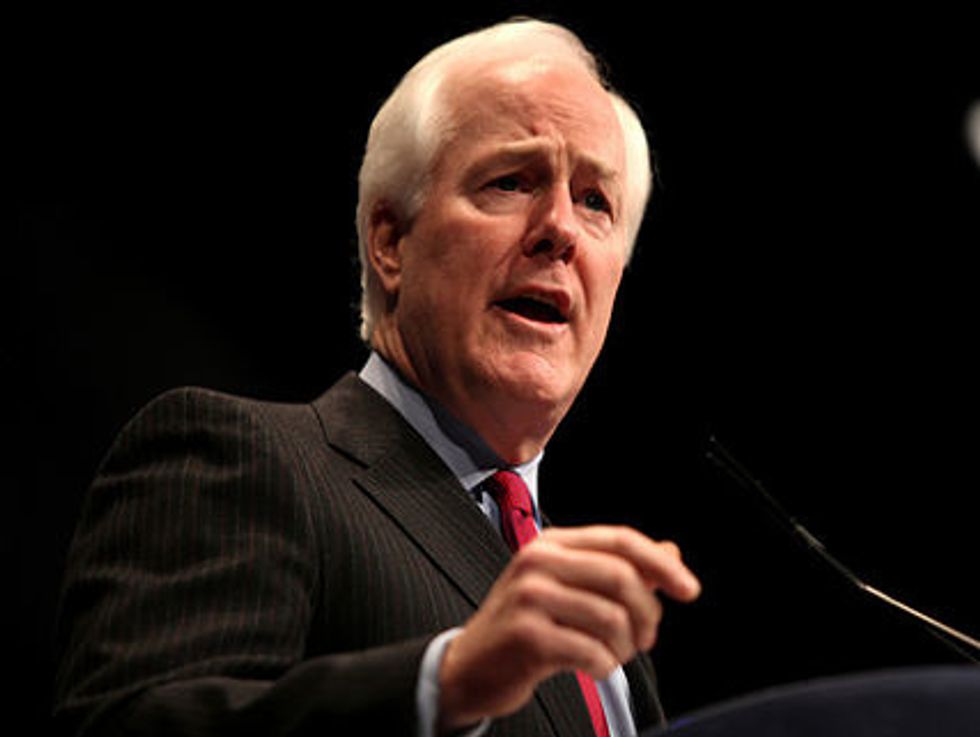 According to the latest poll of Texas' 2014 Republican primary for U.S. Senate, U.S. Representative (and This Week in Crazy favorite) Steve Stockman has his work cut out for him if he hopes to unseat Senate Minority Whip John Cornyn.
The poll, which was conducted by Republican firm Wilson Perkins Allen Opinion Research, finds Senator Cornyn crushing Rep. Stockman by an overwhelming 50 to 6 percent margin—39 percent are undecided, and 5 percent favor some other candidate.
"With less than three months until the Republican primary for United States Senate, John Cornyn is in a very strong position," pollster Chris Perkins wrote in a polling memo, as reported by Politico.
This is the first poll of the race since Stockman announced his surprise bid on December 9, declaring, "You and I are in a foxhole fighting to save this constitutional Republic, but liberal John Cornyn is bayoneting us in the back."
That Cornyn holds a huge lead comes as little surprise. Stockman — who is dogged by ethical questions, poor fundraising, and a long list of controversial statements — is the longest of long shots to unseat the Senate minority whip.
The numbers suggest that Cornyn has a very good chance of winning a 50 percent majority in the March 4 primary, thus avoiding a runoff in which Stockman could theoretically consolidate Tea Party support and rise rapidly, as Senator Ted Cruz (R-TX) did in 2012.
If his 44 percent deficit worries Stockman, however, the congressman isn't showing it. After the poll was released on Friday, Stockman triumphantly tweeted that the results are actually bad news for his opponent:
Bad news for Cornyn: New poll shows 50% of Texas GOP don't want him back in Senate. And that's before they hear about his vote for Obamacare

— Rep. Steve Stockman (@StockmanSenate) December 13, 2013
Photo: Gage Skidmore via Flickr