Poll: Majority Of Virginians Back Same-Sex Marriage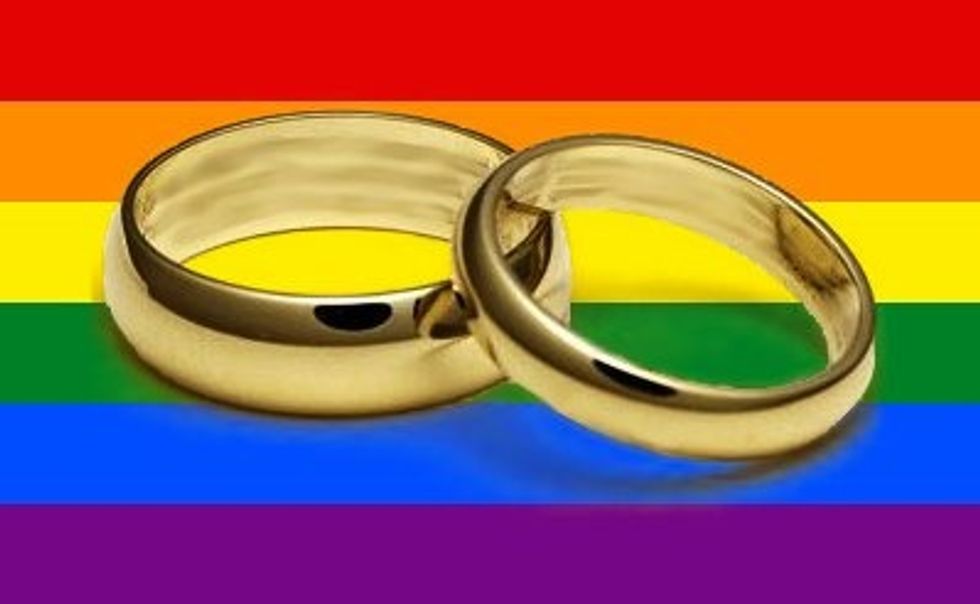 Recent poll numbers released Thursday by the Human Rights Campaign show that a 55 percent majority of Virginians now back same-sex marriage.
The survey, conducted by Greenberg Quinlan Rosner Research and Target Point Consulting, shows support of same-sex marriage split along racial, geographical, and generational lines in the commonwealth, with 71 percent of Virginians under the age of 30 and 58 percent of African-American residents in favor of gay marriage, according to the poll. Support was highest in the D.C. suburbs of Northern Virginia, where the population continues to boom; 65 percent of Northern Virginia residents support marriage equality.
Support was much lower outside the D.C. suburbs, with 53 percent of residents in Central Virginia in favor of same-sex marriage, along with 51 percent of those in Eastern Virginia.
These results illustrate a shift in public opinion over the past few years. A Quinnipiac University poll from 2011 showed 52 percent of Virginians opposing same-sex marriage and 41 percent in support.
This shift may spell trouble for Ken Cuccinelli, Virginia's attorney general and current GOP candidate for governor. Despite an attempt to "downplay" his social conservatism, Cuccinelli recently compared same-sex marriage to polygamy in an amicus brief when California's Proposition 8 went before the Supreme Court.
Cuccinelli and Indiana attorney general Greg Zoeller wrote:
Once the natural limits that inhere in the relationship between a man and a woman can no longer sustain the definition of marriage, the conclusion that follows is that any grouping of adults would have an equal claim to marriage.
After the Supreme Court struck down DOMA, Cuccinelli's Democratic opponent, Terry McAuliffe, offered his analysis of Cuccinelli's conservative social views.
"My opponent has spent his career putting up walls around Virginia and telling gay Virginians that they're not welcome," he said. "He even went so far as to order public colleges and universities to remove protections against discrimination based on sexual orientation for faculty and students."
Photo via Wikimedia Commons