Poll: New Yorkers Still Don't Want Trump To Be Their Governor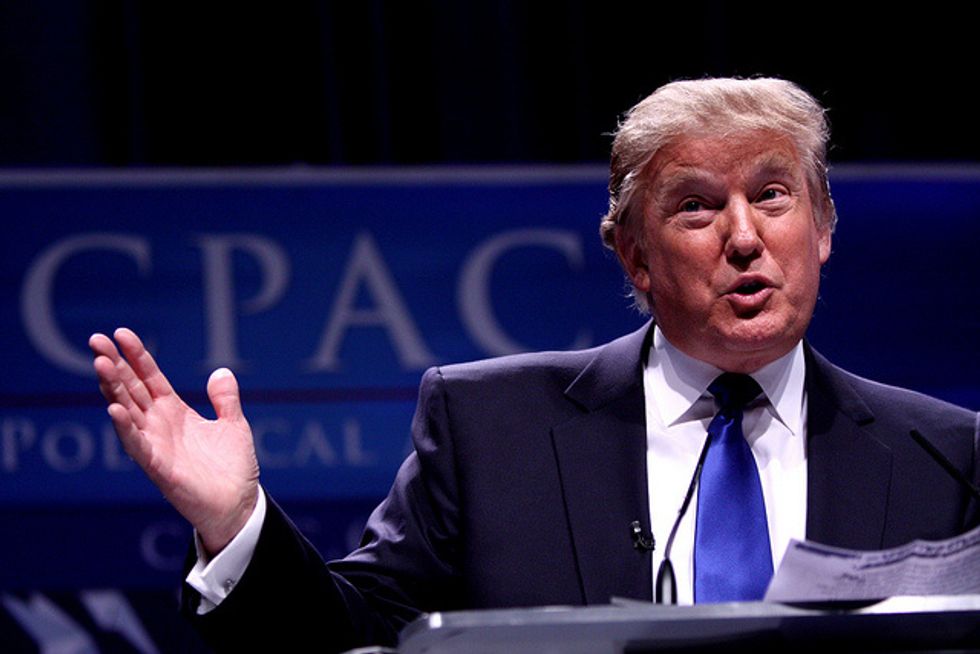 As Donald Trump prepares to address Republican activists at the 2014 edition of the Conservative Political Action Conference (CPAC) in Washington D.C., another poll has found that he is despised by the voters back home in New York.
For the past several months, Trump has been floating the idea of running for governor of New York in 2014 (if every other Republican would be kind enough to stay out of the race, allowing him to skip a primary). But a new NBC 4 New York/Wall Street Journal/Marist poll underscores how slim Trump's chances of success would be.
The poll finds Governor Andrew Cuomo walloping Trump by an overwhelming 70 to 26 percent margin, with 5 percent undecided. That's actually a slight improvement for The Donald; in November's edition of the poll, Cuomo's lead over Trump was 46 percent. A January poll from the Siena Research Institute found Cuomo with an even greater 70 to 22 percent advantage.
Trump isn't the only Republican whom Cuomo is crushing in the poll. The incumbent governor also holds a 65 to 25 percent lead over Westchester County Executive Rob Astorino, and a 68 to 25 percent lead over his 2010 opponent, businessman and Tea Party activist Carl Paladino.
Cuomo's big leads are built on his strong personal standing with New York voters — 63 percent of voters have favorable view of the governor, while just 33 percent view him negatively.
By contrast, the vast majority of New Yorkers dislike Trump — 61 percent of the state's registered voters view Trump unfavorably, while 36 percent view him favorably and 4 percent are unsure. Trump's numbers are even worse in his native New York City, where 68 percent hold a negative impression of the reality TV star, and just 28 percent view him positively.
Statewide, 77 percent of liberals and 69 percent of moderates view Trump unfavorably. Only conservatives seem have any patience left for him; they view Trump favorably by a 63 to 34 percent margin.
Trump will have an opportunity to raise those numbers further on Thursday afternoon, when he delivers his annual speech at CPAC. He is presumably hoping for a better showing than last year, when a nearly empty room listened to his rambling, self-centered speech in near-silence.
While the latest poll serves as an amusing reminder of just how futile a Trump gubernatorial campaign would be, it will almost certainly end up being irrelevant. After all, Trump has repeatedly  hinted at runs for political office in the past, only to back off at the last second, before a spotlight can be shone on his various business interests. Now that Astorino has officially entered the race, it is only a matter of time before Trump stands down again.
Indeed, the perennial fake candidate has already begun to backpedal from his flirtation with Albany, suggesting in a recent profile that he's too big to be governor — and that the White House may be a more suitable destination.
Photo: Gage Skidmore via Flickr