Poll: Not Many Americans Care About Clinton Emails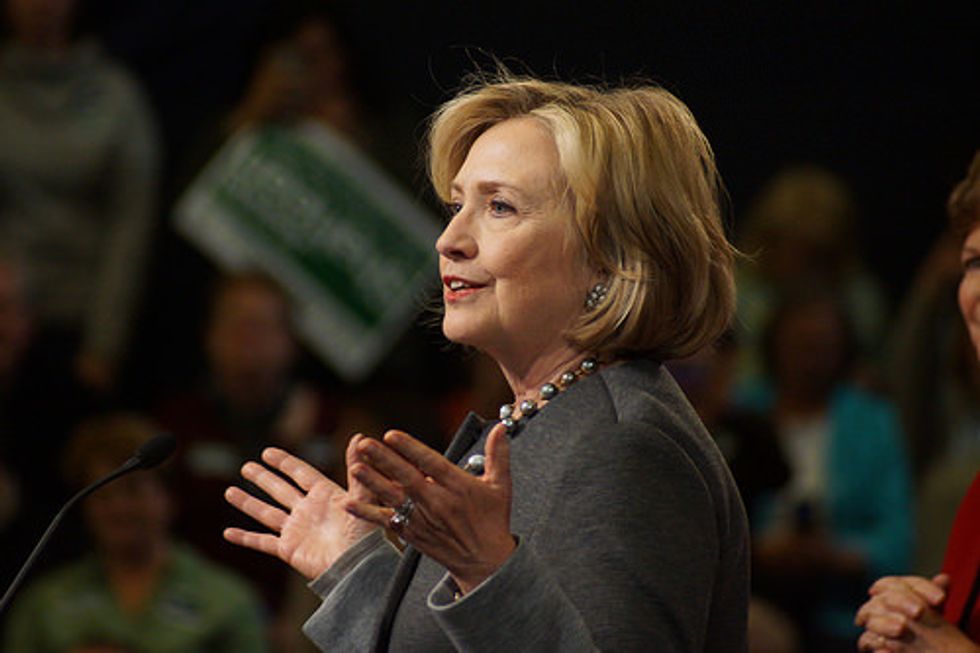 On Tuesday afternoon, Hillary Clinton will publicly answer questions about her use of personal email accounts while she served as Secretary of State. But according to one new poll, most Americans won't be listening.
A Pew Research Center survey released Monday finds that just 17 percent of Americans are closely following the controversy over Clinton's emails. That leaves it behind the U.S. economy, the Justice Department report on Ferguson police, Israeli prime minister Benjamin Netanyahu's speech to Congress, and the King v. Burwell case before the Supreme Court in the public's consciousness.
Unsurprisingly, there is a partisan split in the numbers; many more Republicans are monitoring the story than Democrats. Still, barely one-third of Republicans are following the story closely.
Other polls support the notion that the Clinton controversy has not made much of an impact outside of the political media bubble. An NBC News/Wall Street Journal poll conducted as the email story captured headlines found that Clinton's numbers remain strong; voters view her favorably by a 44 to 36 percent margin, nearly unchanged from earlier this year.
Still, the story is unlikely to go away any time soon. After all, serious questions remain about Clinton's decision to use a private email address for official business. And Republicans have proven time and time again that they won't let public indifference force them to back off a "scandal" — especially when there's a Clinton involved.
Photo: Mark Nozell via Flickr