Poll: Obama Claims Lead Among Small Business Owners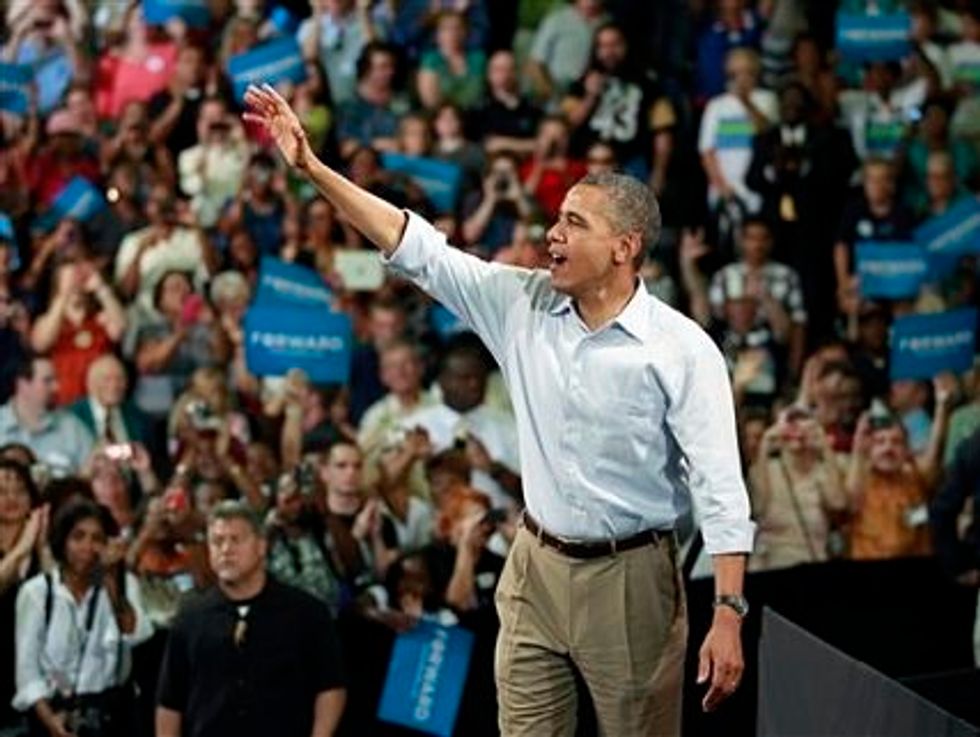 A new poll from the George Washington University School of Political Management and Thumbtack.com suggests that one of Mitt Romney's central messages is falling flat with its target audience.
According to the poll, small business owners now favor President Barack Obama over Romney by a 47 to 39 percent margin. Furthermore, when asked "independent of who you are voting for, which candidate do you believe is more supportive of small business?", 39 percent picked President Obama, while just 32 percent sided with Romney. 28 percent were not sure.
Among the 6,000 small business owners polled, 40 percent named the economy and job creation as the most important issue in their choice of a president — a major red flag for Romney, who is unlikely to be elected unless he decisively wins among economically motivated voters.
Romney and the Republican party spent weeks trying to attract small business owners by hammering President Obama on his tax plan, health care reform, and his out of context "you didn't build that" remark, but this poll suggests that it may have been a wasted effort. Small business owners are especially unresponsive to Romney's argument that taxes will harm "job creators"; only 6 percent listed taxes as their most important issue.
Similarly, Romney's repeated promises to repeal the Affordable Care Act are not resonating with small business owners. 38 percent of voters neither agreed nor disagreed with the statement "President Obama's health care policy helps my business," and among independents that number jumps to 44 percent. So, while Obamacare is still not wildly popular among small business owners, it seems unlikely to do much harm to the President.
As The Washington Postpoints out, these results are dramatically different from a similar poll released by Mantra last month, which showed Romney with a massive lead among small business owners.
Photo Credit: AP/John Raoux