Poll: Paula Deen More Popular Than Dr. Martin Luther King Jr. Among Georgia Republicans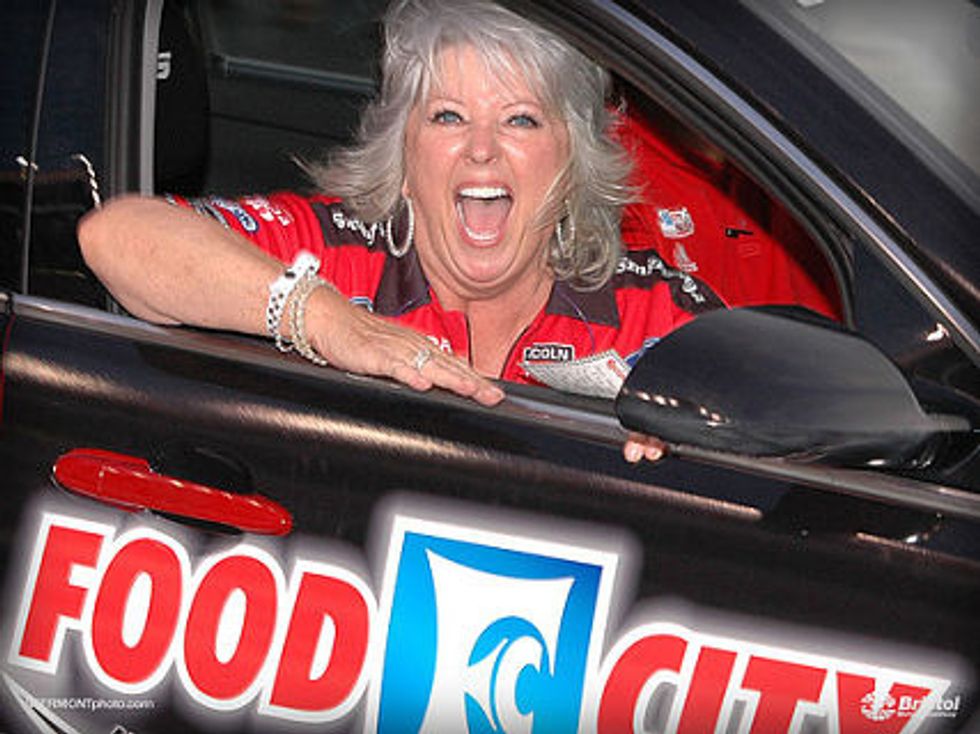 This probably won't help the Republican Party's minority outreach plans.
On Wednesday morning, Public Policy Polling tweeted a shocking result from its latest poll of Georgia: Celebrity chef Paula Deen, who was fired from the Food Network for her use of racial slurs, is more popular among Peach State Republicans than Dr. Martin Luther King Jr.
Favorability ratings with Georgia Republicans: Paula Deen 73/11, Martin Luther King Jr. 59/28

— PublicPolicyPolling (@ppppolls) August 7, 2013
While Deen has certainly seen a surge of support since her n-bomb-fueled controversy, it's still shocking to see her favored over America's most legendary civil rights icon. But then, these are strange times for the Republican Party.
On the day before PPP shared the results of its poll, an anti-Obama protest in Arizona turned ugly, with protesters singing "Bye Bye Black Sheep" at the president, while others shouted "He's 47 percent Negro!" and "Impeach the Half-White Muslim!" Additionally, on Wednesday morning, District of Columbia Republican Party Senior Vice Chairman Ralph J. Chittams Sr. wrote an open letter to Republican National Committee Chairman Reince Priebus lamenting the GOP's ongoing struggles with inclusion — and warning that the GOP's Growth and Opportunity Project is doomed to failure. After seeing a poll result like this, it's hard not to agree.
Photo: Bristol Motor Speedway & Dragway via Flickr.com