Poll Roundup: Democrats Rise In Wisconsin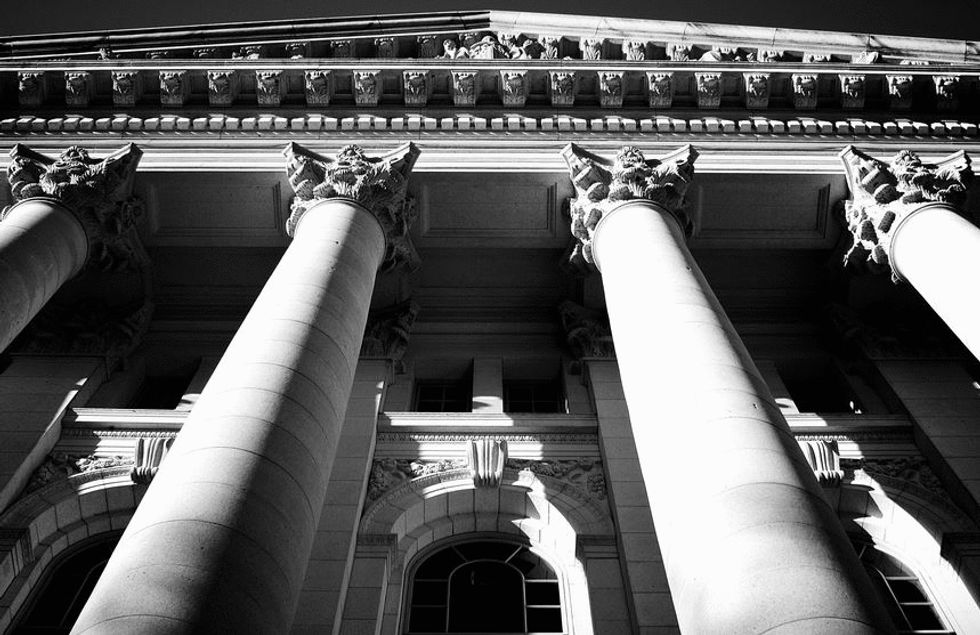 As the 2014 midterm elections draw closer, pollsters across the country will begin releasing masses of data and their predictions of who will control the House of Representatives, the Senate, and statehouses across the country. We'll put those predictions in focus and provide a brief summary of key polls. Here's our roundup from the week of May 16:
Wisconsin:
With the Wisconsin gubernatorial election six months away, Democrat Mary Burke is now within the margin of error in her race against Republican incumbent Scott Walker. According to a Marquette University Law School poll, the race is a virtual dead heat: Both Burke and Walker have the support of 46 percent of registered voters, while 6 percent are undecided. Among likely voters — those who are certain they will vote in the November election — Walker leads 48 percent to 45 percent, which is within the margin of error.
Burke has risen in the polls since Marquette last published data on the race; in March, Walker led 48 to 41 percent among registered voters. The Real Clear Politics average of the polling data further illustrates  Burke's rise, showing Walker with a 2-point advantage, down from 7 points just last month.
Iowa: 
According to Public Policy Polling, the five-way Republican Senate primary in Iowa now has a clear frontrunner: Hog-castrating state senator Joni Ernst. According to the new poll, Ernst leads the crowded race handily: 34 percent of Republican voters back Ernst, while her closest challenger, former energy CEO Mark Jacobs, receives just 18 percent support. The survey follows an overall upward trend for Ernst, who enjoys 33.7 percent support according to an aggregation of polls on the race by TheHuffington Post.
Meanwhile, U.S. Rep. Bruce Braley, the Democrat who will face the Republican nominee in the general election, seems to have noticed Ernst's rise in the polls. Braley still leads by 6 points in a general election poll, but nevertheless his campaign has shifted focus toward Ernst. In a recent memo, Braley senior advisor Jeff Link wrote that the Ernst campaign "embraced the most radical, right-wing positions imaginable."
Mississippi:
In the nastiest campaign of the primary season, a recent Citizens United Political Victory Fund poll shows Tea Party-backed state senator Chris McDaniel now leading six-term incumbent Thad Cochran in the state's Republican Senate primary. The poll has McDaniel ahead of Cochran 43 percent to 39 percent — just within the 4.4 percent margin of error. The poll, however, is an outlier compared to other surveys on the race. The Real Clear Politics average, for example, shows four of the last five polls on the race favor Cochran.
With the election just two weeks away, nothing in this race is set in stone—30 percent of those polled, for example, responded that they either do not know McDaniel or have no opinion of him when asked if they viewed him favorably.
This is sure to change. As a scandal surrounding McDaniel supporters who illegally broke into a nursing home to videotape Cochran's bedridden wife deepens, more and more Mississippians are bound to recognize his name. Whether or not this negative press will prove to be his Achilles heel remains to be seen.
 New York:
Democratic incumbent Charlie Rangel isn't prepared to let cracks in his campaign push him into retirement after 23 terms. Rangel is prepared to fight — and he's winning, according to the polls. Rangel leads his closest Democratic primary challenger, Adriano Espaillat, by nearly 10 points according to a New York Times/NY1/Sienna College poll released this week. Rangel has the support of 41 percent of likely voters, while Espaillat trails with just 32 percent.
Just two years ago, Rangel narrowly defeated Espaillat in the Democratic primary. And this year, Rangel saw Espaillat poach key endorsements from both the United Federation of Teachers and New York City Council Speaker Melissa Mark-Viverito.
Nevertheless, the political institution that is Charlie Rangel doesn't look like it is going to crumble easily in this election cycle.
 Photo: IanMichaelJohnson via Flickr
 Want more poll news? Sign up for our free daily email newsletter!