Poll: Rubio's DREAM Act Even Less Popular Among Latinos Than Mitt Romney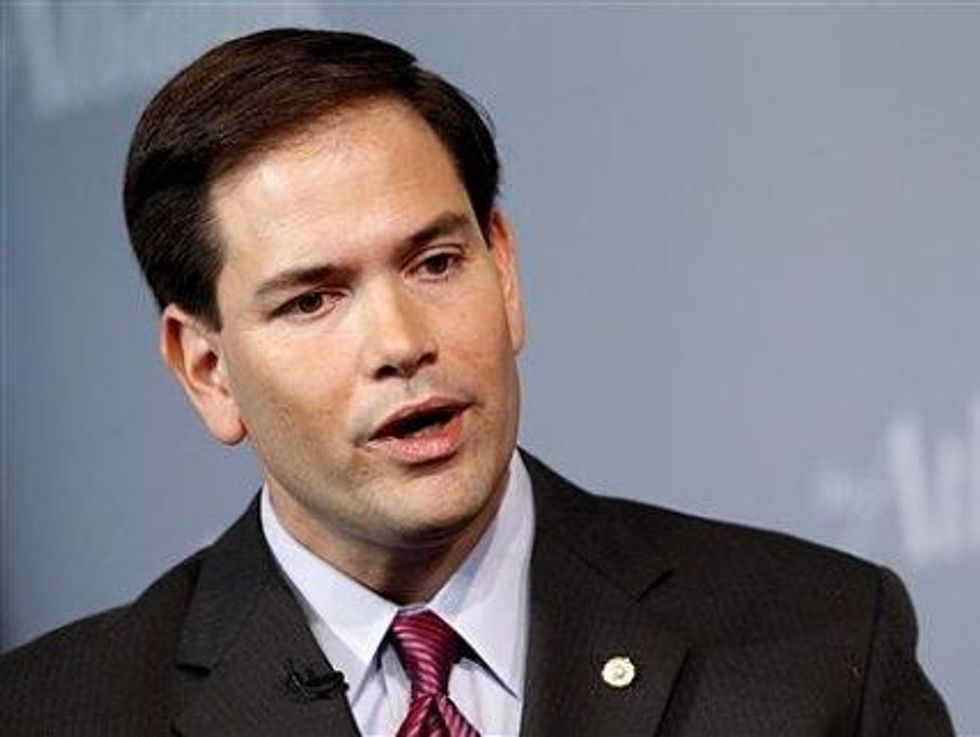 According to a new Latino Decisions poll, the Republican party's attempts to reach out to Latino voters are falling completely flat.
The poll, which surveyed 609 Latino adults and 500 non-Latino adults across all 50 states, found that Latino voters support President Barack Obama over Mitt Romney by an overwhelming 66 to 23 percent margin. Obama's 43 point lead is unchanged from a November Latino Decisions/Univision poll that showed the president leading Romney 67 percent to 24 percent.
One way that the Romney campaign has tried to turn around its numbers with Latinos is by giving a prominent role to Cuban-American Senator Marco Rubio. Unfortunately for Romney, the poll shows that Rubio's signature policy — a watered down version of the DREAM Act — is even less popular with Latino voters than Romney himself.
87 percent of Latinos support Dick Durbin's original DREAM Act, which would provide undocumented immigrant youth legal resident status, and eventually a path to citizenship if they attend college or serve in the military. Only 10 percent oppose it.
Rubio's DREAM Act, which would provide undocumented youth who attend college or serve in the military temporary status on a renewable visa — with no path to citizenship — is supported by only 46 percent of Latinos, compared to 44 percent who oppose it.
When asked to choose between the two proposals, Latinos support the Durbin plan by an overwhelming 82 to 13 percent margin. In other words, when compared to the Democratic-backed proposal, Rubio's DREAM Act is even less popular than the man whose immigration plan boils down to "deport yourself."
One way or another, Romney will have to improve these numbers to have any hope of winning the election. If President Obama is able to sweep Latino-filled swing states such as Colorado, Nevada, New Mexico, and Arizona, then Romney will have almost no path to the White House.