Poll Shows Surging Support For Refugees As Trump Demands Exclusion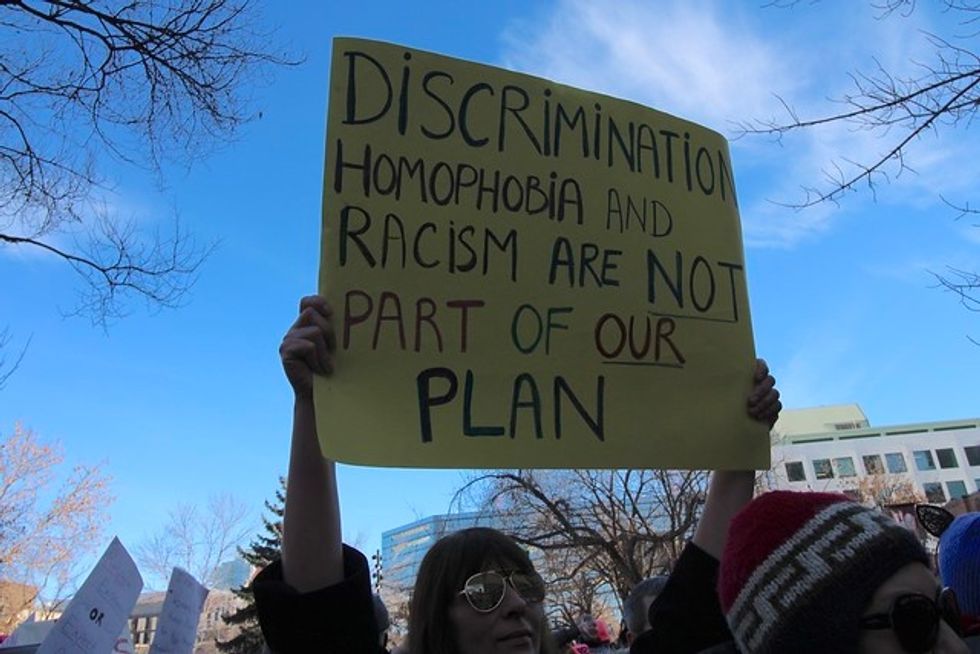 The American public's support for bringing thousands of refugees to America has increased over the last year, even as Trump has dedicated much of his presidency to attacking them.
Polling data from Gallup released on Tuesday saw a six percent increase in support for refugees from Central America, up from December 2018. Support now stands at 57 percent.
The increase was most pronounced among Republicans, going up 10 percent over the last seven months. Support was also up with Democrats and independents.
"If support for Central American refugee entry continues to increase, this could jeopardize President Donald Trump's immigration-related initiatives," Gallup wrote.
Republicans have already seen political fallout from their attacks on immigrants. Anti-immigration messages dominated Republican campaign ads in 2018; but the GOP lost the House to Democrats in a "blue wave" of voters.
These refugees, in spite of — or because of — Trump's attacks, have a strong base of support.
Gallup found that support for this group of refugees was higher than most past polls for other refugee groups.
Even as public support for refugees went up in the polls, Trump continued his assault on immigrants.
Trump and his administration have threatened the use of "lethal force" at the border they deployed more troops there.
Trump has even considered using executive powers for what would amount to a ban on asylum-seekers who are trying to escape violence in Central America.
Trump's top aide, Stephen Miller, has reportedly been tasked with effectively enacting a total ban on refugees as part of a multi-pronged opposition to immigration.
Trump has also severely restricted the availability of officials who can process asylum claims, as part of a strategy called "metering." Activists say this policy contributed directly to the death of a father and his daughter, who drowned trying to cross the Rio Grande.
The polls show that the administration's anti-immigrant policies are outside the American mainstream, and even face growing distrust from Republicans. But Trump is focused like a laser beam on exclusion.
Published with permission of The American Independent.