Poll: Voters Reject Romney's Libya Response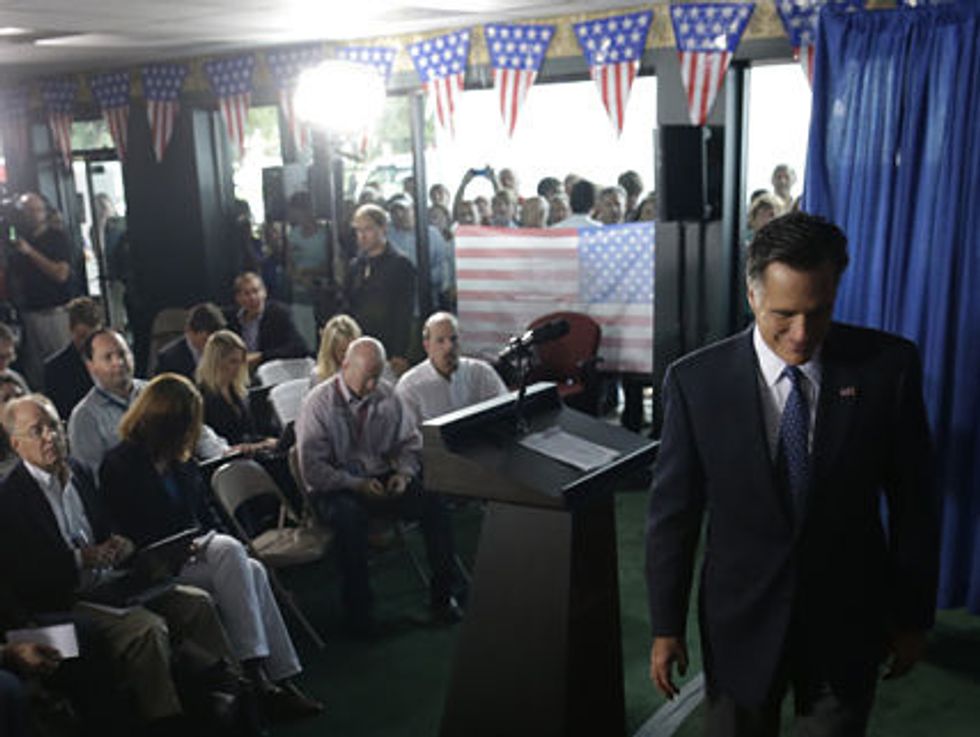 According to a new Pew Research Center poll, voters were paying close attention to Mitt Romney's bungled response to the attacks on U.S. embassies in the Middle East — and they overwhelmingly disliked what they saw.
The poll shows that 43 percent of Americans followed the news about the attacks, more than have followed any other news story this year (including the presidential race itself.)
Of those who have followed the story, only 26 percent approve of Romney's comments on the situation. 48 percent disapprove.
By contrast, 45 percent approve of Obama's handling of the situation, compared to 36 percent who disapprove.
The poll confirms that voters had just as negative of a reaction to Romney's late night press release and early morning press conference as the press did. Along with his disastrous international trip over the summer and his failure to mention Afghanistan or Al Qaeda during his acceptance speech at the Republican convention, Romney's poor response to the crisis may cement voters' fears that Romney cannot be trusted to run American foreign policy.
The Pew Research Center conducted the poll from September 13-16 among 1,001 adults.
Photo Credit: Associated Press