POLL: Voters Want Republicans To Move On From Health Care Fight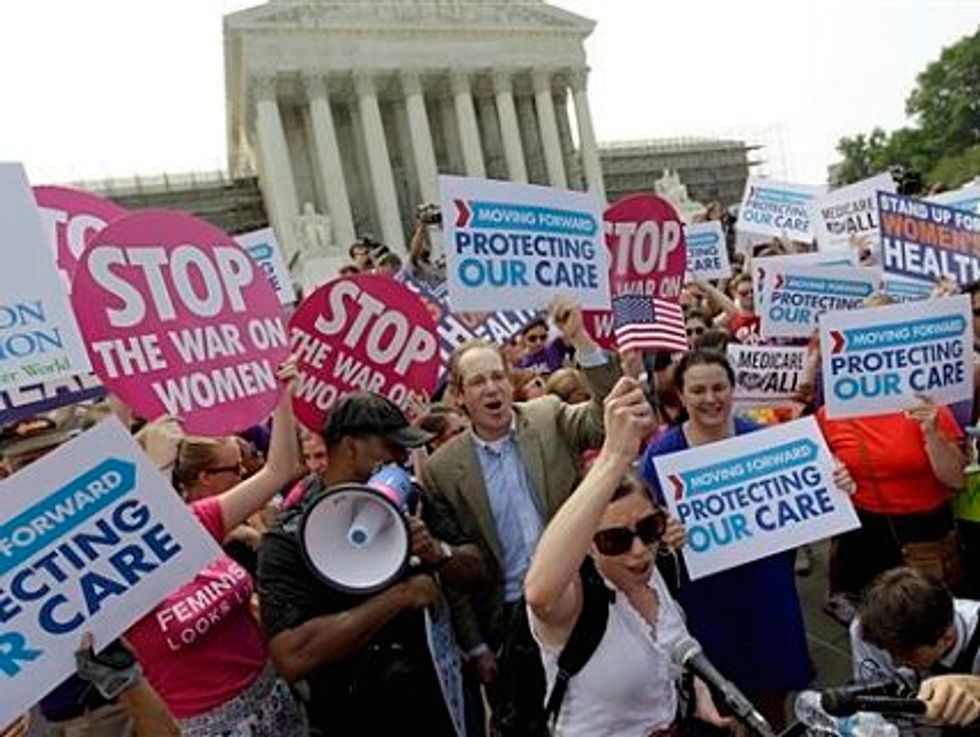 According to a new Kaiser poll, a solid majority of Americans want Republicans to move on from their efforts to kill the Affordable Care Act in the wake of the Supreme Court's ruling that it is indeed constitutional.
The poll shows that 56 percent would like to see opponents of the law stop trying to block its implementation and move on to other national problems. Just 38 percent say that the law's detractors should continue trying to halt the law.
Overall, respondents are divided on the Supreme Court's ruling: 47 percent are in favor of the resolution, 43 percent are against it, and 10 percent are unsure.
This suggests that a significant group believes that the law should be implemented, even though they personally oppose it. That could be a major problem for the Republican party, which has vowed to "repeal and replace" the Affordable Care Act at all costs. The Republican-led House of Representatives has scheduled a vote on repealing the law for next week, and several Republican governors have suggested that they will resist the law's Medicaid expansion.
Considering the unpopularity of Congress' efforts to "rip" the law "out by its roots" and the Romney campaign's inability to stick to a coherent message on the subject, it no longer appears that health care is a winning issue for the Republican party.