Poll: Yes, Republicans Still Like The Iraq War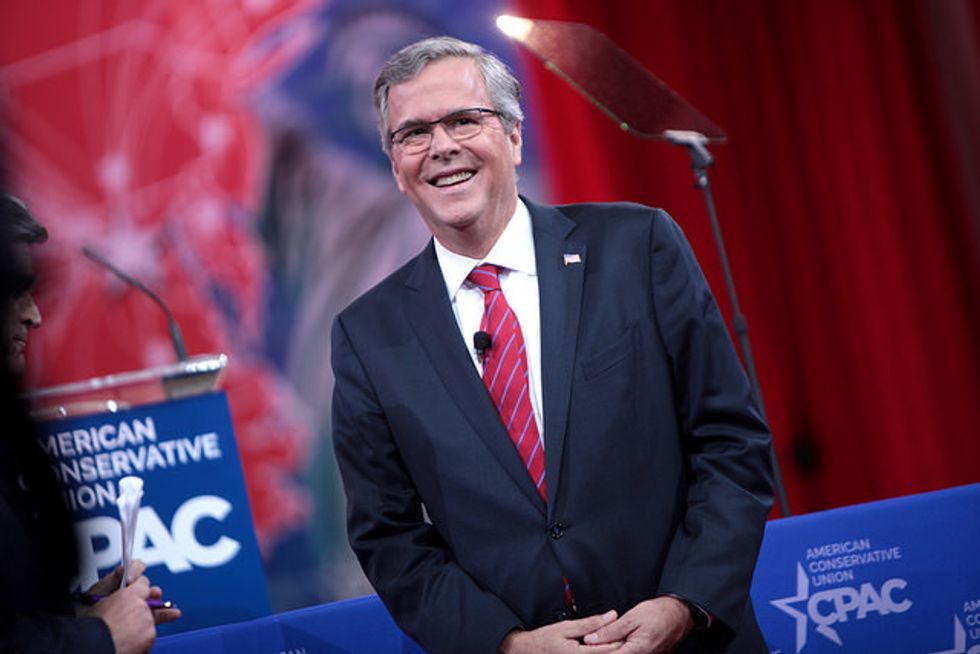 The polls this week show Hillary Clinton still on solid ground in the presidential race, and Republicans still sorting out their own field.
A Quinnipiac University poll released this week shows a wide-open race for the Republican nomination, with five candidates tied for first place: Jeb Bush, Ben Carson, Mike Huckabee, Marco Rubio, and Scott Walker, each with 10 percent support. The biggest "winner" in the poll was actually the undecided vote, at 20 percent.
On the Democratic side, Hillary Clinton led with 57 percent, followed way behind by Bernie Sanders at 15 percent, Joe Biden with 9 percent, and no other candidate above 1 percent. ("Undecided" had 14 percent.)
The poll also showed Hillary Clinton leading all potential Republican opponents:
Clinton 46 percent, Chris Christie 37 percent.
Clinton 46 percent, Rand Paul 42 percent.
Clinton 47 percent, Mike Huckabee 40 percent.
Clinton 47 percent, Jeb Bush 37 percent.
Clinton 45 percent, Marco Rubio 41 percent.
Clinton 46 percent, Scott Walker 38 percent.
Clinton 48 percent, Ted Cruz 37 percent.
Clinton 50 percent, Donald Trump 32 percent.
Also notable, given the recent controversies involving Jeb Bush's shifting answers on the Iraq War, the poll asked this question: "Do you think going to war with Iraq in 2003 was the right thing for the United States to do or the wrong thing?"
The result showed only 32 percent of registered voters thinking that the Iraq War was the right thing, against a whopping 59 percent who say it was the wrong thing. But from there, observe the partisan cross-tabs:
Democrats: Right thing, 16 percent; Wrong thing, 78 percent.
Republicans: Right thing, 62 percent; Wrong thing, 28 percent.
Independents: Right thing, 26 percent; Wrong thing, 65 percent.
Thus, continued support for the Iraq War decision is driven almost entirely by Republicans — many of whom will be voting in the party's presidential primaries.
In other races down-ballot:
A University of New Hampshire poll finds incumbent Senator Kelly Ayotte (R-NH) with only a narrow lead over her potential Democratic rival, Governor Maggie Hassan (D-NH): Ayotte 45 percent, Hassan 43 percent. The survey of likely voters was conducted from May 6 to 22, and has a margin of error of +/- 4.3 percentage points.
In Pennsylvania, a survey by Democratic-aligned firm Public Policy Polling has incumbent Republican senator Pat Toomey (R-PA) narrowly ahead in a rematch with his 2010 opponent, former Democratic congressman Joe Sestak (D-PA): Toomey 42 percent, Sestak 38 percent. The survey of registered voters was conducted from May 21 to 24, and has a margin of error of +/- 3.5 percentage points.
Photo: Former governor Jeb Bush of Florida speaking at the 2015 Conservative Political Action Conference (CPAC) in National Harbor, Maryland. (Gage Skidmore/Flickr)