Polls Show Discontent With GOP Congress, Rising Liberalism — And Shifting Memories On Iraq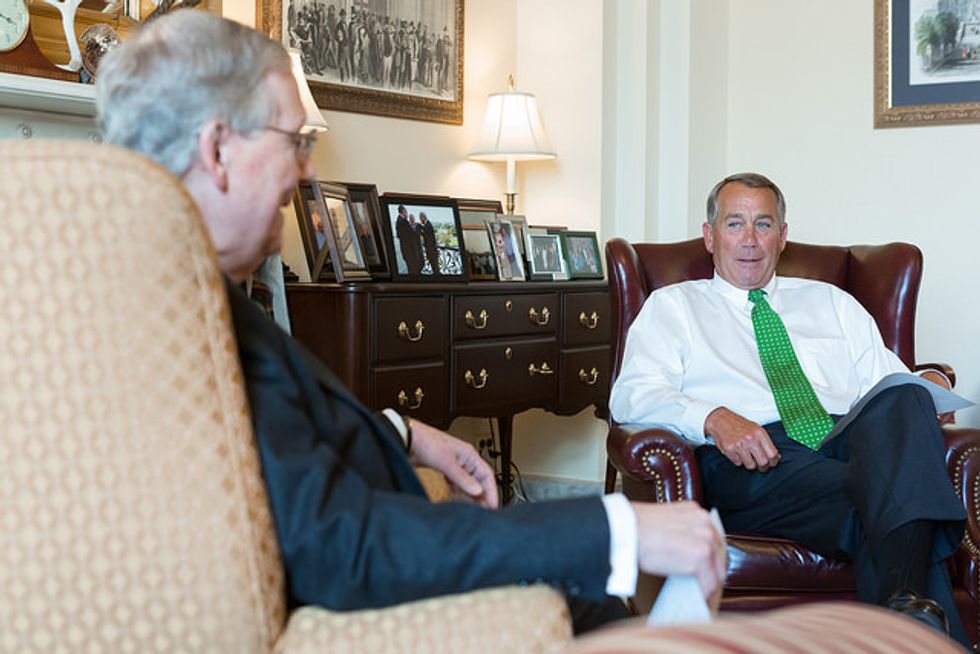 Pew Research finds that nobody likes Republican leaders in Congress — not even Republicans. And the numbers have been getting slightly worse since February. Democratic leaders are also underwater, but at least they get a positive rating from their own partisans.
A new set of numbers from Gallup shows an amazing development on cultural issues: Self-identified social liberals now match the number of self-identified social conservatives, for the first time since Gallup began tracking this in 1999.
However, on economic issues the number of self-identified conservatives still grows higher than that of liberals.
Ed Kilgore writes: "So whatever else this means, it means the temptation for Democrats to carve out some sort of "economic liberal/social conservative" position, which was very strong in the 1980s and 1990s in some culturally conservative areas of the country (typically those with a lot of white working-class voters who retained enough union influence to keep them from defecting to the GOP entirely), has now pretty much vanished."
But a word of caution: Polls are simply a snapshot of where anything is at a moment in time — as a new YouGov poll reminds us. It found that while support for the Iraq War was overwhelming back in 2003, nowadays a lot of people are saying that they opposed it back then.
Photo: Speaker John Boehner and Senate Majority Leader Mitch McConnell meet at the U.S. Capitol
January 7, 2015. (Official Photo by Caleb Smith; Speaker Boehner/Flickr)