Pope Wants Free Debate During Vatican Summit On Family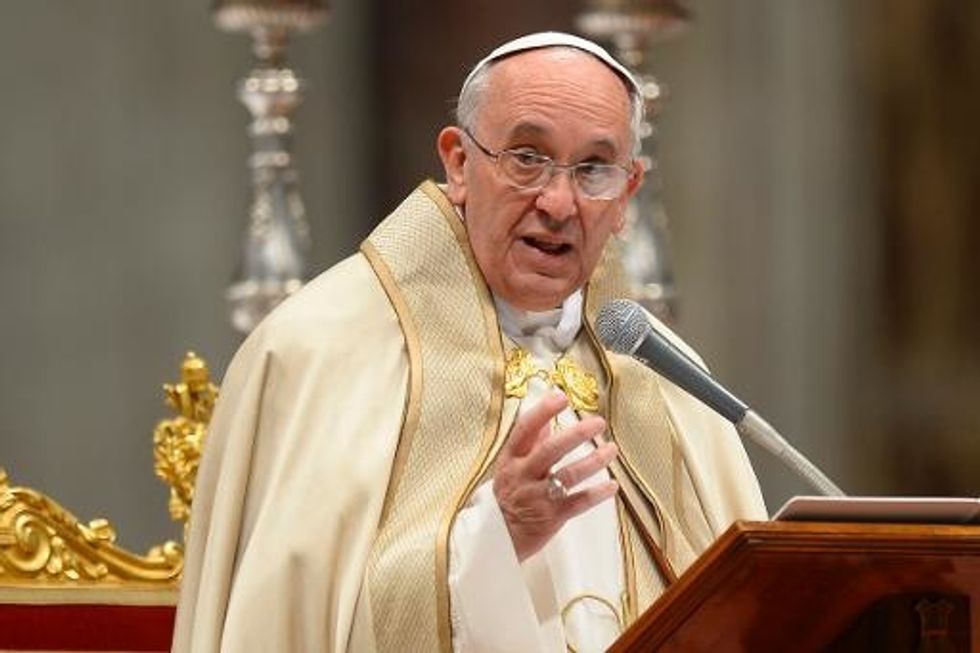 By Alvise Armellini, dpa
VATICAN CITY — Prelates taking part in a summit on how Catholic Church teachings could be adapted to modern lifestyles should not be afraid to speak their minds, Pope Francis said Monday.
Until Oct. 19, 191 bishops, cardinals and other church leaders are taking part in a meeting known as a synod. It is to discuss family-related issues such as marriage, divorce, homosexuality, single parenthood, contraceptives and premarital sex.
"A basic, general condition is this: Speak clearly,'" Francis said in introductory remarks to the synod, where debate began Monday after a Mass in St Peter's Basilica Sunday. "Nobody should say, 'I can't say this. They will think this or that of me.'"
Synod participants should "speak with parrhesia," the pontiff said, using an ancient Greek-derived term for free speech, but also "listen with humility" and "welcome with an open heart" what is said by others.
The run-up to the Vatican meeting was dominated by conservative and progressive cardinals sparring bitterly over whether a ban on remarried divorcees taking communion should be softened, for example, by allowing them into the rite after a period of penance.
Another proposal under discussion is to streamline church procedures for the annulment of marriages, a cumbersome and expensive alternative to divorce that allows Catholics to marry again without breaking with doctrine.
Francis is usually associated with church progressives because he has shown himself willing to embrace non-orthodox lifestyles. Last month, for instance, he married a woman who had a daughter out of wedlock.
In an interview published Sunday by the Argentine newspaper La Nacion, Francis said he enjoys debating with bishops who are "very conservative, but intellectually sharp" and wants all sides to contribute to the synod.
However, he warned that at the end of the exercise, he will have the last word.
"Freedom is always very important, but governing the church is another matter," he said. "That is in my hands after the necessary consultations."
Francis said he was worried in particular about the decline in marriages among younger generations.
"A lot of young people prefer to live together without marrying," he was quoted as saying. "What should the church do? Expel them? Or rather, get close to them, embrace them and try to bring the word of God to them? I support the latter position."
In synod discussions Monday, French Cardinal Andre Vingt-Trois said, "The pastoral mission of the Church … is not to make life more difficult for the children of God but to help them in their search for truth in their lives."
The head of the European confederation of bishops, Hungarian Cardinal Peter Erdo, also called for compassion, noting, "The church must have recourse to the medicine of mercy rather than to oppose error with the weapons of rigidity."
Bishops and cardinals were expected to produce a document at the end of this month's discussions. It will serve as the base for a second synod in a year's time, which would be expected to submit reform proposals for the pope's final approval.
AFP Photo/
Want more world news? Sign up for our daily email newsletter!