Portugal Set To Exit Eurozone Bailout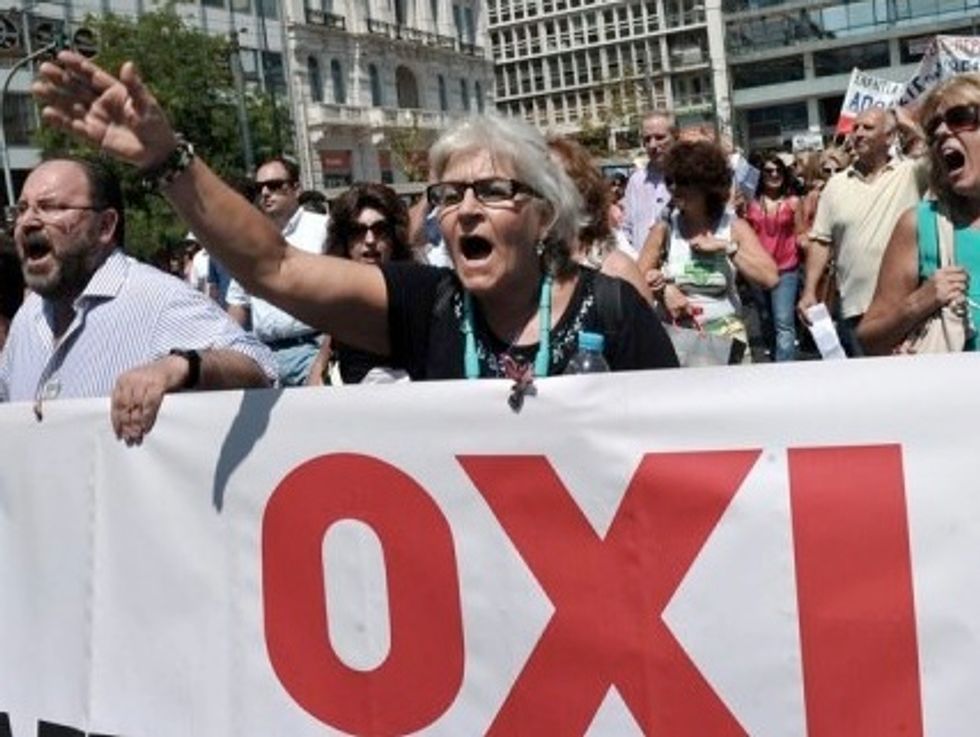 By Henry Chu, Los Angeles Times
LONDON — Three years after it was forced to seek a humiliating international rescue, Portugal is set to become the latest eurozone country Saturday to exit its bailout program and regain control of its finances amid a halting economic recovery.
At the order of the foreign lenders who granted it a $107 billion rescue package in 2011, Portugal has imposed a series of harsh austerity measures that have boosted unemployment and shrunk its economy. But the government insists that it has succeeded in the drive to get its house back in order and that Portugal's modest economic growth of the last year heralds a return to health.
Prime Minister Pedro Passos Coelho is expected to convene a special Cabinet meeting Saturday to mark the end of Lisbon's dependence on emergency loans and of its submission to outside monitoring of its finances.
Other European leaders are also eager to characterize the event as an important milestone in their struggle to come through the debt crisis that brought the euro currency union to the brink of extinction two years ago and triggered a prolonged recession. Last December, Ireland became the first country to exit its bailout program, followed a month later by Spain, which had borrowed money to shore up its tottering banks.
But analysts say the economic picture remains mixed for Portugal and for Europe as a whole. Disappointing figures released earlier this week showed that the 18-nation eurozone registered growth of just 0.2 percent in the first quarter of 2014, primarily on the back of a strong performance by powerhouse Germany.
France, the zone's second-largest economy, was static. After a few promising quarters, Portugal — already Western Europe's poorest country — slipped back slightly.
And though Lisbon has made strides in slashing its large budget deficit, its pile of debt has swollen to more than twice the level that European rules say it should be.
"This is a highly indebted economy, both on the public and private side. Public-sector debt was at nearly 129 percent of GDP by the end of last year," said Antonio Garcia Pascual of Barclays Capital Research. "The recovery will be soft. That's the nature of recoveries with a lot of debt."
Garcia Pascual cited progress for Portugal's exports, its competitiveness and its political situation, with Passos Coelho's government appearing more stable than it was a year ago.
But experts warn Lisbon against relaxing its guard. More reforms are necessary to lower labor costs and make Portugal more competitive, and further spending cutbacks will be hard to avoid to bring the budget deficit down to acceptable levels. Whether the government will persevere with such unpopular measures is unclear, particularly without the prodding of the "troika" of bailout monitors — the European Central Bank, the International Monetary Fund and the European Commission.
"The troika is on its way out, but the structural crisis is far from being resolved," Bruno Proenca, executive director of Portugal's Diario Economico newspaper, wrote Friday. "Economic growth is still anemic and fragile. … Unemployment is very high, triggering a social earthquake."
AFP Photo/Louisa Gouliamaki