Possible Trump VP Gen. Michael Flynn Loves All Of Donald's Worst Ideas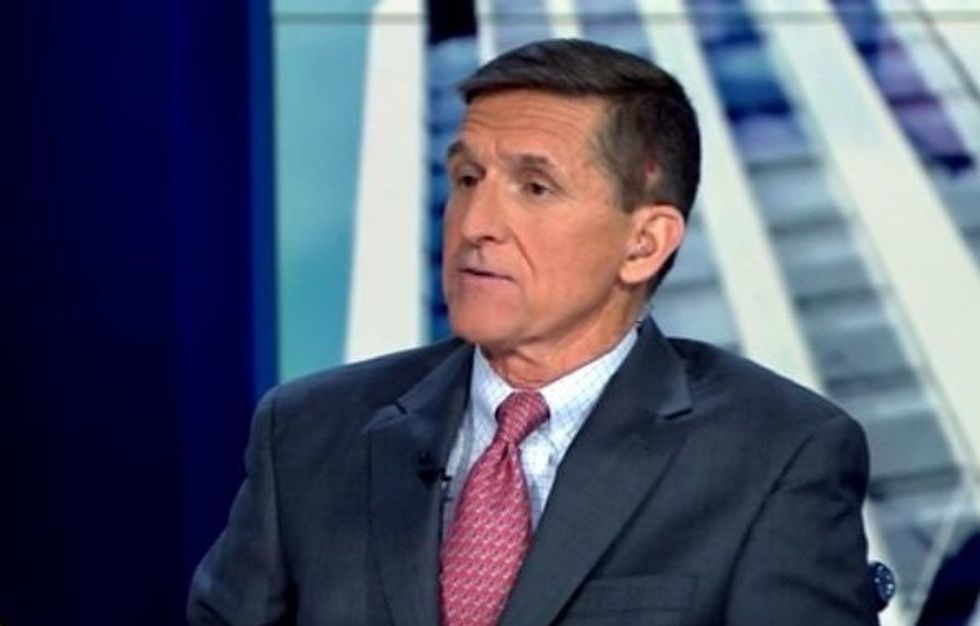 One potential Trump running mate has suggested he's not opposed killing the families of terror suspects, waterboarding, and banning all Muslims from entering the country.
Michael Flynn, former head of the Defense Intelligence Agency, was widely seen as a "wild card" choice in the veepstakes when his name emerged last week. A Democrat who has been harshly critical of President Obama, Flynn commands a certain even-handed image in Washington that The Donald… lacks. 
But even Flynn, in an interview with Al Jazeera's Mehdi Hasan in early May, said that he would not condemn Trump's ban on Muslim immigration.
"We must understand where these individuals are coming from," he said. "I think we have to be cautious about where these people are coming from."
As Hasan pointed out, Flynn has also posted on Twitter that "fear of Muslims is rational."
According to a report by the Washington Post, The Trump campaign has been increasingly considering Flynn, an adviser to the GOP presidential nominee on national security issues, as a potential choice for vice president. Aside from letting slip that he's actually pro-choice — he then changed that answer, twice in two days — Flynn might be a logical pick for Trump. 
Except for, you know, all of Trump's ideas that he would have to support: Flynn also failed to condemn the killing the families of terror suspects, refusing to comment definitively and instead saying, "I have to see the circumstances of that situation."
Consider him, if chosen, the lipstick on an ugly, ugly pig.
Photo: Gen. Michael Flynn, a possible Trump VP pick, appears on Al Jazeera to discuss the GOP candidate in May. Via YouTube