Predators Follow Prey To Florida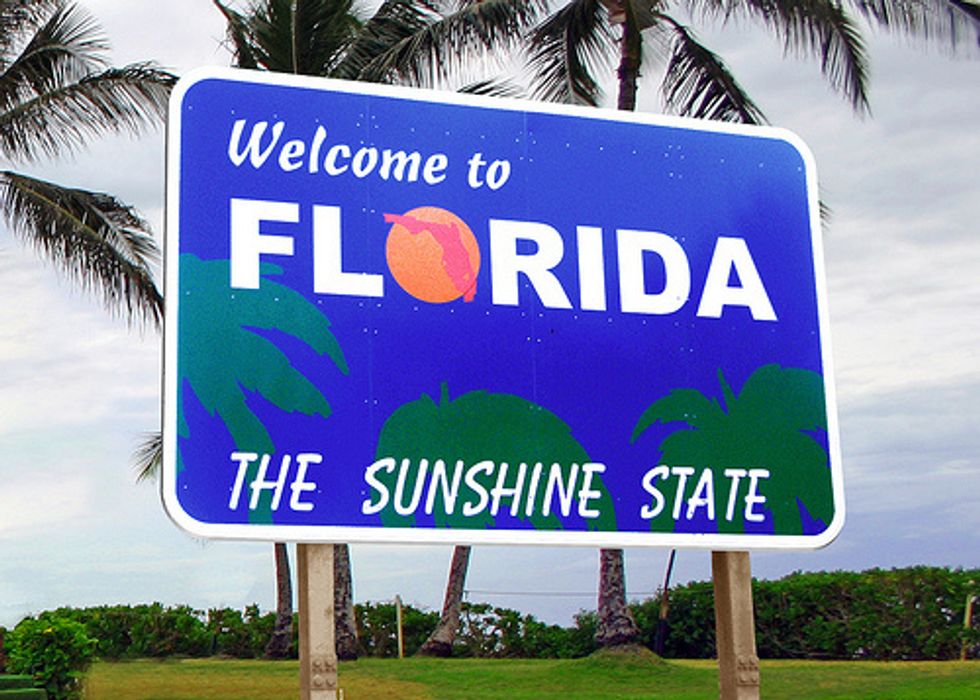 Last week the Wall Street Journal completed an investigation of "troubled" stockbrokers, and the results were no surprise.
Four of the nation's top five hot spots for brokers who've been cited for multiple regulatory violations are — where else? — right here in Florida.
First place goes to the Fort Lauderdale-Boca Raton corridor, beating out Long Island, New York. Next comes Sarasota, Collier and Lee counties (Naples and Fort Myers) and the Treasure Coast (basically Stuart to Vero Beach).
In all, the Journal examined the records of 550,000 stockbrokers, zeroing in on 16 areas of the country that attract those with disciplinary records. Florida is the choice destination, thanks mainly to its vast numbers of retirees with savings accounts.
Jackals always follow the herds. The scent is stronger when the herds have money, and Florida's elderly tend to have more money than most.
The Journal found that brokers who'd been flagged for wrongdoing were mostly clustered in relatively affluent communities, where the rate of households headed by older residents with incomes above $100,000 was 50 percent higher than the national average.
Other geographic hot spots included lower Manhattan, Las Vegas, San Diego, Sacramento, Phoenix and Scottsdale, southern Miami-Dade and metropolitan Detroit, not exactly a sun-drenched mecca for retired seniors.
In Florida the securities industry is overseen by the Office of Financial Regulation, which last year disciplined 25 registered brokers. That's a pitifully puny total in a place teeming with predators, but some hot-spot states didn't bother to take action against anybody.
Crackdowns typically are conducted by the feds and industry watchdog authorities, but that seldom occurs until serious financial damage already has been done.
A classic South Florida case involved LH Ross, a brokerage firm that was based in Boca Raton but fleeced investors all over the United States. At its peak, the company had 17 offices and 180 brokers.
The company was derailed only after its president, Franklyn Michelin, was arrested for offering up to $300,000 in kickbacks to an undercover FBI agent posing as a hedge-fund manager. By then, clients of LH Ross had already lost millions.
In 2005, the National Association of Securities Dealers (NASD) barred the firm from the industry, saying it had engaged in fraudulent trading, fraudulent sales of its own stock, failing to execute customers' "sell" orders and falsifying order tickets with bogus time stamps, among other trickery. The following year, a federal judge in Fort Lauderdale sentenced Michelin to 27 months in prison for securities fraud and ordered him to pay $11 million in restitution to LH Ross investors.
The NASD, a self-regulatory entity on Wall Street, is now called the Financial Industry Regulatory Authority (FINRA). It offers an online service called BrokerCheck for people who are curious about the backgrounds of those who would be handling their money.
If you type in the name Bernard Lawrence Madoff, for example, you'll receive the following alert: "The SEC has permanently barred this individual from acting as a broker and investment adviser, or otherwise associating with firms that sell securities or provide investment to the public."
Madoff, who is sitting in prison until he dies, made a hefty chunk of his infamous Ponzi-scheme fortune by trolling for the wealthy in Palm Beach, where he owned a home.
Not all scoundrels who relocate to the Sunshine State see only the elderly as targets of opportunity. Jeffrey Brett Rubin, a broker in Lighthouse Point, specialized in "concierge" investment counseling for professional athletes.
According to FINRA, Rubin got $40 million from 31 NFL players, including stars such as Ray Lewis and Santonio Holmes, for a "high-risk" Alabama casino project. In exchange, promoters of the casino plan gave Rubin a 4-percent ownership stake and $500,000, a deal he kept secret from the firm that employed him.
The casino project tanked, the football players lost their money and last year Rubin was banned from the securities business. He never denied or admitted the charges.
While it's easy not to shed tears for millionaire victims, the fact remains that outlaw brokers more often go after ordinary folks who are just trying to make their savings grow. No one was shocked to see a Florida dateline on the Jeffrey Brett Rubin story, or on the many others. This is, after all, the state that consistently leads the rest in cases of Medicare fraud, mortgage fraud and identity theft.
Whether it's the balmy climate or the abundance of prey that appeals to white-collar crooks, they are here in thriving colonies that make Florida the undisputed Sleazoid Capital of America. It's a title that will be hard to shake, and no place else is eager to claim it.
Carl Hiaasen is a columnist for the Miami Herald. Readers may write to him at: 1 Herald Plaza, Miami, Fla., 33132.
Photo: DonkeyHotey via Flickr
Want more political news and analysis? Sign up for our daily email newsletter!