President Obama Nominates First Muslim-American To Federal Judiciary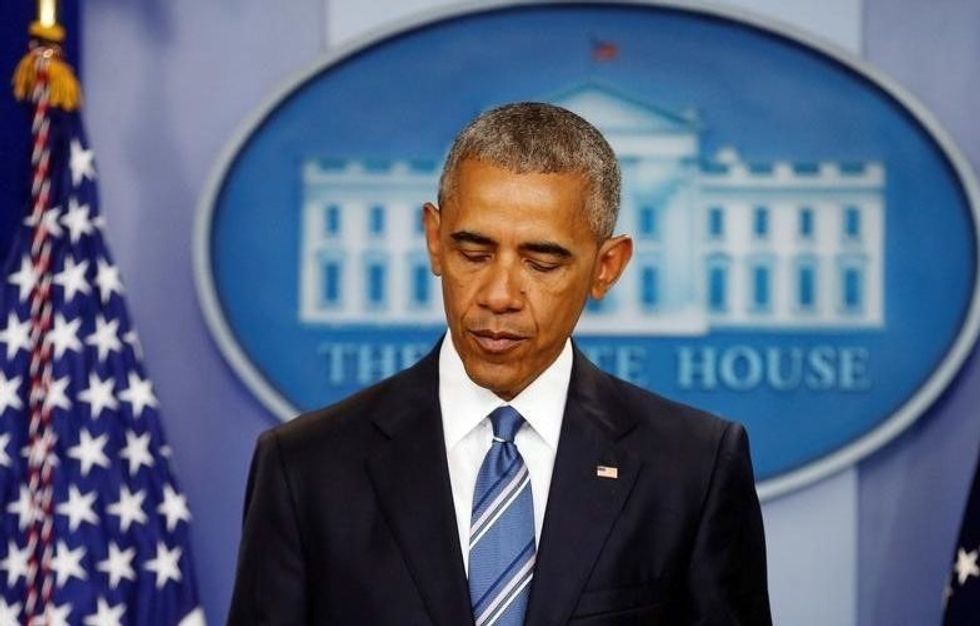 President Obama nominated Abid Qureshi to the federal judiciary Tuesday, the first Muslim-American to be appointed to such a position. Qureshi, a partner at the firm of Latham & Watkins in Washington, DC, was nominated to preside over the U.S. District Court for the District of Columbia.
"I am pleased to nominate Mr. Qureshi to serve on the United States District Court bench," Obama said in a statement. "I am confident he will serve the American people with integrity and a steadfast commitment to justice."
Unfortunately, Qureshi's nomination likely won't go forward, as Senate Republicans have refused to consider Obama's pick for SCOTUS, Merrick Garland, and it is unlikely they will confirm any judicial picks prior to Obama's leaving office.
It does, however, send a strong political statement in the midst of an election where one of the two major party candidates has made several disparaging comments not just about Muslims, but about several minority groups.
The reaction to Obama's nomination from Muslim advocates has been overwhelmingly positive.
Farhana Khera, executive director of Muslim Advocates, said:
I commend President Obama for taking this important step in continuing to pick the best and brightest from every community to serve as part of our nation's judiciary. A judiciary that reflects the rich diversity of our nation helps ensure the fair and just administration of the law, and it is vital for American Muslims to be included. Mr. Qureshi's profound commitment to the rule of law and justice for people of all backgrounds makes him an exceptional nominee.
There are several options for Qureshi's nomination to continue forward despite the GOP Senate's likely refusal to consider him. He could be re-nominated under a Hillary Clinton presidency, if she wins in November. His nomination may also move into a lame duck Congress.
Photo: U.S. President Barack Obama delivers a statement after the Supreme Court left in place a lower court ruling blocking his plan to spare millions of illegal immigrants from deportation and give them work permits, at the White House in Washington, U.S., June 23, 2016. REUTERS/Carlos Barria