President Obama Proposes Extending Earned Income Tax Credit Program For The Poor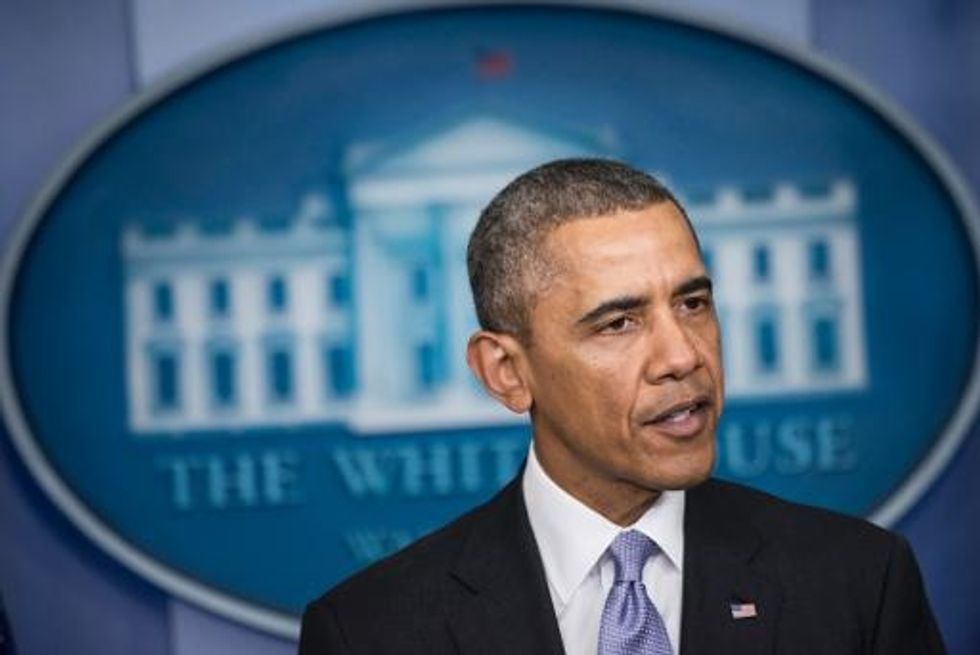 On Tuesday, President Barack Obama announced his 2015 budget, and much attention was immediately given to his proposed expansion of the Earned Income Tax Credit (EITC).
"At a time when our deficits are falling at the fastest rate in 60 years, we've got to decide if we're going to keep squeezing the middle class or if we're going to continue to reduce the deficits responsibly while taking steps to grow and strengthen the middle class," Obama said.
Part of the president's strategy for doing so includes a proposal to expand the EITC, an anti-poverty program that subsidizes low-income workers who meet the minimum income requirement.
Though first enacted under President Gerald Ford, in recent years the EITC has disproportionately benefited only some of the many Americans it was meant to help and protect. The biggest critique is that it benefits low-income workers with children, but not those without.
Under Obama's proposed budget, however, 7.7 million workers would qualify for a larger credit and an additional 5.8 million would be newly eligible for the program. According to USA Today, among these are approximately 3.3 million young workers – aged 21 to 24 – and 300,000 senior workers – aged 65 and 66.
The expansion could also lift 500 million people out of poverty.
In order to fund the $60 billion expansion, the president proposes closing two major tax loopholes that benefit only particular corporations and high-income, self-employed workers.
How the measure is received by the far right is perhaps the most interesting part of the ambitious proposal.
With midterm elections approaching, Republicans have expressed support for the EITC program, in a move that may aim to distract from one of Democrats' most popular positions: a minimum-wage increase.
As Mother Jones points out, Republicans and the idea of an EITC extension "have been sworn foes for the past two decades." Still, that did not stop House Budget Committee Chairman Paul Ryan (R-WI) from describing the EITC as "an effective tool for encouraging and rewarding work among lower-income individuals" in his most recent report that actually calls for cuts to anti-poverty programs. Other Republicans advocate "reforming" the EITC, to avoid completely speaking out against it.
Yet, even with Republicans not directly voicing opposition to the EITC, President Obama's proposal will probably not gain much traction in Congress — especially not if it relies on closing two major tax loopholes: one that allows managers of private equity funds to receive a share of future investment returns as capital gains so that the income is then exempt from payroll and self-employment tax, and one that allows self-employed workers to avoid payroll taxes by establishing S-corporations that then account for a only a portion of the total earnings subject to taxes.
If the proposed budget had any chance, the notion that funding for low-income workers would come from some of the nation's wealthiest and largest corporations may have ruined that.
AFP Photo/Brendan Smialowski