Pro Baseball Players Keep Some Bone Strength For Life, Study Says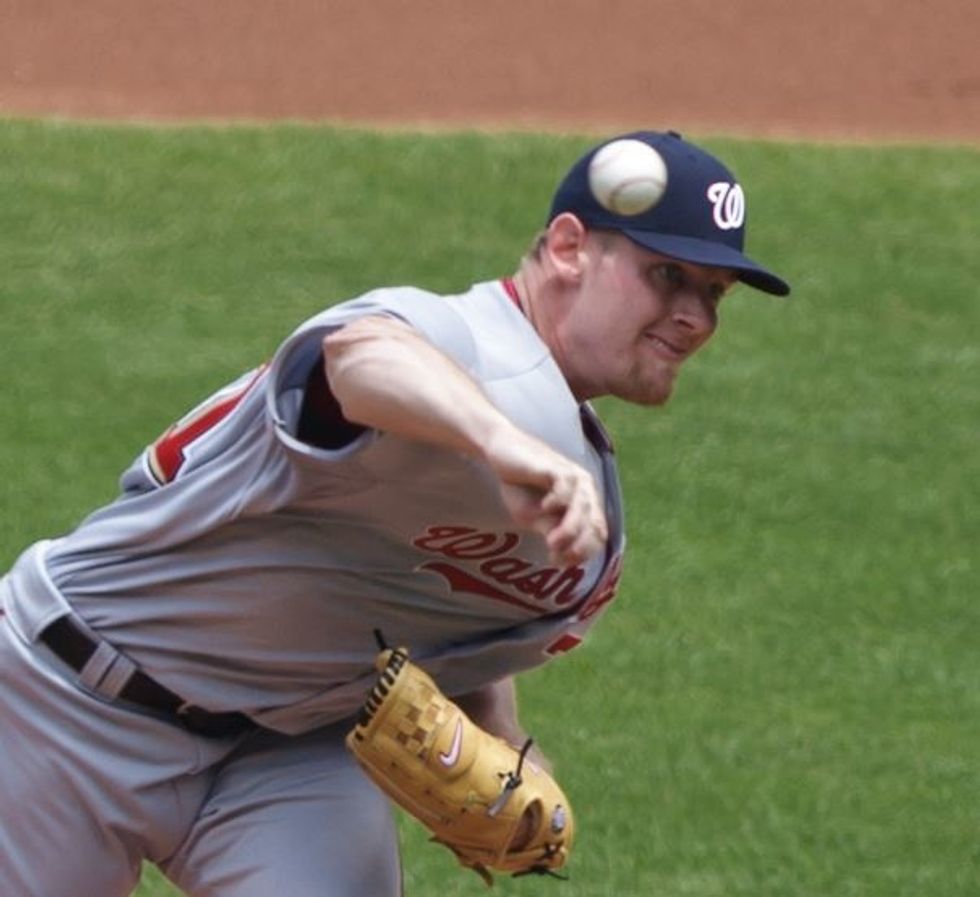 By Mary MacVean, Los Angeles Times
Young men who exercise keep some of the benefits to their bones into old age, even if they don't keep at it, according to researchers who compared the throwing arms and the nonthrowing arms of professional baseball players over time.
Bone mass, size and strength increase with physical activity in youth, but it was unclear whether those benefits carried into later years. The researchers looked at the arms of 103 pro baseball players — major and minor leagues — and at the arms of 94 "regular" men; they reported their findings in this week's Proceedings of the National Academy of Sciences.
Half of the bone size and one-third of the bone strength benefits of throwing baseballs as young people were maintained lifelong, the scientists said. "In players who continued throwing during aging, some cortical bone mass and more strength benefits of the physical activity during youth were maintained."
The scientists concluded that it's important to encourage physical activity at a young age for bone health. The focus, they said, should be on optimizing bone size and strength, rather than on increasing mass. And it's a good thing to remain active as one ages.
"Although the benefits in bone mass acquired during youth may be lost, some of the benefits in bone size and strength may persist throughout life," wrote the scientists, who are from Indiana University, the University of Melbourne and the American Sports Medicine Institute in Birmingham, Alabama.
Bone size was measured in cross-section; activity deposits new bone on the outer surface. The researchers looked primarily at the humerus, the upper arm bone.
The professional baseball players were good subjects for the study, the researchers said, because they had routinely thrown lots of baseballs from a young age. Additionally, baseball has not changed in 100 years, meaning that players would do the same activity over time, they wrote.
One limit of the study is that the players were all men, they noted, saying, "It is possible that conclusions would differ if the study were performed in women" and using a bone that is prone to osteoporosis.
Photo: cathyt via Flickr