Progressive Woman Defeats Trumpist 'Democrat' In PA Primary
@FAWFULFAN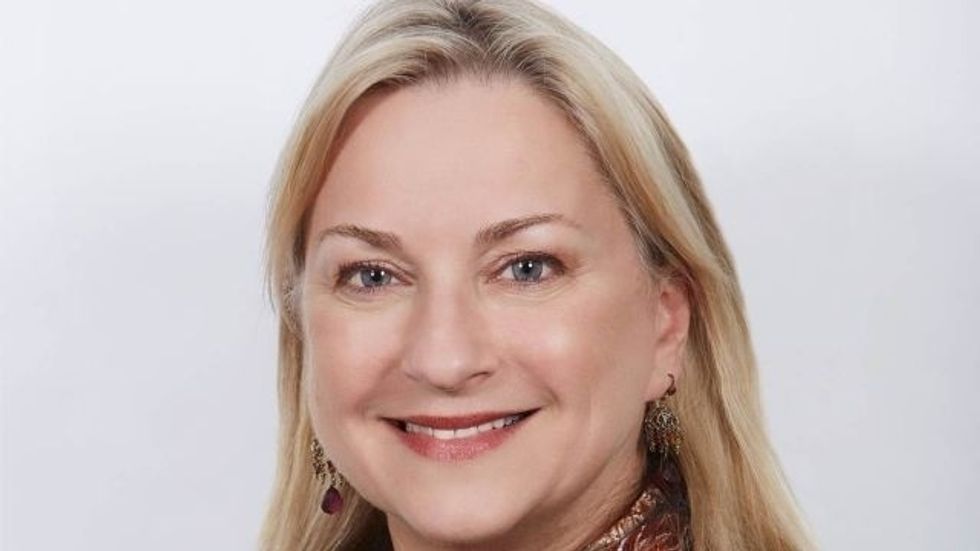 Reprinted with permission from Shareblue.com
On Tuesday night, Pennsylvania Democrats had reason to breathe a sigh of relief — and start getting excited.
In a contest that was close throughout much of the night, progressive lawyer Susan Ellis Wild won the Democratic nomination for Pennsylvania's 7th Congressional District.
Wild, the first woman ever to serve as city solicitor of Allentown, is running on a platform that includes universal health care, fixing the opioid crisis, and criminal justice and campaign finance reform. She was endorsed by EMILY's List, with the group's president, Stephanie Schriock, calling her "a life-long champion for women and families" who has "dedicated her life to serving her community."
The stakes were high in this race, because Wild's biggest opponent, Northampton County District Attorney John Morganelli — despite boasting about his record defending minorities and his commitment to expanding health care — was a fake Democrat.
In addition to opposing abortion rights, Morganelli has compared undocumented immigrants to the 9/11 hijackers, called Democrats "the de facto illegal immigration party," tweeted we should send "the feds" to Chicago, and sucked up to Trump.
In the run-up to the election, Morganelli belatedly tried to delete some of his right-wing remarks from the web, but — seemingly unable to kick his old habits — appeared on Tucker Carlson's Fox News program on election night to reiterate his anti-immigrant stance.
"This victory makes it clear: Pennsylvanians value a woman's right to control her own body and support immigrant rights," said Sari Stevens, executive director of Planned Parenthood Pennsylvania Advocates in a statement after Morganelli conceded.
Pennsylvania's 7th District, newly drawn after court-ordered redistricting, is situated in Lehigh Valley on the New Jersey state line. It is roughly in the same location as the former 15th District, represented by moderate Republican Rep. Charlie Dent before his resignation last month.
Wild is one of seven women in Pennsylvania who won the Democratic nomination for congressional races this fall — a major milestone, as Pennsylvania is currently the largest state to have no women in its congressional delegation.
The other women nominees are state Rep. Madeleine Dean for the 4th District, attorney and school board member Mary Gay Scanlon for the 5th District, former Air Force engineer Chrissy Houlahan for the 6th District, nonprofit leader Jess King for the 11th District, former Ford executive Bibiana Boerio for the 14th District, and Indiana University of Pennsylvania professor Susan Boser in the 15th District.
Some of these candidates, like King and Boerio, are long shots in deep red districts. Others, like Houlahan, are almost certain to win this fall in heavily blue ones.
As for Wild, she is running in a newly minted swing district. So she is likely to face a competitive election against GOP Lehigh County commissioner Marty Northstein.
The bottom line: Democrats have emerged from the Pennsylvania primaries bolstered by a crop of strong, progressive champions like Wild, fired up and ready to go.
Header image source.