Prosecutors Queried Bill Shine In Fox Scandal, But Answers Remain Hidden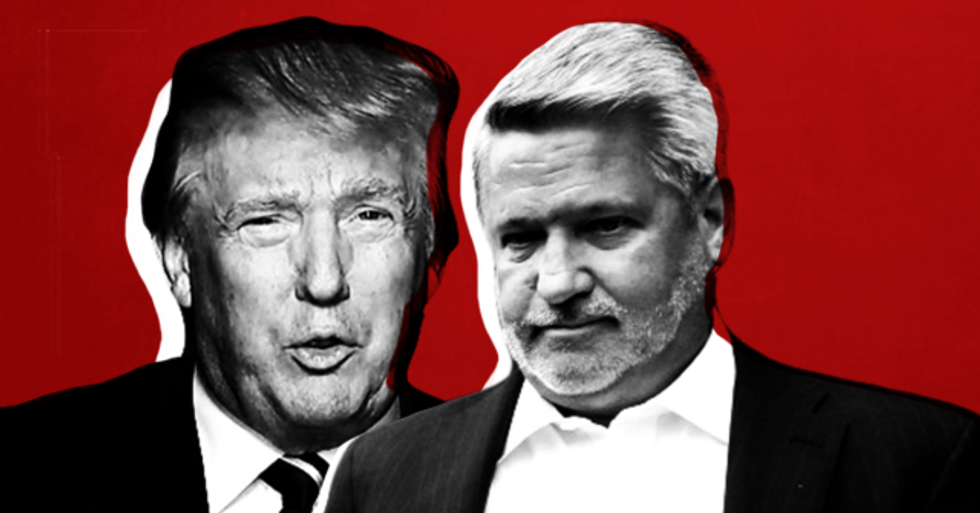 When Bill Shine took over as White House communications director during the July 4 holiday, the former Fox News co-president seemed to have dodged the obvious questions that loomed over his appointment.
How could a president credibly accused of sexual assault by dozens of women elevate a man who had been forced to resign from Fox because of his own highly dubious role in enabling and covering up the cable network's "toxic culture" of harassment? Why would a president already mocked as a credulous and habitual viewer of Fox's nonsense broadcasts choose an executive responsible for creating that daily stream of fake news?
But as so often occurs in America since the advent of Trump, still more disturbing and even shattering events soon overshadowed Shine's sudden rise from the ashes of his broadcast career, which ended abruptly last year. An appointment that normally would provoke weeks of controversy passed without raising a furor, because nothing in Washington functions "normally" any more.
Over the weekend, however, the New York Timesraised new questions about the Shine appointment, reporting that federal prosecutors had questioned him in 2017 during a grand jury probe of Fox News. Preet Bharara, then the U.S. Attorney for the Southern District of New York, had opened a probe into Fox business practices following revelations about millions of dollars in payments made to female victims of the network's late president Roger Ailes, primetime personality Bill O'Reilly, and others.
According to the Times, prosecutors looked at Shine's "role in intimidating and discrediting women who claimed sexual misconduct at Fox News, in reaching secret settlements to silence them and in hiding from public scrutiny settlements paid from corporate funds," quoting a source directly involved in the probe. After he received a grand jury subpoena, Shine agreed to a "voluntary" interview with prosecutors.
The investigation proceeded, despite Trump's dismissal of Bharara in March 2017, and continued after the death of Ailes two months later. Indeed, federal prosecutors were bringing in witnesses as late as last September, according to a lawyer who represented one of them. Although the Times reports that the Fox grand jury is now believed to be "dormant" — perhaps because Geoffrey Berman, the new US Attorney appointed by Trump, has other priorities — no public report of its findings has ever emerged.
The upshot of that investigation is a matter of profound national interest, not only because it implicates the operations of Fox News, a public company with inordinate influence on our politics and culture, but now because one of its subjects is a top White House official. And more than a few Washington observers believe that Bill Shine will soon replace John Kelly in an even more powerful post as White House chief of staff.
Before that happens, Shine should be asked some tough and pertinent questions. So should the US Attorney for the Southern District of New York.