Provincial Election Loss May Herald Death Of Quebec Separatism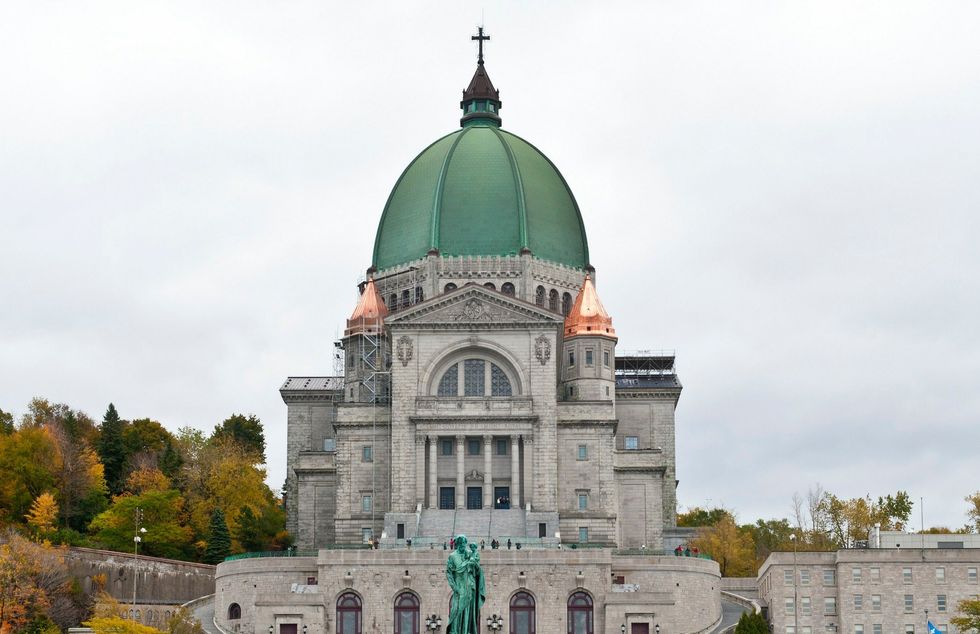 By Carol J. Williams, Los Angeles Times
Parti Quebecois suffered its worst provincial election defeat in 44 years on Monday, spurring debate throughout Canada on whether the party's signature goal of Quebec independence is dead.
Politicians and pundits took to the airwaves Tuesday to proclaim the separatist movement an idea whose time has come and gone.
Parti Quebecois won only 25 percent of the provincial parliament vote, weighed down by a prominent candidate's vow to stage another referendum on separation despite what pollsters say is a two-thirds majority of Quebec voters opposed to the idea.
Even party leader and Quebec Premier Pauline Marois lost her seat, prompting her resignation and ending the term of the province's first female leader after only 18 months.
The party devoted to the French-speaking majority of Quebec saw support for its minority government drop from 54 seats in the 125-seat legislature to 30. The Quebec Liberal Party picked up most of the separatists' losses, winning 70 mandates, a gain of 21 from the last election in 2012.
Liberal Party chief Philippe Couillard, expected to replace Marois as provincial leader, vowed to serve as "the premier of all Quebecers," speaking in both English and French and promising to abandon a controversial proposal to ban the wearing of religious symbols by government workers. The measure proposed by Parti Quebecois would have forbidden Islamic head scarves and veils, Jewish yarmulkes and larger Christian crosses.
"The results clearly demonstrate that Quebecers have rejected the idea of a referendum and want a government that will be focused on the economy and job creation," Canadian Prime Minister Stephen Harper said in a statement. "We look forward to working with the new government of Quebec on those priorities."
Parti Quebecois went into the election with a lead in the polls, but it evaporated after media magnate Pierre Karl Peladeau departed from Marois's wait-and-see position on holding another separation vote by declaring his intention "to make Quebec a country."
Peladeau won his seat and is seen as a front-runner to replace Marois as head of the wounded party. He told voters in his victory speech that they needed to accept the election results "with humility" but pledged nonetheless to persist with the independence quest.
"To work to strengthen Quebec's economy is also to work to make sovereignty more feasible," he told supporters.
Political analysts read the election outcome as a clear rejection of separatism and the defeated party's raison d'etre.
"The Parti Quebecois has sustained a life-threatening defeat. Is there a future for a party whose existence has been defined by its secessionist quest in a political environment that has become so viscerally hostile to its efforts?" the Toronto Star asked in a commentary.
Quebec's first referendum on pursuing independence in 1980 failed by nearly 20 percentage points. A second vote in 1995 was just barely defeated. Recent polls show, though, that most Quebec citizens oppose holding another referendum on leaving Canada because of the internal discord the previous two votes have sown.
"Pierre Karl Peladeau was the worst nightmare for the Parti Quebecois in this election," Andre Bachand, a senior adviser on Quebec to the federal government, said during a CBC television panel discussion on of the question: "Is Quebec separatism dead?"
The analysts noted leading separatists' vows never to abandon their cause, but concluded that the notion of an independent Quebec has failed to galvanize young Quebecers in the way that it did in the movement's infancy half a century ago.
Quebecers have always been nationalists, but the baby boomer generation's enthusiasm for independence has waned, and young voters haven't inherited their elders' passion for separation, said National Post political analyst Andrew Coyne.
"It is not inconceivable that (separatism) could not exist in the future," Coyne observed, saying that Quebecers' support for independence is at "the coolest point" in the movement's history.
Rogerio Barbosa/AFP/Getty Images