Why Journalists Must Disclose Conflicts Of Interest -- Before They're Exposed
@ChandraBozelko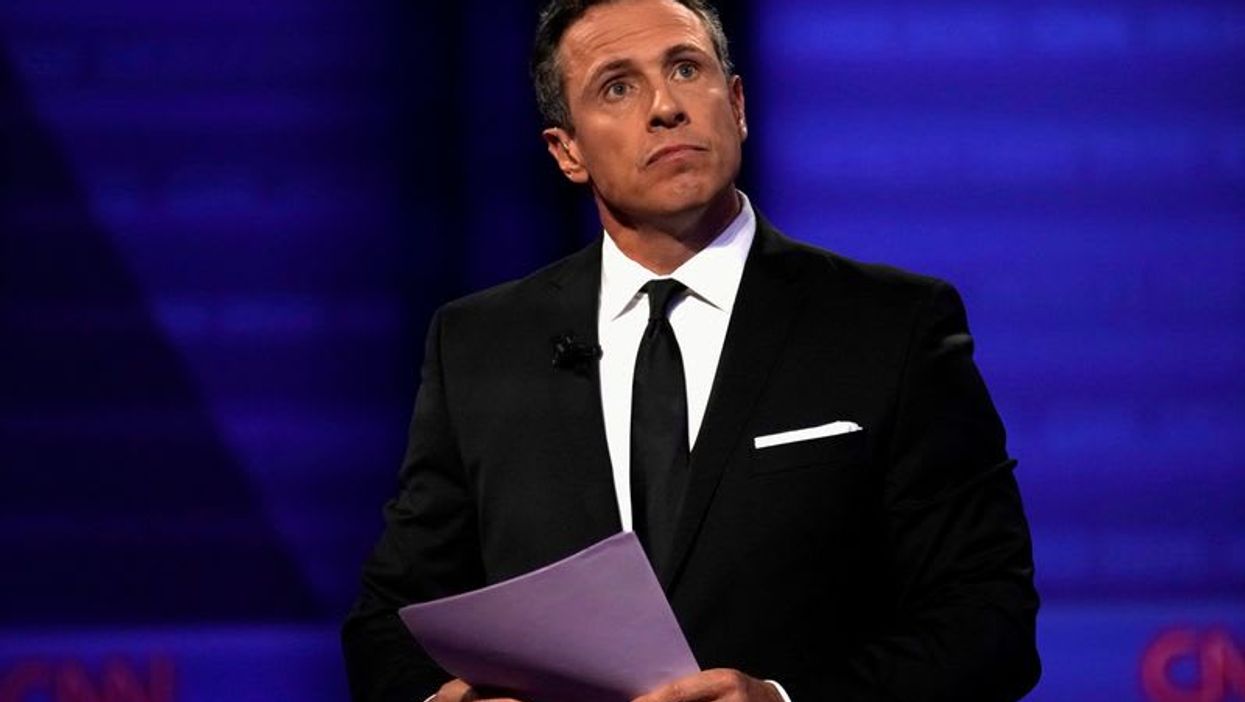 News Literacy Week 2022, an annual awareness event started by the News Literacy Project, a nonpartisan nonprofit dedicated to making everyone "smart, active consumers of news and information and equal and engaged participants in a democracy" has closed out. From January 24 to 28, classes, webinars, and Twitter chats taught students and adults how to root out misinformation when consuming news media.
There's no downplaying the importance of understanding what is accurate in the media. These days, news literacy is a survival tactic. One study estimated that at least 800 people died because they embraced a COVID falsehood — and that inquiry was conducted in the earliest months of the pandemic. About 67 percent of the unvaccinated believe at least one COVID-19 myth, according to the Kaiser Family Foundation.
It's not that accurate information isn't available; people are rejecting reports of vaccine efficacy and safety because they distrust the news media. A third of Americans polled by Gallup said they have no trust at all in mass media; another 27 percent don't have much at all.
Getting people to believe information presented to them depends more on trust than it does on the actual data being shared. That is, improving trust isn't an issue of improving reporting. It's an issue of improving relationships with one's audience.
And that's the real news problem right now; some celebrity anchors at cable news outlets are doing little to strengthen their relationships with their audiences and a lot to strengthen their relationships with government officials.
The most obvious example is how CNN terminated Prime Time anchor Chris Cuomo last month for his failure to disclose the entirety of his role in advising his brother, former New York Gov. Andrew Cuomo, on the sexual harassment accusation that unfolded in Albany, a scandal that eventually led to Andrew Cuomo's resignation.
But there are others. Just this month, the House Select Committee to Investigate the January 6th Attack on the United States Capitol revealed that another anchor on another cable news network, Laura Ingraham of Fox News' The Ingraham Angle, texted then-White House Chief of Staff Mark Meadows last January, advising Meadows how Trump should react to reports of possible armed protests at state capitols around the country. This revelation followed the story that Sean Hannity, host of the eponymous news hour at Fox News, also texted Meadows with advice last year.
And while he didn't advise a government official, CNN anchor Don Lemon revealed information not available to the public when he texted embattled Empire actor Jussie Smollett to tip him off about the Chicago Police Department's wavering faith in his story about an assault. That's from Smollett's own sworn testimony.
When English philosopher Edmund Burke joked about the press being the Fourth Estate — in addition to the First, Second and Third (the clergy, nobility and commoners, respectively) — his point was that, despite their influence on each other, these "estates" — bastions of power — are supposed to be separate.
The Fourth Estate will always be an essential counterweight to government. But, since Donald Trump was elected in 2016, we've been so focused on stopping an executive branch from pressing the press to support an administration's agenda — either by belittling journalists or threatening to arrest them for doing their jobs — that we've ignored the ways that it affects and influences other Estates, and not necessarily through its reporting.
That is, we have news personalities-cum-reporters who are influencing government policy — and not telling us about it until it's too late.
The United States has fostered an incredible closeness between the Second Estate — which in 2021 and 2022 would be political leaders — and the Fourth Estate. About a year ago, an Axios reporter had to be reassigned because she was dating one of President Biden's press secretaries. Last year, James Bennet, the former editorial page editor of the New York Times and brother of Colorado Senator and 2020 Presidential candidate Michael Bennet, had to recuse himself publicly from the Gray Lady's endorsement process. In 2013, the Washington Post reported at least eight marriages between Obama officials and established journalists.
To be clear, there aren't any accusations that anyone just mentioned engaged in anything other than ethical behavior. But I, for one, don't believe that James and Michael Bennet didn't discuss Michael's campaign. I don't think the Axios reporter and her West Wing-employed boyfriend — or any journalists and their federally employed spouses, for that matter — didn't share facts that the public will never know. Such is the nature of family and intimacy.
And as long as those conversations don't affect the coverage of any news events, there's nothing specifically, technically wrong with them. But that doesn't mean that they aren't damaging.
As these stories show, when we don't know about these advisor roles, at least not until someone other than the journalist in question exposes them, it causes a further erosion of trust in news media.
What's foolish about the Cuomo, Ingraham, Hannity, and Lemon improprieties is that they don't necessarily need to be the problem they've become. Cuomo's show contained opinion content like 46 percent of CNN's programming. An active debate rages on as to whether Fox News is all opinion and whether or not it can rightly even be called opinion journalism since its shows are so studded with inaccuracies and lies.
What that means is that Cuomo, Ingraham, Hannity, and Lemon are allowed to take a stand as opinion journalists; Cuomo and Lemon never really worked under a mandate of objectivity and Ingraham and Hannity likely wouldn't honor it if they did. Indeed, a certain subjectivity — and explaining how it developed for the journalist — is part of an opinion journalist's craft. To me, little of these consulting roles would be problematic if any of these anchors had just disclosed them and the ways they advised the people they cover.
But they didn't. Instead, the advice they dispensed to government employees and celebrities was disclosed by a third party and news of it contributes to the public's distrust in the media. While personal PR advisory connections between journalists and politicians haven't been pinpointed as a source of distrust, they may have an effect. Almost two-thirds of respondents in a Pew Research poll said they attributed what they deemed unfair coverage to a political agenda on the part of the news organization. No one has rigorously examined the ways in which individual journalists can swing institutional opinion so it may be part of the reason why consumers are suspicious of news.
Cleaning up ex post facto is both a violation of journalistic ethics and ineffective. Apologies and corrections after the fact don't always improve media trust. In other credibility contests, like courtroom battles, statements against one's interests enhance a person's believability. But that's not necessarily true of news; a 2015 study found that corrections don't automatically enhance a news outlet's credibility.
It's a new adage for the 21st century: It's not the consulting; it's the cover-up. Journalists need to disclose their connections to government officials — up front — to help maintain trust in news media. Lives depend on it.
Chandra Bozelko did time in a maximum-security facility in Connecticut. While inside she became the first incarcerated person with a regular byline in a publication outside of the facility. Her "Prison Diaries" column ran in The New Haven Independent, and she later established a blog under the same name that earned several professional awards. Her columns now appear regularly in The National Memo.