Public Editor: No Problem With Dowd Column, But News Story Needs Correction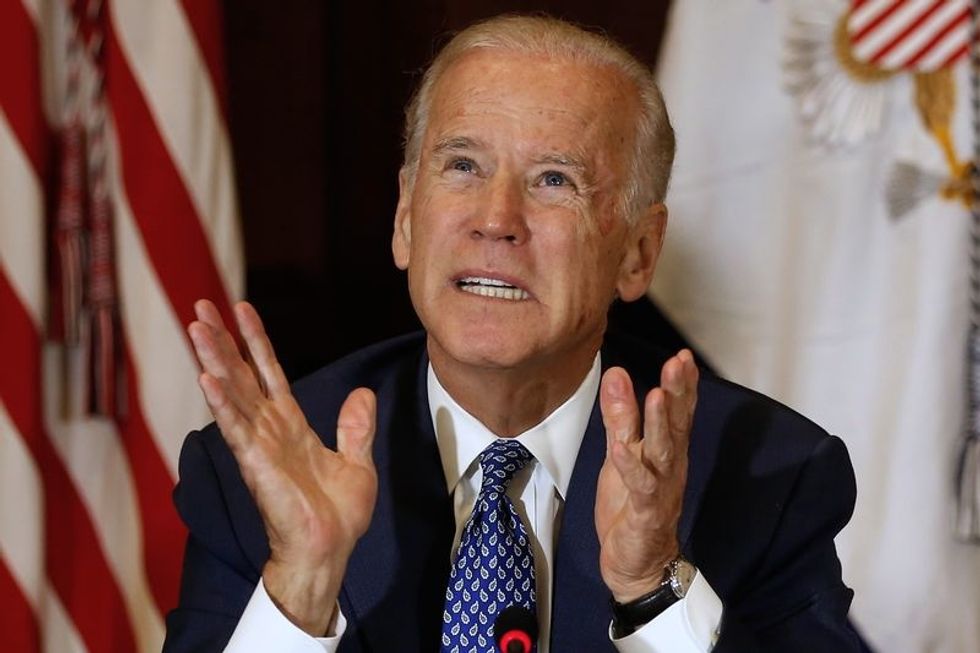 Today New York Times public editor Margaret Sullivan weighed in on the Maureen Dowd-Joe Biden controversy (see my previous post), allowing the columnist to defend her account of the fraught conversation between the vice president and his late son, Beau Biden.
"The column is accurate," affirmed Dowd, noting that on 60 Minutes, Biden referred to a "Hollywood-esque thing that at the last minute" his son had made a deathbed request that he run for president:
I never reported a last-minute deathbed scene where Beau grabbed his father's hand. In fact, my column recounted a conversation they had seated at a table after Beau knew his prognosis was bad. He was terminally ill for some time.
She also noted that Dick Harpootlian, the South Carolina Democratic activist, had referred to Beau's wish for his father to enter the presidential primary in a June Wall Street Journal column.
Sullivan concurred: "A re-reading of the column (and a second look at the vice president's words on CBS) bear [Dowd] out. There is no mention in the column of a deathbed conversation or hand-grabbing, and there is mention of father and son sitting at a table."
She has a point. But "deathbed" is not necessarily a literal expression; in Dowd's August 1 column, she described Beau as having lost control of his face and his speech. She also recounted Joe Biden's inner thoughts as he spoke with his son, and quoted Beau as pleading that "the White House should not revert to the Clintons and that the country would be better off with Biden values."
Sullivan did chide political reporter Amy Chozick and the paper's news editors for repeating and amplifying Dowd's story in a front-page news article , complaining that the following sentence merited a correction:
Ms. Dowd reported that as Beau Biden lay dying from brain cancer, he tried to make his father promise to run, arguing that the White House should not revert to the Clintons and that the country would be better off with Biden values.
Evidently Sullivan believes Biden merely denied was that this conversation occurred while his son was actually prone — when he sounded as if he was denying the tone of the discussion as reported by Dowd and repeated by Chozick. We may never know exactly what he meant, unless another interviewer asks Biden a few more questions: Did he talk to Dowd himself? Was her account of his conversation with his son (and his own inner thoughts) accurate? And why did he wait almost three months to issue a denial?
On national television, Biden went out of his way to correct the record: "Nothing like that ever, ever happened." Nothing like that – and Dowd's column, which set the tone of subsequent sensational coverage in the Times and everywhere else, was a lot like that. The issue isn't whether Beau Biden was lying down or sitting at a table, but what kind of conversation he had with his father about the presidency, the Clintons, and "Biden values," which – if Dowd is indeed telling the truth – seem to include a distasteful degree of opportunism.
Photo: U.S. Vice President Joe Biden delivers opening remarks at the White House Build America Investment Initiative Roundtable in the Eisenhower Executive Office Building in Washington October 14, 2015. REUTERS/Jonathan Ernst