Pundit Scorecard: The Good, The Bad… And Dick Morris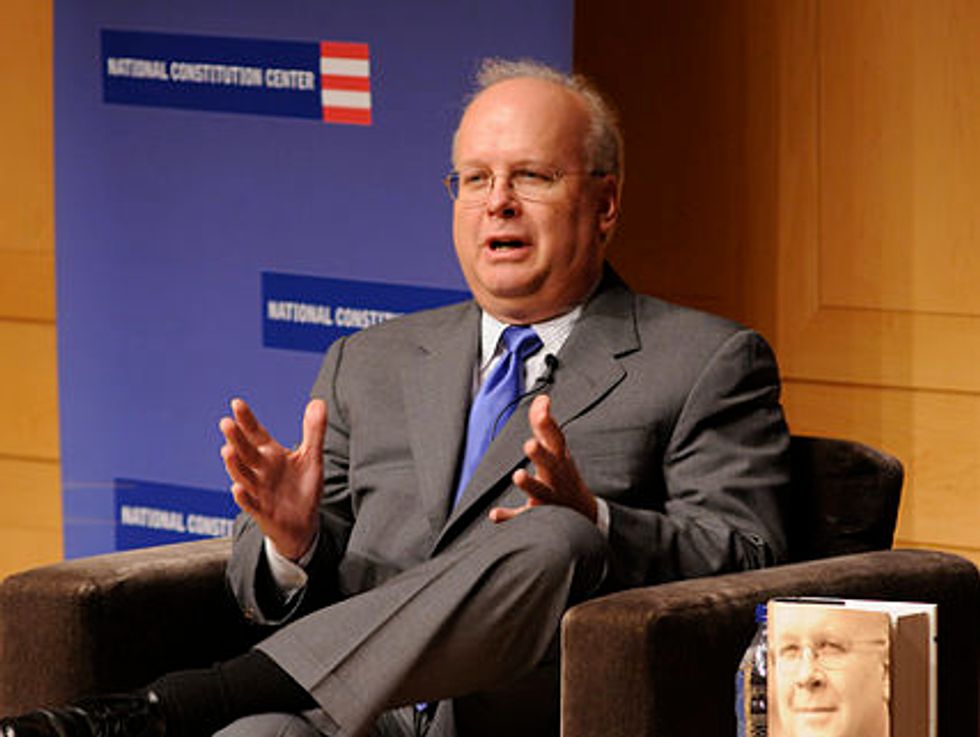 Political punditry is a somewhat unique field, in that there rarely seems to be any consequence for being horrible at it. Once a "very serious" person is labeled as a "political analyst," the ability to actually analyze politics with any degree of accuracy tends to become strangely divorced from the ability to find platforms willing to broadcast that person's predictions.
Hundreds of pundits attempted to predict the outcome of the 2012 presidential election; some predictions were nearly perfect, and some were nearly the exact opposite of what happened. Although it seems painfully obvious, the results suggest a key takeaway that many political observers have not yet acknowledged: Those pundits who used large samples of real data to make their predictions fared far better than those who simply followed their guts.
Arguably the biggest winner from election night is New York Times statistician Nate Silver. Silver attracted the ire of many conservatives by predicting that President Obama had a 90 percent chance of winning re-election, based on his polling aggregation model (most hilariously, unskewedpolls.com founder Dean Chambers urged people to disregard Silver's analysis because he is a " thin and effeminate man. ")
It turns out that Silver's "thin, effeminate" predictions were almost perfect. If Florida ends up in President Obama's column, which appears likely at this point, then Silver will have predicted the correct outcome in all 50 states.
Sam Wang of the Princeton Election Consortium , who uses a similar statistical model to Silver's, also had a great night. Wang's prediction of a 303-235 Obama victory in the electoral college will be perfect if Florida goes to the Republicans, and his prediction that Obama would win the popular vote by a 51.1 to 48.9 percent margin was nearly perfect (unless votes not counted yet change that statistic).
Drew Linzer, who also uses a poll-aggregating statistical model, nailed his prediction of a 332-206 electoral college victory for Obama.
Democratic pollster and strategist Stan Greenberg's longstanding prediction that Romney's "momentum" was a mirage — and that Obama would win comfortably — was proven correct. James Carville, Greenberg's partner at Democracy Corps, was also right on the money when he predicted an " ass-whoopin' " on election night.
Daily Kos editor-in-chief Markos Moulitsas made a very sound prediction as well: that Obama would win the electoral college 332-206 , outperforming many national polls because they assumed a big drop-off from registered voters to likely voters.
The least successful pundit on election night — with the exception of the aforementioned Dean Chambers, whose "unskewed" numbers were completely made up — was Fox News contributor Dick Morris. Morris predicted a Romney landslide, with the Republican winning 325 electoral votes and beating Obama by 5 percent in the popular vote. Morris' laughably inaccurate 2012 projection is certain to be remembered near the top of the long, long list of blown predictions throughout his career.
Several of Morris' colleagues on the right also ended up dead wrong on election night. Michael Barone — the conservative pundit who memorably called his former classmate Mitt Romney " kind of a jerk " — looks like something of a jerk himself after predicting that the race's "fundamentals" would power Romney to a 315-223 electoral college landslide.
Charles Krauthammer's prediction of a narrow Romney victory was bad — but not as bad as his April declaration that Donald Trump would run for president, and that he would be "gracious," "courteous," and "a serious candidate and a serious man."
Karl Rove inaccurately predicted that Romney would win the electoral college by a 285-253 vote margin. Rove is somewhat unique on this list in that he refused to abandon his prediction even after Ohio had been called for President Obama, arguing on live TV that his employer Fox News had gotten it wrong (and apparently missing the irony that he of all people would complain about an early electoral call). In Rove's defense, he was probably desperate to prevent a Romney loss so he could avoid those awkward phone calls with American Crossroads donors looking for a refund.
No commentator exemplified the disconnect between the accurate pundits — who made predictions based on the available polling data — and the election night losers who simply followed hunches better than Peggy Noonan. In a Wall Street Journal blog post , Noonan predicted a Romney win simply because "all the vibrations are right." Noonan not only ignored the polls, she actually suggested that "the real distortion of the polls this year" is that "they left us discounting the world around us." I'm not sure that Peggy Noonan fully understands how polling works.
Perhaps the only pundit to significantly overestimate Obama's chances was CNBC's Jim Cramer. The "Mad Money" host, who is most famous for urging investors to buy and hold Bear Stearns stock just days before the firm's collapse, predicted that Obama would win the electoral college by a staggering 440-98 margin.
Photo by National Constitution Center via Flickr.com