Put Down The Fitbit: This New Enviro-Tracker Does More Than Count Steps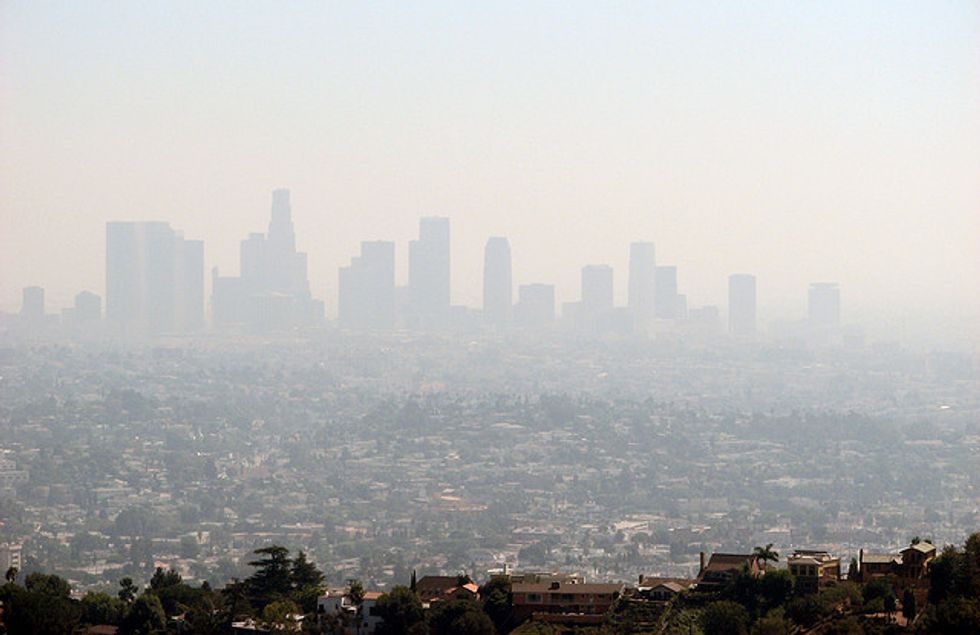 By Emily Abbate, rodalewellness.com (TNS)
There are a lot of things you take into account when planning your running route: The views, how far you're planning on hitting pavement, and perhaps, hills. But have you ever thought about the air quality during your summer stride?
A new wearable enviro-tracker called Tzoa (pronounced "zoa") uses internal sensors to measure air quality, temperature, humidity, atmospheric pressure, ambient light and UV (sun) exposure. By connecting the device to a smartphone, you can view your readings and receive recommendations.
The goal? To help users seek out less polluted outdoor areas, whether it's for a healthier walk, run or less polluted picnic spot.
A welcomed addition to the many sports wearables on the market? You bet. Just last year, the World Health Organization (WHO) reported that air pollution deaths have reached a new all-time high, making outdoor and indoor air pollution the world's single largest preventable health risk. Outdoor air pollution, mostly caused by gas-powered cars and burning coal, accounted for 3.7 million of the 7 million pollution deaths in 2012.
Tzoa measures different sizes of particulate matter (PM) in the air, ranging from pollen, dust, asbestos and mold, to smaller "respirable" particles like vehicle exhaust and woodsmoke.
Available at the end of this year, Tzoa is currently in preorder mode on the company's website. In the meantime, national recommendations include checking the Air Quality Index (AQI) (which not only measures particle pollution, but also sulfur dioxide, nitrogen dioxide, ground-level ozone, and carbon monoxide) before heading outdoors. The six categorizations of AQI include:
1. Green: There is a low amount of pollution.
2. Yellow: Only very sensitive individuals should have a moderate concern.
3. Orange: The general public is fine. Older adults, children, and those with lung and heart disease should be careful.
4. Red: Everyone is at risk for adverse health effects.
5. Purple: Everyone is at risk for serious health effects, triggering a health alert warning.
6. Maroon: Everyone is probably affected, triggering a health warning.
Photo by Ben Amstutz via Flickr