Putin Spokesman Rebuts Trump Claim On Venezuela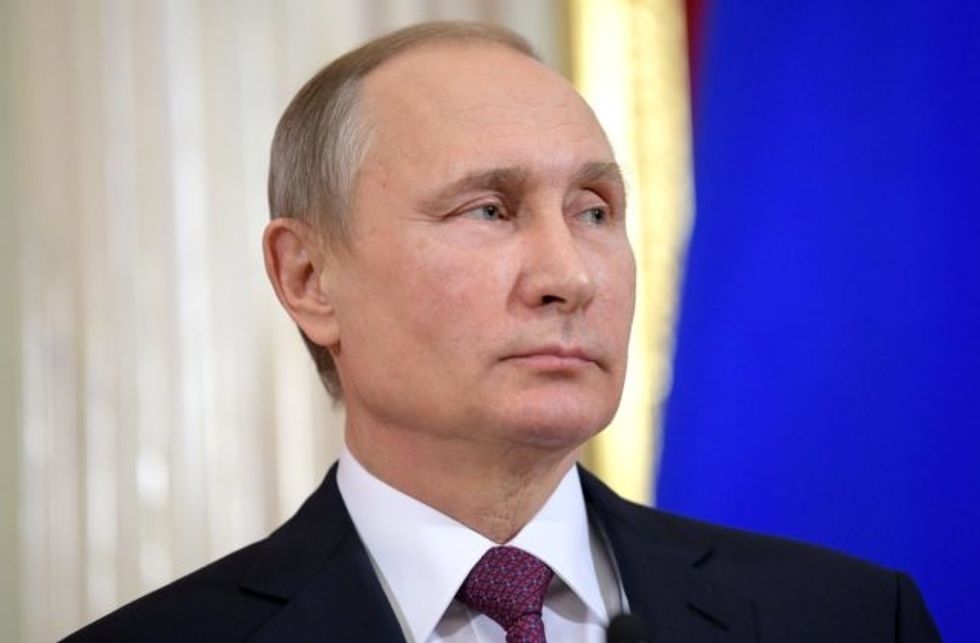 Trump often gives deference and praise to Russian President Vladimir Putin — but he's not always getting the same treatment in return.
Trump tweeted on Monday that Russia had "removed most of their people from Venezuela," thereby satisfying a demand made by the Trump administration as Venezuela devolves into chaos thanks to mismanagement from Venezuelan leader Nicolás Maduro.
But on Tuesday, a Putin spokesman came out to deny Trump's claim.
"There were no official messages from the Russian side on this score and nor could there be any," Dmitry Peskov, a spokesman for President Vladimir Putin, said on Tuesday, according to Bloomberg News.
Peskov added that Russia has "specialists there who are maintaining" military equipment in Venezuela.
Russia and Venezuela are allies. Russia helped former Venezuelan leader Hugo Chávez and his successor, Maduro, build the country's authoritarian regime. And Russia has stood by Maduro even as the country falters thanks to Maduro's failures as a leader.
Trump, on the other hand, often has his loyalty to Putin rewarded with public humiliation. This is not the first time Putin has contradicted Trump, or sought to remind Trump who's boss.
Some of Putin's slights have been petty, like making Trump wait for almost an hour before their big meeting in Helsinki, Finland — where Trump infamously took Putin's side over U.S. intelligence agencies in a televised joint press conference.
Others have been more substantial.
In 2017, Trump claimed that Putin told him Russia didn't interfere in the 2016 election — and said he believed the Russian president when he said that. The Russian government, however, categorically denied that the two had even discussed election interference.
Before the G-20 summit in Argentina in December of 2018, Trump tried to claim that he was not going to meet with Putin at the summit. Putin, however, insisted that the meeting would in fact take place — and later leaked details about the meeting, which the White House had initially kept secret.
Russian media, which is basically run by the Kremlin, has also sought to humiliate Trump. Russian state TV hosts called Trump a "clown" after his failure of a summit with North Korea, and boasted that he was acting like an "agent of the Kremlin."
Despite the fact that Russia helped get Trump elected, Putin still seeks to remind Trump who calls the shots.
Published with permission of The American Independent.