Greene Told Trump That Her QAnon Cultists Would Join January 6 Protest
@next2godwin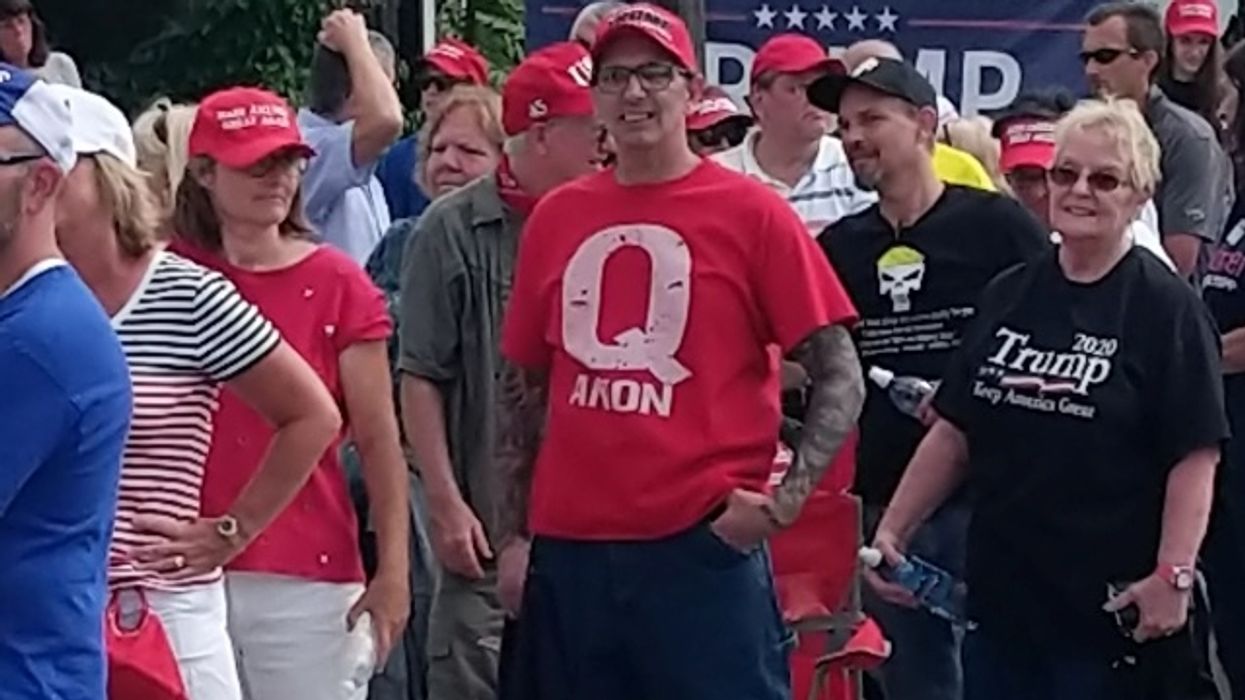 Photo by marcn/ CC BY 2.0
Rep. Marjorie Taylor Greene (R-GA), who pushed the debunked conspiracy theory that "Antifa," not a pro-Trump mob, was behind the Capitol attack, informed former President Donald Trump that her supporters, including some QAnon cultists, would attend the January 6, 2021, rally that preceded the Capitol attack, ex-White House aide Cassidy Hutchinson told the House Select Committee.
The House panel's latest release of full transcripts cache featured two more interviews with Hutchinson, its star witness, conducted last May and June that mentioned prominent Trumpworld figures including Greene, Trump himself, and his administration's fourth and final chief of staff, Mark Meadows.
As Hutchinson recalled in the June closed-door deposition, Greene had brought up QAnon in several conversations with then-President Trump and in private communications with Meadows, the Independent reported.
"I remember Marjorie Taylor Greene bringing QAnon up several times...in the presence of the president, privately with Mark," Hutchinson testified.
"I remember Mark having a few conversations, too, about — more specific to QAnon stuff and more about the idea that they had with the election and, you know, not as much pertaining to the planning of the January 6 rally," she added.
Hutchinson also testified that Greene broached the outlandish conspiracy theory on January 4, 2021, during a campaign rally in Georgia that Trump attended to stump for then-Senators David Perdue and Kelly Loeffler, both Republicans.
"... We were on the ground in Georgia… Mr. Meadows and I were having a conversation," Hutchinson said, "Ms Greene came up and began talking to us about QAnon and QAnon going to the rally, and she had a lot of constituents that are QAnon, and they'll all be there."
"And she was showing him pictures of them traveling up to Washington, DC, for the rally on the 6th," she added.
When the select committee's vice chair, outgoing Rep. Liz Cheney (R-WY) asked Hutchinson if she recalled Trump talking about QAnon, the former aide disclosed that Greene had lauded her QAnon-supporting constituents in a chat with the lame-duck president.
"I heard him talk on the plane that night because Ms. Taylor Greene gave him a very similar spiel: These are my constituents. Look, one of them had a Q shirt on. They are on the plane," Hutchinson said. "And she showed him a picture of them, saying: Those are all my people."
\u201cHUTCHINSON said she recalled some conversations among Trump and GOP members of Congress about QAnon, the Oath Keepers and Proud Boys ahead of Jan. 6.\u201d

— Kyle Cheney (@Kyle Cheney) 1672172276
In the days preceding January 6, Greene falsely accused "Joe Biden and the Democrats" of stealing the election, claimed without evidence that "President Trump won by a landslide," and urged supporters to "flood the Capitol building."

Yet, Greene told Lindell-TV, a disinformation platform owned by pro-Trump conspiracist and MyPillow magnate Mike Lindell, that anti-fascists were behind the Capitol attack and "no one can convince me it was so-called Trump supporters."
Hutchinson also told congressional investigators that she recalled other right-wing luminaries discussing QAnon and far-right militias — the Oath Keepers and the Proud Boys — including "several other members of Congress."
Greene participated in these discussions with Trump and Meadows, said Hutchinson, and so far-right Reps. Scott Perry (R-PA), Andy Biggs (R-AZ), Mo Brooks (R-AL), and former Trump White House adviser Peter K. Navarro.
"I remember Mr. Meadows and Mr. Perry talking about all of the groups [the Oath Keepers, QAnon, and the Proud Boys] and with several other members of Congress," Hutchinson informed panel investigators.
"I remember Mr. Brooks mentioning some of the groups. Mr. Biggs, Ms. Marjorie Taylor Greene… Mr. Navarro had talked about them a couple of times," she added.