Queen's Jewelry Choices Symbolically Rebuked Trump During Visit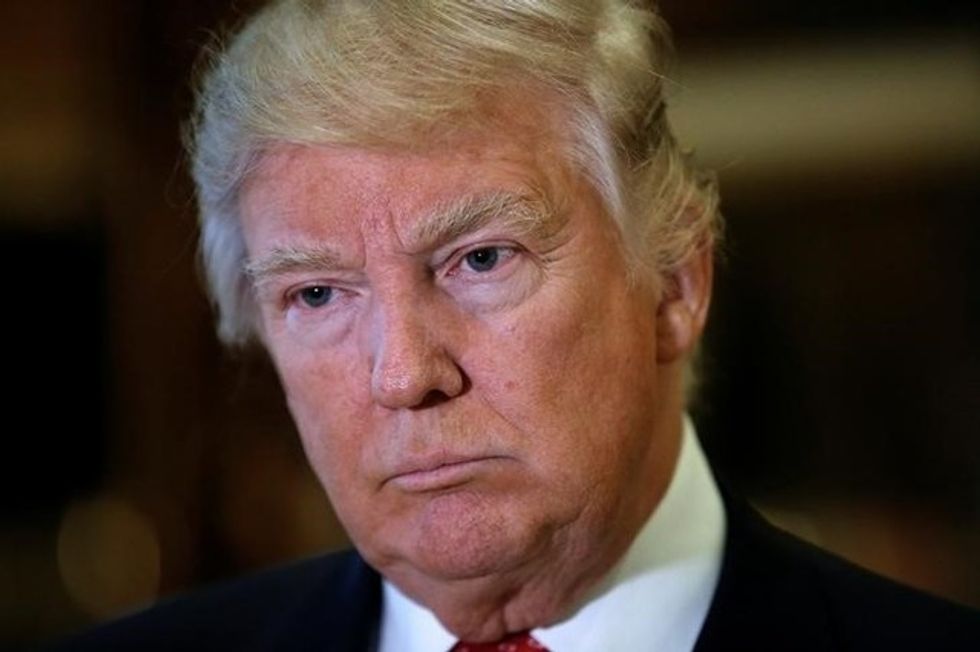 Reprinted with permission from Shareblue.
Queen Elizabeth may have marked Trump's visit to the U.K. last Thursday by throwing some royal shade in his direction, choosing to wear a brooch given to her by President Obama and first lady Michelle Obama on the first day of the visit.
The Obamas reportedly handpicked the vintage brooch, which they gave to the Queen during a 2011 visit. She wore the bejeweled ornament during a subsequent dinner with the Obamas and then apparently put it away with the rest of her collection — until last week.
The Queen is known for her attention to detail, particularly when it comes to her symbolic fashion picks, which she often uses to convey social and political messages.
That she chose to wear a brooch given to her by the Obamas on the first day of Trump's U.K. visit was not likely a coincidence, nor were her next few selections.
The day after Trump's arrival in England, when the Queen actually met with him, she wore the same diamond brooch that her mother wore to her father's funeral.
And on Trump's final day in the U.K., Queen Elizabeth pulled out the Sapphire Jubilee Brooch that she received as a gift from Canada last year. The public gesture of support for Canada came just after Trump repeatedly insulted Canadian Prime Minister Justin Trudeau and started a trade war with our neighbor to the north.
This comes just two months after BBC used Trump's favorite means of communication — Twitter — to troll him over the crowd size at the recent royal wedding, which dwarfed the crowds that gathered for his inauguration.
Unlike the Obamas, who are well liked among the public and have developed a close relationship with the Queen and the younger generation of British royals, Trump is a deeply unpopular figure in the U.K.
During his recent visit, tens of thousands of protesters lined the streets to let him know how they felt about his presence. And just in case he didn't get the message, the citizens of London took care of that by floating a massive "Trump Baby" blimp meant to reflect how Britain sees him: as a "big, angry baby with a fragile ego and tiny hands."
Published with permission of The American Independent.