Questions That Need To Be Asked At Tuesday's Debate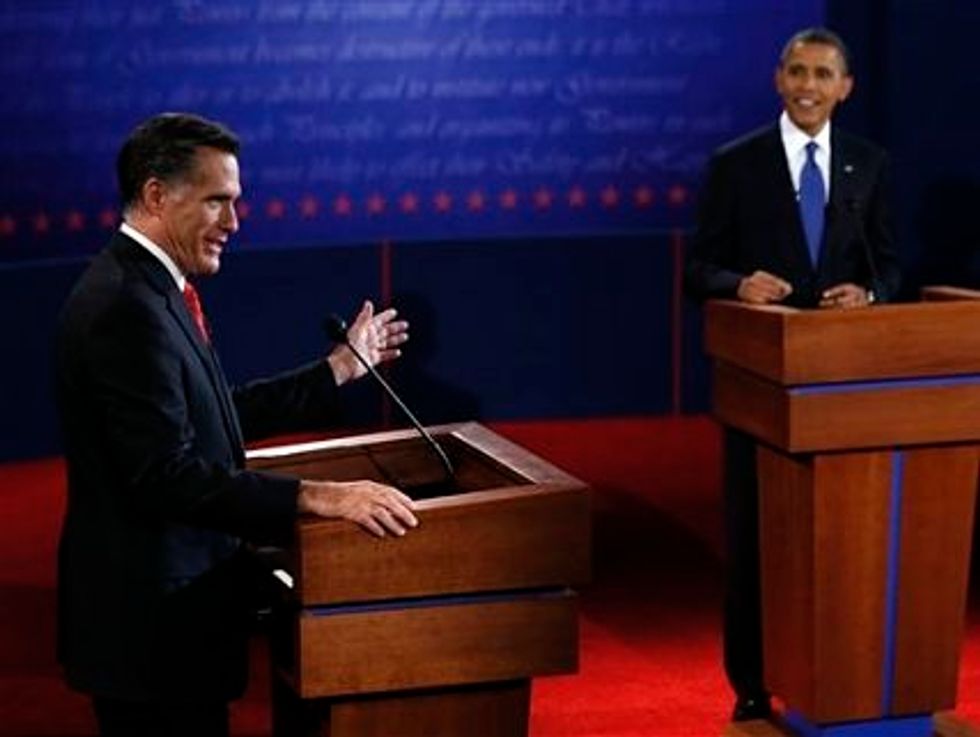 Tuesday night America will it get its one chance to watch President Obama and Mitt Romney take questions from citizens in a "town hall" format. As you can guess, the actual rules for the event are quite detailed and strict.
Barack Obama must be referred to by the moderator as "President Obama" or "the president." Mitt Romney will be "Governor Romney" or "the governor."
The moderator will not be allowed to coach the town hall questioners. The questioners cannot make comments or follow up on the question—his or her microphone will be turned off to prevent this. The moderator will choose the questions in advance without input from either campaign. The questioner is not allowed to vary the question in any way from the written question they submitted before the event.
Despite these rules, this is still the best chance we have of getting an answer to some of the most burning issues of the campaign. Here are the questions we hope to hear Tuesday night.
For Obama:
Why did you say in the first debate that Governor Romney agrees with you about Social Security?
What will you do specifically to ensure the safety of diplomatic personnel in dangerous places around the world?
If you again had a Democratic Congress in both houses, what kind of jobs program would you propose?
How is your program to increase oil, coal, and gas exploitation consistent with your promise to combat climate change?
Given what you now know, would you have pursued health care reform during the few weeks you had a filibuster-proof majority in the Senate?
After the Aurora shooting, you said you would  leave "no stone unturned" in fighting gun violence. What steps have you taken since then to prevent similar tragedies?
For Romney:
If your tax cut is revenue-neutral, how will it stimulate economic growth?
Why did you ask potential vice presidential nominees to provide their tax returns to your team? How many years did you request?
How did the tax cuts you received during the Bush administration create jobs?
As governor, you signed an Assault Weapons Ban. What would you do if Congress sent you a renewal of the national Assault Weapons Ban?
I'm an unemployed mother with diabetes who can no longer afford my COBRA to retain my health insurance. How would you help me afford health insurance?
What steps can we take to encourage companies to stop moving American factories to China?
Both candidates:
Is the drug war winnable?
What question do you think needs to be asked? Let us know in the comments.
Photo credit: AP Photo/Rick Wilking, Pool