Quoting Trump, Nigerian Army Justifies Massacre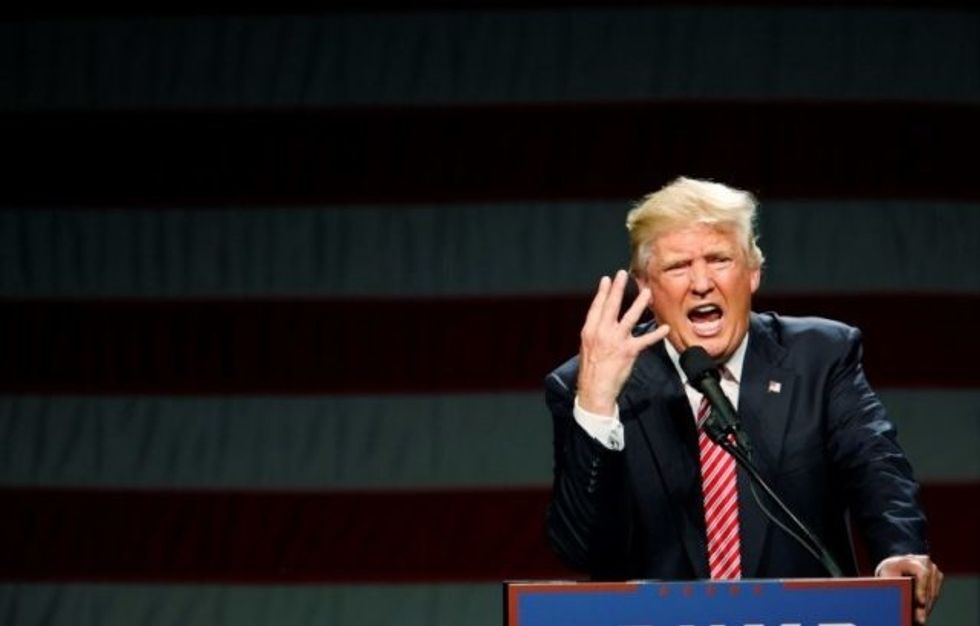 Reprinted with permission from AlterNet.
As soon as President Donald Trump said the words on Thursday, national security experts and many former military officers were immeidately denouncing them.
But it didn't matter. The damage was already done.
Speaking — and mostly lying — about immigration in a White House speech on Thursday, Trump said that the military servicemembers being sent to the U.S.-Mexico border in response to a non-threatening caravan of Central American migrants (who are still hundreds if not more miles from our country) should treat any travelers trying to throw rocks as if they have rifles.
In other words, he was saying — unlawfully — that the troops should shoot at the migrants. These dangerous and inflammatory words were denounced by, among others, the former Chairman of the Joint Chiefs of Staff Gen. Marty Dempsey.
But as multiple outlets reported Friday, other countries were listening. The Nigerian Army, in response, tweeted out the clip of Trump encouraging violence with the comment: "Please Watch and Make your Deductions."
In light of a recent massacre — in which human rights activists say the Nigerian Army killed 45 peaceful protesters from the group Islamic Movement in Nigeria — this tweet was taken as a justification for state-based suppression of free speech. The Nigerian officials have denied the higher numbers of fatalities, placing the death count at six, but a Reuters reporter counted at least 20 bodies on the scene.
The use of Trump's words to justify this kind of atrocity is the continuation of a troubling trend during his time in office. His embrace of authoritarian tactics and political violence appears to have emboldened strongmen leaders around the world. Previous reporting has shown how foreign authoritarians have cited Trump's own language and behavior, including most prominently his attacks on the press, to quash dissent from their own brutal regimes.
Trump's endorsement of lethal violence against migrants echoes his White House's support for Israel's brutal attacks on Palestinian protesters. Even after Israeli border guards killed dozens of protesters in May and wounded more than 1,000 others, the White House insisted that Israel didn't deserve any criticism or have any responsibility for these senseless deaths — despite the fact that the border guards appeared to be at little real risk from the protesters, and videos showed Palestinians being shot at while running away from the guards or praying.
Cody Fenwick is a reporter and editor. Follow him on Twitter @codytfenwick.