Racism Is A Highly Profitable Online Business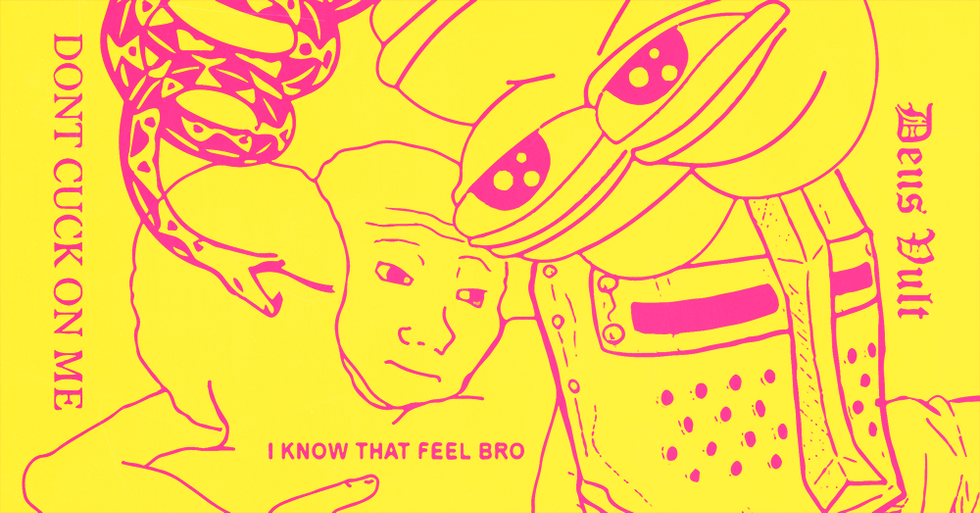 Reprinted with permission from AlterNet .
White supremacists, alt-right members, Republicans and other garden-variety bigots used to rely on mainstream crowdfunding sources when they wanted to raise money. Vocal white nationalist Emily Youcis received donations using Patreon; violent alt-rightie Kyle Chapman had a PayPal ; and racists rallied to pay the legal defense costs of murderers George Zimmerman and Darren Wilson via GoFundMe. But in recent months, those platforms have been shutting down the campaigns of hardline right-wingers and various other heroes of the alt-right. In response, there's Hatreon, which caters to the neo-Nazis and outspoken racists those other platforms have left behind.
Hatreon launched in August, with early adopters including Richard Spencer and Andrew Anglin, who runs the neo-Nazi site the Daily Stormer. While the two initially took in modest totals each month, they're now making a decent living off donations from their racist supporters . Spencer, who lists his creative project as "Richard Spencer-ing" (really), gets $942 each month in contributions. Anglin, who has been in hiding for months trying to avoid an SPLC lawsuit against him for stochastic terrorism , pulls in nearly $7,725 each month. That's nearly $93,000 a year, not a bad haul for cranking out racial slurs, Holocaust memes and generally making the world a more terrible place.
Hatreon was created by Cody R. Wilson, who was included on Wired Magazine's list of the 15 Most Dangerous People in the World . That's partly because Wilson's life mission is to distribute blueprints for a 3D printable gun, effectively rendering gun control laws useless. Cool goal, right? The name of the site, Wilson told Newsweek, is a "delightful pun. It's meant to make fun of Patreon's investigations of people for hate speech ."
While racism has always been wildly profitable in this country (I'm looking at you, slavery), technology has created new ways of generating revenue. Hatreon is just one example. Counter.Fund, launched by the former head tech guy for Business Insider (he was fired for super unfunny racist tweets ), is another. The site bills itself as "a crowdfunding platform built by and for the wider alt-right counter-culture." There's also WeSearchr, where paid protesters can raise huge sums for poorly defined projects. (Spoiler alert: they're all right-wingers.) Rootbocks, a "crowdfunding and e-commerce platform dedicated to the principles of liberty and freedom of speech," launched in June but seems to have faltered since then. Gab, a sort of Twitter for neo-Nazis, allows right-wing extremists and Tucker Carlson (I know, same difference) to chillax and use the n-word in what amounts to an online, virtual Trump rally.
The development of a far-right sub-internet feels like the inevitable next step as site administrators try to reclaim their digital cultures from racist hordes. After years of standing by while white nationalists and misogynists grew in number and heaped abuse on people of color and women, sites like Twitter, Reddit and Patreon have finally attempted to establish rules of law—and decency—by eliminating racists and their cohorts. But the whole effort feels like it's coming a bit late, like a cautionary tale about what to do for the next generation of the internet.
"Reddit is twelve years old, and they're only now realizing, oh shit , we didn't focus on culture early on, and now we have the world's biggest group of white supremacists and misogynists and just the worst of the worst of everybody," Dan McComas, a former higher-up at Reddit, told me when I interviewed him last year. "We've given them this massive platform to grow their bases, and it goes way deeper than just that too…I think those four sites have contributed to a large cultural shift on the internet that has made it just kind of a rotten place. You kind of have to purposely go out seeking something that isn't terrible to find something that isn't terrible."
A few months ago Gab—which has a logo that looks a lot like Pepe the frog— put up a post on Medium meant to serve as a clarion call to like-minded potential users and a warning to Silicon Valley. It offers an ominous look at where the internet, and the right-wing element within it, might be headed:
"We aren't going to play by your rules anymore…We refuse to be shunned and shamed for our core values and beliefs. We reject your [social justice warrior] cultural marxist lunacy and will fight to defend the freedoms that you are putting in jeopardy for sake of faux diversity, control, and political correctness…The rise of nationalism, populism, and patriotism around the world is in response to the failed policies of the globalist agenda….The People have been left to squander in the false promises of multi-cultural clashes of values, core beliefs, and rule of law…The free speech tech revolution has begun."
Kali Holloway is a senior writer and the associate editor of media and culture at AlterNet.
Header image by Sarah Wasko / Media Matters