Is The Radical Right Attempting Another Media Takeover?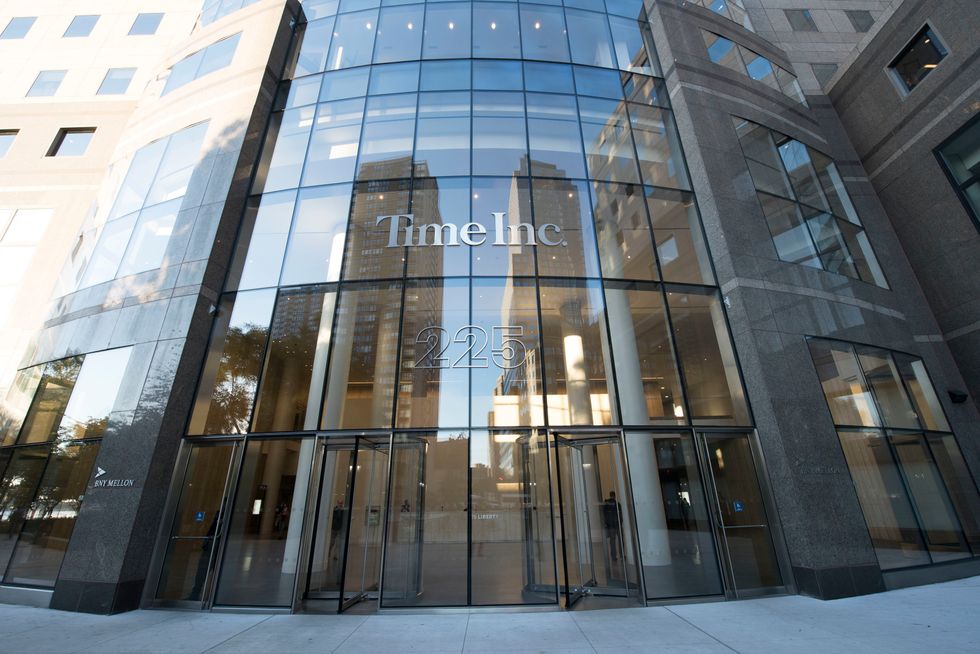 Reprinted with permission from AlterNet.
Imagine, if you can, reading a glowing profile of former national security adviser Steve Bannon, or a featurette about White House communications director Hope Hicks' favorite hobbies. Now imagine reading one of those stories in the formerly progressive alt-weekly that launched the careers of Ta-Nehisi Coates, David Carr and Katherine Boo, among countless others.
That is the scenario in play if Armstrong Williams and his shadowy business partner, Steve Kalifa, follow through on their threats to buy the Washington City Paper. According to the Washington Post, news of Williams' interest has "rattled" staffers, with some discussing the possibility of resigning in protest should the purchase come to pass.
Their apprehension would appear justified. While Williams maintains he has no desire to alter the publication's politics, far-right investors are setting their sights on some of the country's most prestigious newspapers and magazines, as the conservative Sinclair Broadcasting Group has expanded in 15 territories and Donald Trump continues his unholy crusade against "fake news." (A recent Poynter study finds Republicans' trust in the mainstream media has plummeted to historic lows.)
The Washington City Paper's uncertain future dovetails with the demise of the American alternative weekly newspaper. Once flush with local advertising dollars, these local weeklies were leveled by Craigslist, then crushed by Google and Facebook. The Boston Phoenix folded in 2013, and the Village Voice canceled its print edition earlier this year. For the time being, the Washington City Paper is owned by SouthComm, but the Nashville media company has signaled it will either sell before the end of the year or terminate the publication altogether.
Enter Armstrong Williams. A friend and associate of Clarence Thomas at the Equal Employment Opportunity Commission, Williams first entered the public consciousness when he told the Wall Street Journal that Anita Hill, who had accused Thomas of sexual harassment, was unstable. ("Sister has emotional problems.") Thomas would later be confirmed to the United States Supreme Court, and Williams parlayed his new celebrity in conservative media circles into radio programs and op-ed columns. In 2005, USA Today revealed that he had received $240,000 to promote George W. Bush's No Child Left Behind Act on his nationally syndicated television show.
Williams himself is no stranger to charges of sexual misconduct. A former staffer filed a lawsuit in 2014 claiming "at least once a week, the Defendant Williams would grab Plaintiff's buttocks or penis when Plaintiff was least expecting it," while a separate employee of a Jos. A. Bank men's clothing store alleges he "[grabbed] his penis through his pants." Both cases were settled out of court.
Although Williams served as Ben Carson's top adviser during the Republican primary, he watched the 2016 election returns with Donald Trump. Perhaps it's no surprise that he's now proposing "soft-focus takes on prominent Trumpites."
"Let's, for a moment, take Williams at his word that he doesn't want to turn the paper into a vessel for his worldview," writes the Post's Ben Terris. "What then could he possibly want with a newspaper that loses money?"
The same question might be asked of the billionaire Koch brothers, who recently contributed $650 million to Meredith Corporation's purchase of Time Inc. Like Williams, the libertarians whose contributions to far-right candidates and think tanks across the country were meticulously documented in Jane Mayer's "Dark Money" claim they will preserve their publication's editorial independence. And like Williams, they almost certainly have an ulterior motive.
"Knowing the Kochs, I think they'd have to see it as a business that could at the same time further their political interests," Stanley S. Hubbard told the New York Times in November. (Hubbard owns multiple television stations across the country and calls himself a friend of the reclusive oil magnates.) "They probably see Time magazine as a left-wing rag. I'm sure that they would like to see it be more objective and also to straighten it out to make it a profitable venture."
Former Secretary of Labor Robert Reich describes the Kochs' vows to stay out of managerial operations in a single word: "rubbish."
"The Koch brothers don't invest $650 million for nothing," he wrote in a Facebook post last month. "My guess is they intend to use Time and its other publications—which reach millions of online and print readers—to promote their right-wing conservatism. The investment also gives them a way to combine their cache of voter information held by a data analytics company controlled by their network, i360, with the publishers' consumer data."
If the Washington City Paper and Time are both facing hostile right-wing takeovers, then one is already underway at LA Weekly, which just laid off its top editors and all but one of its staff writers following its sale to a mysterious company called Semanal Media. (As recently as last week, the buyers had refused to reveal their identities, to the alarm of the Society of Professional Journalists.) Not much is known about Semanal Media's backers, but boutique hotel developer Paul Makarechian and real estate redeveloper Mike Mugel have both donated "large sums to numerous Republican campaigns," according to the LA Times. Brian Calle, who is currently running LA Weekly, previously served as an officer at the Claremont Institute—a conservative think tank whose stated mission is to purge civic life of progressivism. One of his first orders of business after assuming control of the newspaper's operations was to put out a call for unpaid contributors.
Last month, Joe Ricketts, the former chairman of Ameritrade and a prominent Trump donor, shuttered two essential local news sites, DNAInfo and Gothamist, days after its staffers had voted to unionize. Ricketts contends the move was merely a business decision, but as Hamilton Nolan argues in the New York Times, he gives away the game in his statement calling the union a "competitive obstacle making it harder for the business to be financially successful." America's institutions are under assault from an increasingly authoritarian White House, and as the right continues to consolidate its wealth and power, the free press has never looked more vulnerable.
Jacob Sugarman is a managing editor at AlterNet.
Header image source.