Rand Paul Blasts Chris Christie's 'Not Very Conservative' Special Election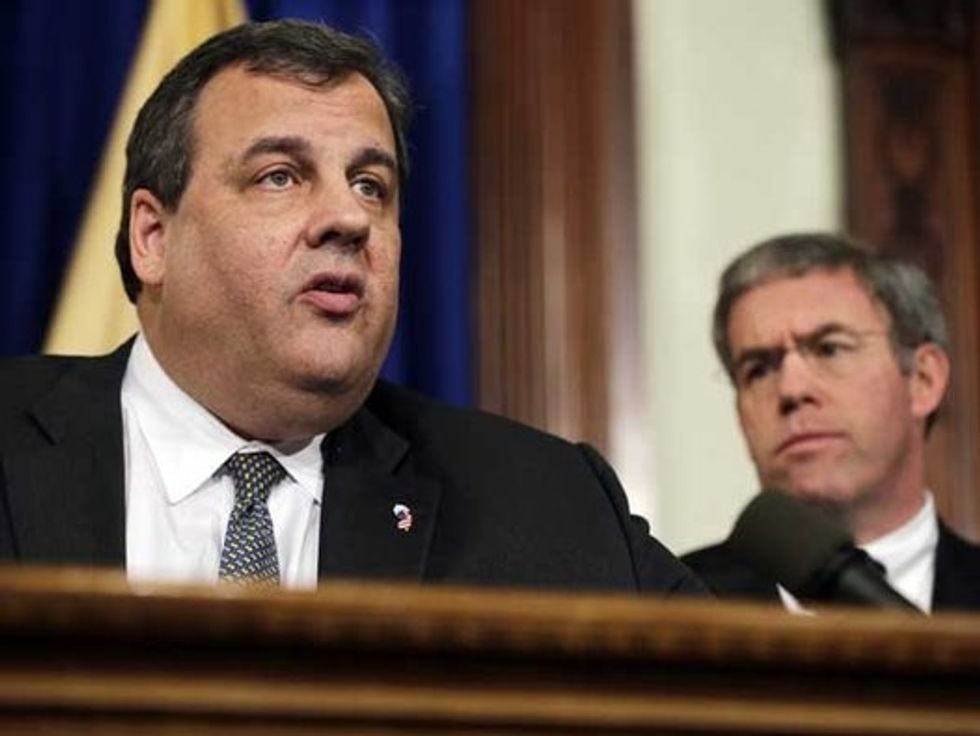 The 2016 Republican primary is already heating up.
In an interview with Politico, Senator Rand Paul (R-KY) attacked Governor Chris Christie (R-NJ) for calling a special election to replace the late Frank Lautenberg three weeks before November's general election, presumably to avoid being on the same ballot as the Democratic favorite, Newark mayor Cory Booker.
"I think when sometimes when you do things and the appearances are you've done them simply for your benefit, and not the party's benefit, that may be a problem," Paul said.
"I think the fact that he didn't appoint somebody for a two-year period, and he set up a different election for three weeks before that's going to cost $25 million, I think some people will say that doesn't seem to be very conservative."
If he had waited 10 days, Christie could have saved his state's taxpayers at least $12 million. Democrats have pointed out that he cut $7.5 million from women's health care because he said the state couldn't afford it.
Christie may be the most popular governor in the nation but he has the highest unfavorable rating with Republican primary voters, many of whom believe the governor helped President Obama's re-election campaign by overly embracing the president in the aftermath of Hurricane Sandy.
And while Christie might have avoided Booker, the man he appointed to temporarily serve in the Senate, Jeff Chiesa, is in the middle of the debate over comprehensive immigration reform.
The governor has continually said Chiesa is "his own man," but conservatives are looking closely at the former New Jersey attorney general's votes. Chiesa voted to debate the bill but has also said "yay" to several poison pills designed to kill the so-called "Gang of Eight" compromise.
Rand Paul has called himself a bridge between reformers and conservatives, but he's also supporting amendments designed to block citizenship without the border being "secured" first.
Illegal border crossings are at a 40-year low. As the economy improves, that number is likely to rise. Democrats in the Senate have given in to Republican demands for increased border security, including more border guards.
Another likely 2016 candidate, Ted Cruz, has positioned himself as the champion of the hard-right opposition to the bill. He's launched a petition calling for the compromise to be defeated. And while this won't likely affect the legislation, it's an effective way to build his presidential campaign mailing list.
AP Photo/Mel Evans