Rand Paul: Sure, Ashley Judd Is Attractive Enough, But…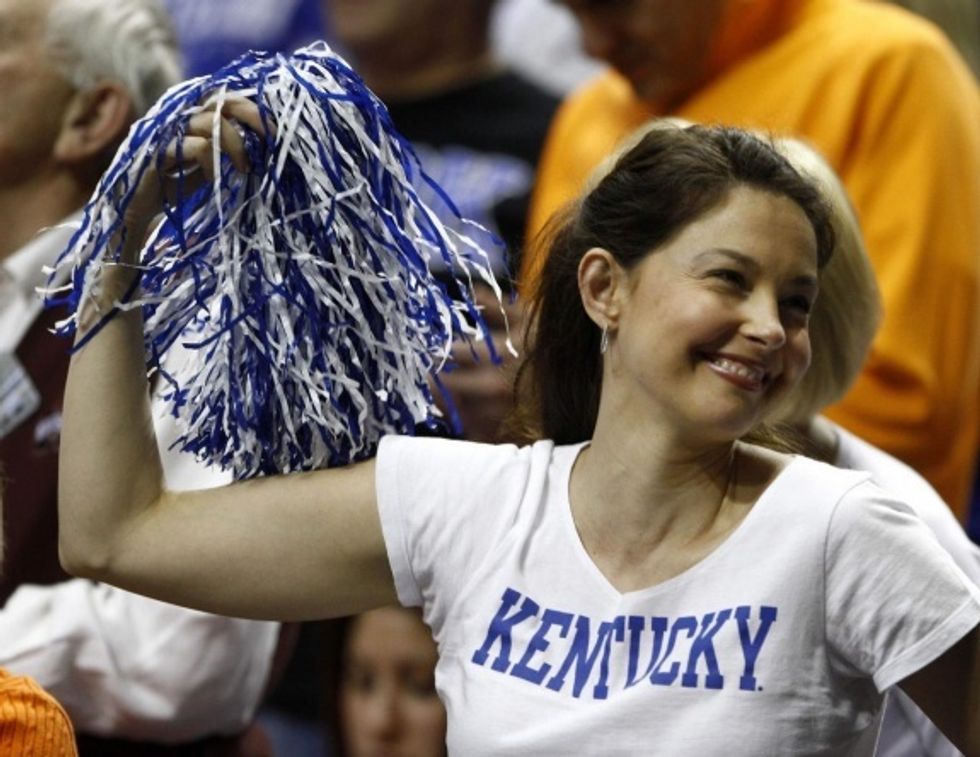 It takes a lot to make Karl Rove look progressive, but Sen. Rand Paul (R-KY) has somehow managed it. Appearing on CNN's State of the Union on Sunday, he had this to say about Ashley Judd, when asked by host Candy Crowley about the actress and activist's rumored, but as yet unconfirmed, run for U.S. Senate:
"Ashley Judd is a famous actress, she's an attractive woman and presents herself well and — from what I understand — is articulate," he spouted.
Huh. Not even Turd Blossom Rove, in his now-famous attack ad, was petty enough to bring up Judd's considerable good looks. Especially as one of a litany of reasons for her perceived unsuitability as the possible replacement for Mitch McConnell in Kentucky. Nice one.
Paul — who has been tapped to deliver the sure-to-entertain "unauthorized" Tea Party response to President Obama's State of the Union address — didn't stop there. "You know, when I heard Ashley Judd might run for office, I thought maybe it was Parliament, because she lives in Scotland half of the year," he snarked, obviously quite pleased with his cleverness. "But no, I think really part of politics is making sure that people know about who you're running against."
And according to Rand Paul, what you need to know about Ashley Judd is that she's attractive, articulate, well presented and owns a home in Scotland. Quelle horreur! The very idea of having such a woman in the Senate… why, those are the attributes of a Jezebel!!
Oh, but it gets worse… much worse. Ms. Judd, as it turns out, wasn't actually born in Kentucky; although she did grow up there, she's not "from there." So she's a carpetbagging Jezebel, says Paul:
"But the thing is, she doesn't really represent Kentucky. I mean, she was a representative for Tennessee last year. She lives in Tennessee. So, I think you do need to make sure people know about that so people don't think she's really from Kentucky or lives here."
So basically, Ashley Judd — who grew up in the state, and whose boundless devotion to the University of Kentucky borders on legendary — just ain't Kentucky enough. She's not from here, goes Rand Paul's argument. How can someone who isn't even from Kentucky claim to want to represent the good people of Kentucky?
Well, maybe Rand Paul himself is the best person to answer that. He is, after all, from… Pittsburgh, PA.
Photo: AP Photo