Rand Paul's First Challenge: Defeat Ted Cruz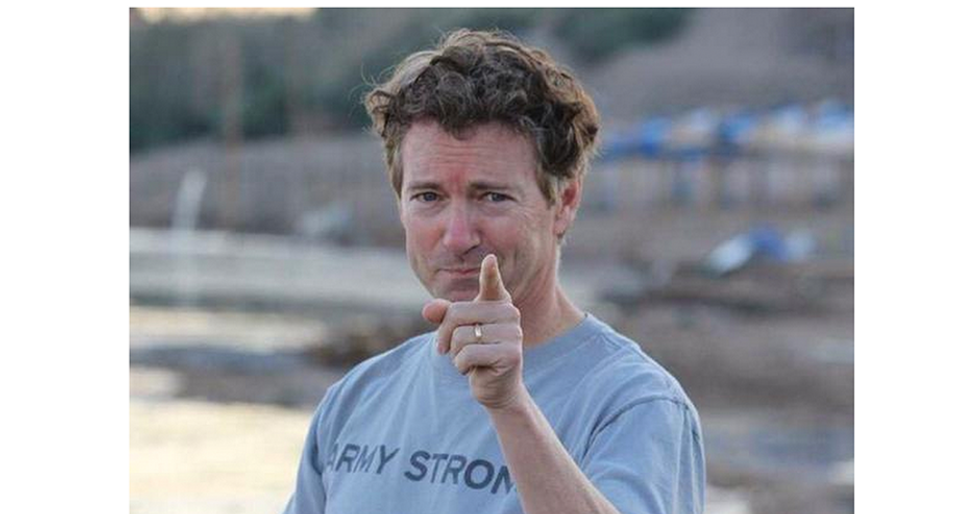 By David Knowles, Bloomberg News (TNS)
One of the best subplots to the 2016 presidential race will be the Republican Party battle between Kentucky Senator Rand Paul and Texas Senator Ted Cruz.
As both are seen as conservatives just outside the mainstream of the party, Paul and Cruz will compete for support from the same voter demographic during the GOP primary, meaning that only one of these men will likely have a realistic shot at challenging establishment candidates like Jeb Bush. Splitting a voting block could leave both candidates vulnerable to their challengers, so these ideological allies have already begun trying to distance themselves from one another.
"We kind of come from the same wing of the party," Paul told Fox News' Megyn Kelly on the day that Cruz announced his presidential bid, "and if you look at our voting records you'll find that we're very, very similar. I guess what makes us different is probably our approach as to how we would make the party bigger."
In order to distinguish himself from Cruz, Paul has tried to portray himself as the candidate who can breathe new life into the party, arguing that "people will also have to make a decision: which is the Republican who can not only excite the base, but can also bring new people into the party."
For his part, Cruz has made his case that he is best suited to excite the Republican Party's conservative base. His strategy largely focuses on the primary rather than Paul's big tent vision for the general election. By choosing Jerry Falwell's Liberty University for his campaign launch, and in his first campaign ad, Cruz has also targeted the religious conservatives, a group that could help him pull away from Paul in Iowa.
But Cruz has also taken aim at Paul since launching his presidential campaign, focusing on Paul's foreign policy positions, which have been criticized as out of step with many GOP voters.
"I'm a big fan of Rand Paul; he and I are good friends. I don't agree with him on foreign policy," Cruz said on ABC's "This Week" in March."I think U.S. leadership is critical in the world, and I agree with him that we should be very reluctant to deploy military force abroad, but I think there is a vital role, just as Ronald Reagan did."
Cruz has also gone after Paul on an issue championed by the Kentucky senator: reforming the NSA's data collection program.
While Cruz voted last week to pass a reform bill, Paul voted against the measure, saying it would not solve the problem. That left Cruz with enough daylight to launch an attack.
"Unfortunately, Rand voted no," Cruz told voters in Iowa last Thursday. "He did say it didn't go far enough, but it failed by one vote."
Paul has accused Cruz of mischaracterizing his foreign policy positions, and, back in November complained about the NSA bill sponsored by Cruz and Utah Senator Mike Lee.
"They put something good in a bill that I find objectionable," Paul told The Daily Beast. "They could take out the (Patriot Act) reauthorization, then I'll vote for the bill."
Recent polling averages show Cruz and Paul tied, with both receiving 8.7 percent support from Republican voters. At this early stage in the developing race, Bush receives 16.8 support in the Real Clear Politics polling average, and Wisconsin Governor Scott Walker earns 16.2 percent of the vote. In other words, more political attacks between the two second-tier candidates are sure to follow.
Photo: Rand Paul via Facebook