Rapper Big Glo, Chief Keef's Cousin, Shot To Death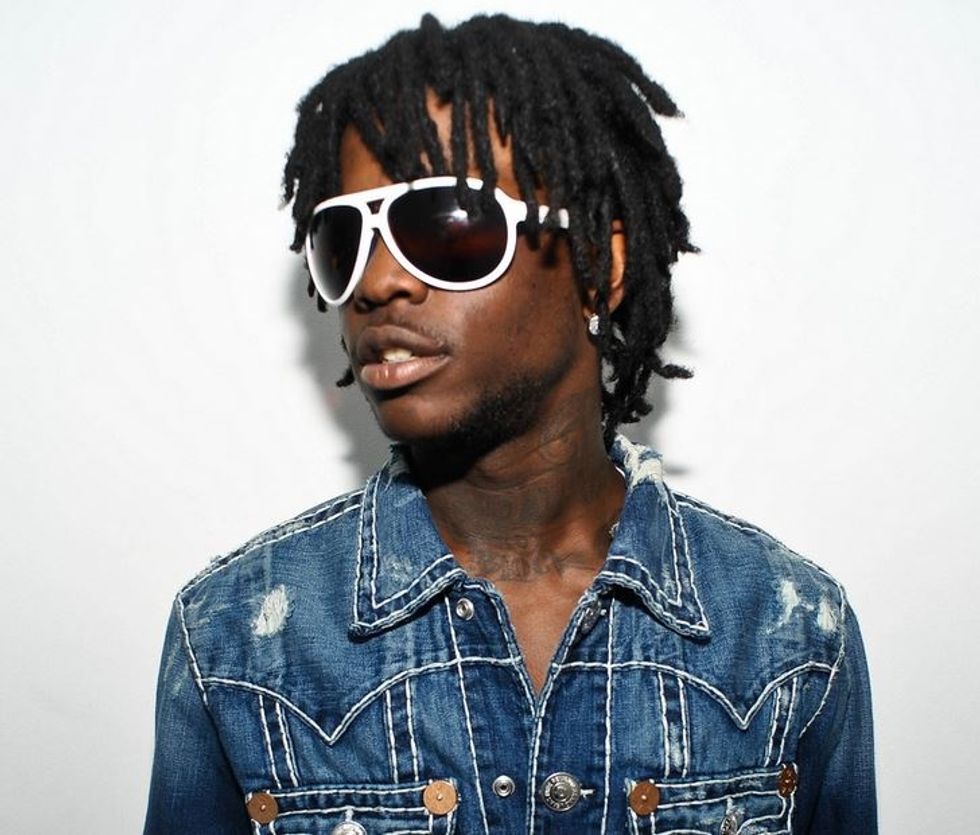 By Peter Nickeas, Chicago Tribune
CHICAGO — A Chicago rapper who recently signed to a major record label and was a cousin of Chief Keef was shot to death Wednesday night in the Englewood section of Chicago.
Mario Hess — who went by Big Glo at the time of his death and Blood Money before being signed — was the oldest member of the Glory Boyz Entertainment crew and was Chief Keef's second cousin.
Glo's manager said he was trying to get the 33-year-old musician out of Englewood and the city. "It's a lot of crime and violence in Chicago, these rap guys are being targeted, so you know, just trying to get him outside the neighborhood. He's from the streets," Renaldo Reuben Hess said early Thursday morning.
"He was basically trying to just get his rap career together because that's a good opportunity," he said. "They gave him some money up front. It was a good chance for him to get himself out the hood."
Police said two shooters opened fire just south of 56th Street on Elizabeth Avenue around 9:45 p.m. Wednesday, leaving more than two-dozen shell casings in the street.
Hess was shot as many as 10 times and pronounced dead at John H. Stroger Jr. Hospital of Cook County. A 28-year-old man was wounded and taken to Stroger by a family member, Police News Affairs Officer Hector Alfaro said. He was in serious condition.
Hess said he didn't know the second person who was shot or his relationship with the rapper.
Police had a hard time keeping track of the shell casings at the scene. Ripped up index cards served as evidence markers until police were able to get plastic ones to the scene. But when the plastic markers were set next to the casings, they scraped across the pavement in the wind.
Hess was found south of a newer model dark red Cadillac Escalade. Four vacant lots bordered the crime scene.
Hess was a relatively minor but long-standing figure on a scene with its share of artists who have signed record label deals in recent years, including Chief Keef, Lil Reese, Young Chop and King Louie.
He was considered the elder statesman on Keef's local imprint, Glory Boyz Entertainment, and had released several mix tapes of hard-core street rap that won a following on the local "drill" scene. Hess' 2013 mix tape, "Drug Wars," for Glory Boyz, reportedly led to his recent signing to Interscope Records, the same label that had signed Keef two years ago.
The rapper had a long arrest record, appearing in Cook County courts in at least 36 separate cases, according to records.
In September of 2002, Hess was charged with manufacturing and delivering cocaine. He pleaded guilty and some of the charges were dropped. He was sentenced to a year in jail and credited for almost 200 days time served.
In 2007, he pleaded guilty in a case where he was charged with weapons violations, including aggravated battery and possession of a firearm by a felon. He was sentenced to two years in jail and given credit for time served.
In April of 2008, January of 2009 and April of 2013, he was charged with possessing 30 to 500 grams of marijuana. He was given jail time for each of those cases after pleading guilty, records show, and credit for time served.
In the more recent case, he was sentenced to two years probation and was accused of violating that probation about eight months later.
This past year, Hess appeared on Chief Keef's song, "F—Rehab." His manager said Hess had recently signed a contract with Interscope Records.
This is the second shooting in two weeks involving someone associated with Keef.
Police say Keef was in the Northfield home of his manager in Northfield on March 26 when someone inside was shot and seriously wounded. He was a passenger in the car that dropped the wounded man off at NorthShore Skokie Hospital, Keef's lawyer has said.
Keef, whose real name is Keith Cozart, was questioned in connection with the shooting and released. No arrests have been made.
Hess said he worried that it was only a matter of time before violence would catch up with him.
"I basically had an intuition about … just telling him he really needs to move out of Chicago," Hess said. "He was trying to get the rest of this money and stay off the streets, you know?"
Photo: Michael Knapp viaw Flickr