Red Sox Honor Marathon Bomb Victims
@AFP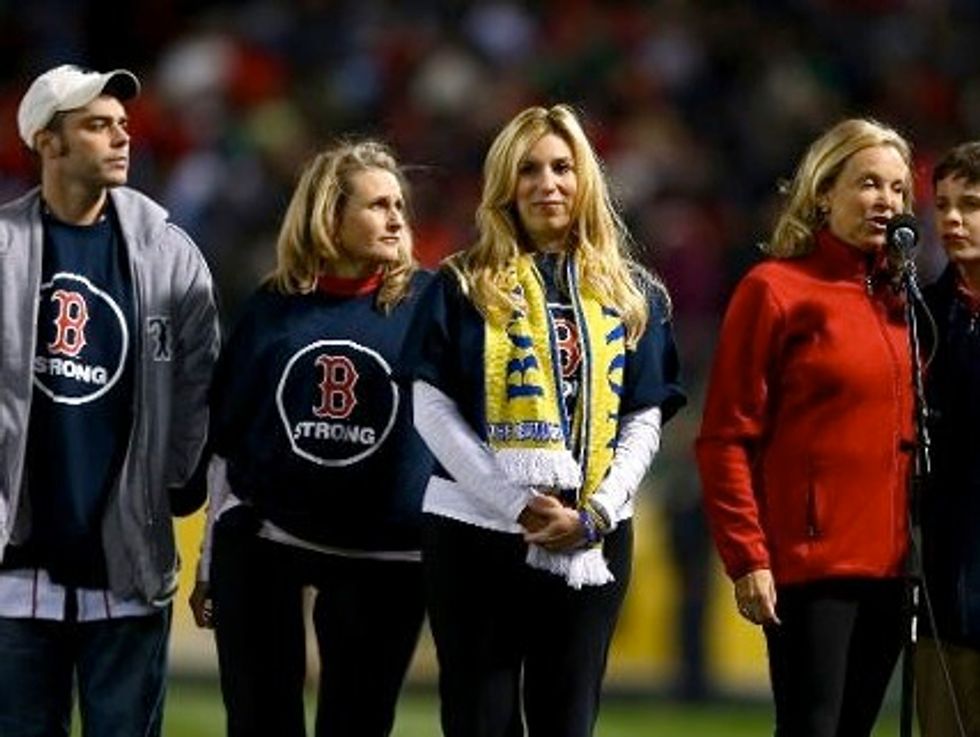 Boston (AFP) – Victims of the Boston marathon bombing were honoured in an emotional ceremony during game two of the 109th World Series at Fenway Park.
Thursday's ceremony was a continuation of a season-long tribute by the Boston Red Sox to honor the victims, doctors, police, firefighters and other first responders who helped out in the aftermath of the deadly April explosions.
"It brought a closeness to me and to the city, seeing how everybody rallied around each other," Red Sox catcher David Ross said earlier this year.
The on-field ceremony took place during the seventh inning stretch and featured American singer James Taylor. The five-time Grammy Award winner was joined on the field at Fenway Park by several victims of the bombings who either walked out on their own — or had to be helped — to the field where Taylor sang "America the Beautiful."
At their first home game after the April 16 bombings, the Red Sox organized a ceremony at Fenway Park.
What began at that game then stretched into a season-long tribute and now that the team is facing the St. Louis Cardinals in its first World Series in six years, it felt the urge to do more.
Three people were killed and more than 260 wounded and a Massachusetts Institute of Technology police officer was killed three days later, allegedly by the bombing suspects.
The "B Strong" logo is all around the ballpark, including on the Green Monster wall in left field. They also have the logo shaved into the grass and the players have patches on their uniforms and their hats.
Game one hero Mike Napoli's locker has a patch from the Boston police, who helped apprehend suspect Dzhokhar Tsarnaev following one of the biggest manhunts in city history.
Also, earlier this year about two dozen players visited five local hospitals where the bombing victims were being treated.
Several times this season the victims of the tragedy have ventured out onto the field for ceremonial first pitches while the Boston baseball fans lustily cheered like they did on Thursday.
The only thing that took the shine off Thursday's seventh inning festivities was that the Red Sox dropped a 4-2 decision to the Cardinals.
AFP Photo/Elsa