Refugee Funds Seized In Denmark — After They've Paid Smugglers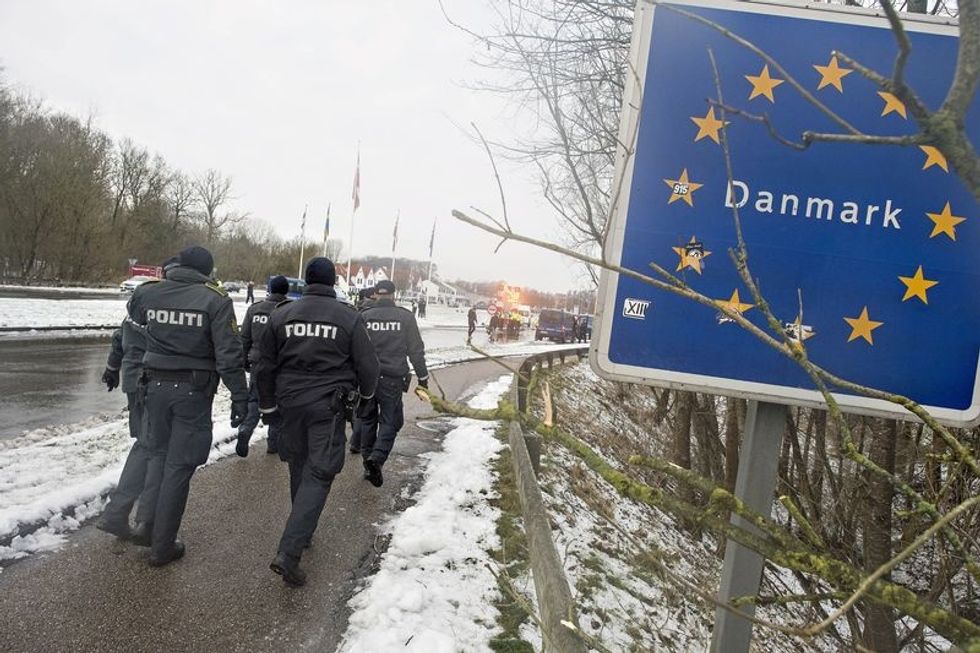 Denmark's parliament passed legislation today that would allow authorities to seize belongings from refugees arriving in the country. The United Nations condemned the move, calling it regrettable — and it will likely lead to friction between the Danish state and refugees who have already spent their life savings getting to Europe.
The Danish government, whose new policy has inevitably led to comparisons with the Nazi policy of confiscating Jews' belongings in the 1930s, defended itself from such accusations. "We're simply applying the same rules we apply to Danish citizens who wish to take money from the Danish government," said Marcus Knuth, the government spokesperson, in an interview with The Guardian last month.
But there are enormous differences of circumstance between Danish citizens and the refugees arriving in Denmark. The Danes live a relatively comfortable life in a country that provides its citizens with some of the most comprehensive social welfare programs in the world. A Syrian who spent the better part of a year first paying smugglers to get his or her family out of Syria, and paying them again to cross into the EU by land or sea, probably does not have a lot of savings left.
Denmark isn't the only country to implement such a policy. Switzerland implemented a similar measure recently too. Syrian refugees arriving in Switzerland said they were given a receipt detailing the value of their belongings. Said an information form distributed by the Swiss government, "If you have property worth more than 1,000 Swiss francs when you arrive at a reception centre you are required to give up these financial assets in return for a receipt." And if refugees stay in the country for a decade, they will have to give up to 10 percent of their wages to the government, presumably on top of taxes they will already be paying.
The Danish government's recent refugee policies haven't gone unpunished, however.  The UN has led the backlash against the country. It censured Denmark before the legislation even passed and appointed Filippo Grandi, an Italian, as the next chief of its refugee agency, the UNHCR, despite a leadership bid from former Danish prime minister Helle Thorning-Schmidt. She helped craft some of Europe's most restrictive immigration policies while in office, making it somewhat difficult to convince an organization like the UN that she was the right person to assist refugees now.
"The (secretary-general) does not want to be seen supporting the kinds of policies that Denmark and other European countries are pushing," a Western diplomat said to Reuters before the announcement, adding that Secretary-General Ban Ki Moon is very supportive of German Chancellor Angela Merkel's "more refugee-friendly policies."
And Chinese dissident artist Ai Weiwei also criticized Denmark's new laws, announcing in an Instagram post that he will close his current exhibition in Copenhagen in protest. The artist, who is also planning to build a memorial to the refugees who perished crossing the Mediterranean, has spent much of the past year focused on drawing attention to their plight. Jens Farschou, the owner of the foundation where his current exhibition is displayed, told the Guardian, "I didn't try to dissuade him. This is not so much about which country does more or less for refugees, it is the symbolic importance of the new law. This [kind of thing] is spreading over Europe, and we in Denmark are taking the lead in this by making this law."