'You Were Gullible': Senior Judge Torches Trump Election Lies At Rioter's Hearing
@alexvhenderson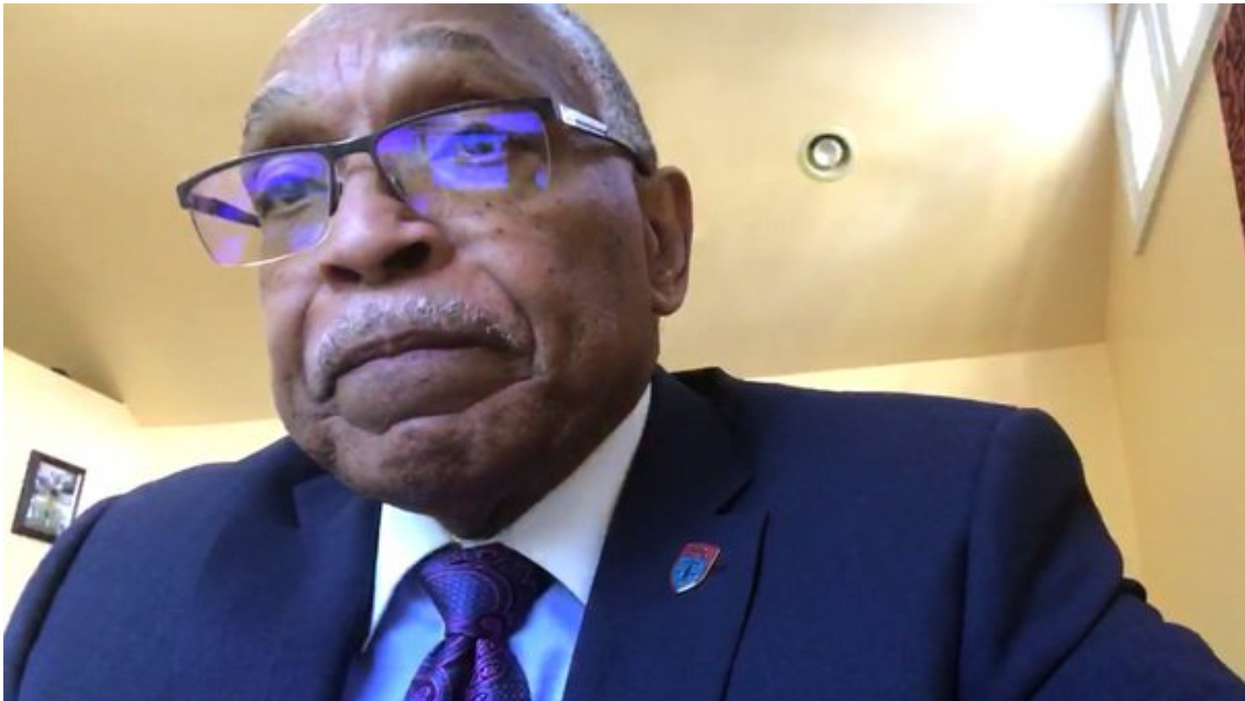 Reprinted with permission from AlterNet
Although former President Donald Trump and former Vice President Al Gore both lost presidential elections, there are some crucial differences between their responses to their losses. Gore, in 2000, eventually conceded defeat to then Texas-Gov. George W. Bush and congratulated him on his victory; Trump, however, still doesn't admit that now-President Joe Biden defeated him in 2020. And Senior District Judge Reggie Walton noted, in blunt terms, that Gore/Trump contrast when Capitol rioter Adam Johnson appeared in his courtroom this week for a plea hearing.
Johnson, one of the many Trump supporters who invaded the U.S. Capitol Building on January 6 in the hope of stopping Congress from certifying Biden's Electoral College victory, bought into Trump's false, debunked claims of widespread voter fraud.
Walton told Johnson, "Al Gore had a better case to argue than Mr. Trump, but he was a man about what happened to him. He accepted it and walked away."
Following the 2000 presidential election, Gore questioned the election results in Florida. Gore went weeks without conceding, but some prominent Democrats urged him to concede for the good of the country — including former Philadelphia Mayor Ed Rendell, who had become chairman of the Democratic National Committee and later became a two-term governor of Pennsylvania. Gore eventually took Rendell's advice, congratulated the president-elect and conceded to Bush, who was sworn in as president on January 20, 2001.
Republican Dick Cheney was sworn in as vice president that day, and his arch-conservative daughter, Rep. Liz Cheney of Wyoming, has become a scathing Trump critic on the right. Cheney is part of House Speaker Nancy Pelosi's select committee on the January 6 insurrection.
When various Democrats, in 2001 and 2002, asked Gore if he believed that he really won Florida, the former vice president would emphatically state: George W. Bush is president of the United States, I lost the election. End of discussion. And Walton, a Bush appointee, made it clear to Johnson that he has a lot more respect for Gore than he does for Trump. Walton essentially called Trump a sore loser and called Johnson a sucker for believing him.
The judge told Johnson, "What concerns me, sir, is that you were gullible enough to come to Washington, D.C. from Florida based on a lie, and the person who inspired you to do what you do is still making those statements, and my concern is that you are gullible enough to do it again."Another key difference between Gore and Trump: Gore won the popular vote in 2000 even though he lost the electoral vote, whereas Trump lost both.
Johnson was in Walton's courtroom to plead guilty to a charge of being on restricted grounds illegally, which is a lesser charge than what he was originally looking at. According to CNN reporters Hannah Rabinowitz and Holmes Lybrand, "Johnson was originally charged with three federal crimes, including theft of government property, but those charges will be dropped as part of his plea deal. He could face a sentence of up to six months in prison, according to his agreement with prosecutors read at his plea hearing on Monday. He will also pay $500 in restitution for damage done to the Capitol during the riot."
''''''''''''''