Reggie Watts Brings Unique Style To 'The Late Late Show With James Corden'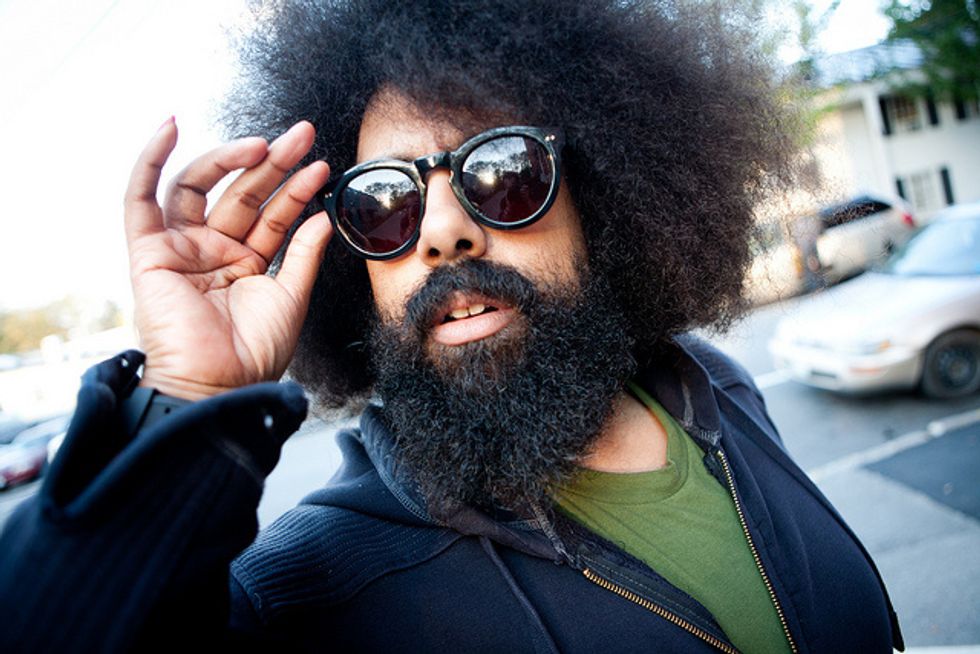 By Rick Bentley, The Fresno Bee (TNS)
LOS ANGELES — Bandleaders are the vice presidents of the talk show world. They don't have a lot to do, but when needed, they step up and support the talk show party in any way asked.
Just like VPs, some bandleaders have been more involved than others. That's the case with The Late Late Show with James Corden, which launched this week.
James Corden, the Brit who is taking over the late time slot where Craig Ferguson chatted with guests for a decade, will have comedian and musician Reggie Watts as his bandleader. Just like a politician, Watts makes promises. One is that he's not going to be like the Doc Severinsens and Paul Shaffers who have come before him.
"Musically speaking there won't be too much of a difference other than the music's going to be improvised," Watts says. "Me being the bandleader will definitely create a different presence. And, we will probably incorporate the band in different ways. The band is going to have a little more leeway in what it's doing."
Watts has established his unique brand of music and comedy with regular appearances on TV, radio and stage, including appearances on the IFC series Comedy Bang! Bang! and in the Comedy Central special Reggie Watts: A 'Live' in Central Park.
His music has been influenced by the diverse sound he found while growing up in Seattle.
Watts wasn't looking to be a talk show bandleader, but he got a call from the producers just before his work on Comedy Bang! Bang! wrapped up. Watts was intrigued with the offer because it would give him a national audience for his music, present him opportunities to meet interesting people and allow him to work with Corden.
Watts was impressed that the producers and Corden knew his work.
"The first thing James said when we met was that he didn't just want me to be a sidekick or a bandleader. He wanted it to feel like this is our show. I can pitch ideas," Watts says. "I have my jobs that I have to do but we will meet in the middle and create weird things for the show itself."
The challenge will be to find the right musical mix to fit the audience, who will be up at the wee hours of the morning. For Watts, that means if he does a musical number that's psychedelic, it will have a "cool, trippy edge to it."
Because all of the music will be created and improvised while the show is in progress, Watts knows that he can change the musical direction to fit how the show is going.
His focus will be making sure the music starts strong and ends strong as the show goes in and out of commercials as a way to support Corden. It may be only a few bars the viewer hears, but Watts wants each note to embrace what's happening in such a way the show feels more organic than staged.
"It's more about energy than anything technical," Watts says.
(c)2015 The Fresno Bee (Fresno, Calif.), Distributed by Tribune Content Agency, LLC
Photo: kris krüg via Flickr