Reid: 'I Will Force A Vote' On Loretta Lynch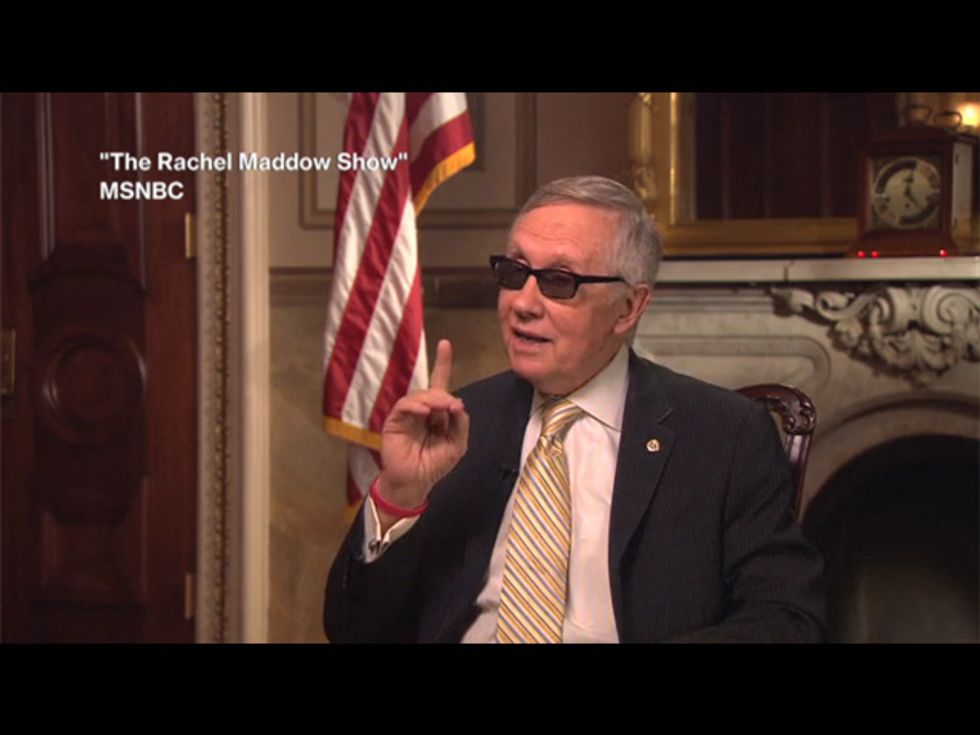 Senate Minority Leader Harry Reid on Thursday threatened to force a vote on the nomination of Loretta Lynch for attorney general, in response to Senate Republicans not having held any floor vote on her in the five months since she was first nominated by President Obama.
"We've put up with this far too long, and we're going to need to have a vote on her very soon that's created by [Majority Leader] Mitch McConnell — or I'll create one," Reid told MSNBC's Rachel Maddow. "I can still do that. I know parliamentary procedure around here and we're going to put up with this for a little while longer, but not much."
Reid also added: "I had a conversation today with a number of Republicans and told them really to get her done, or I will make sure they have an opportunity to vote against her."
To be precise, MSNBC's Steve Benen explains that the minority leader can make a make a motion to proceed on the nomination — but that Republican senators could simply respond by voting against that motion. However, even this would still apply political pressure, as Reid implied above, by putting Republicans in a public position of effectively voting against the nomination.
Via MSNBC