Rejecting Trump, Americans Show Decline In Racial Prejudice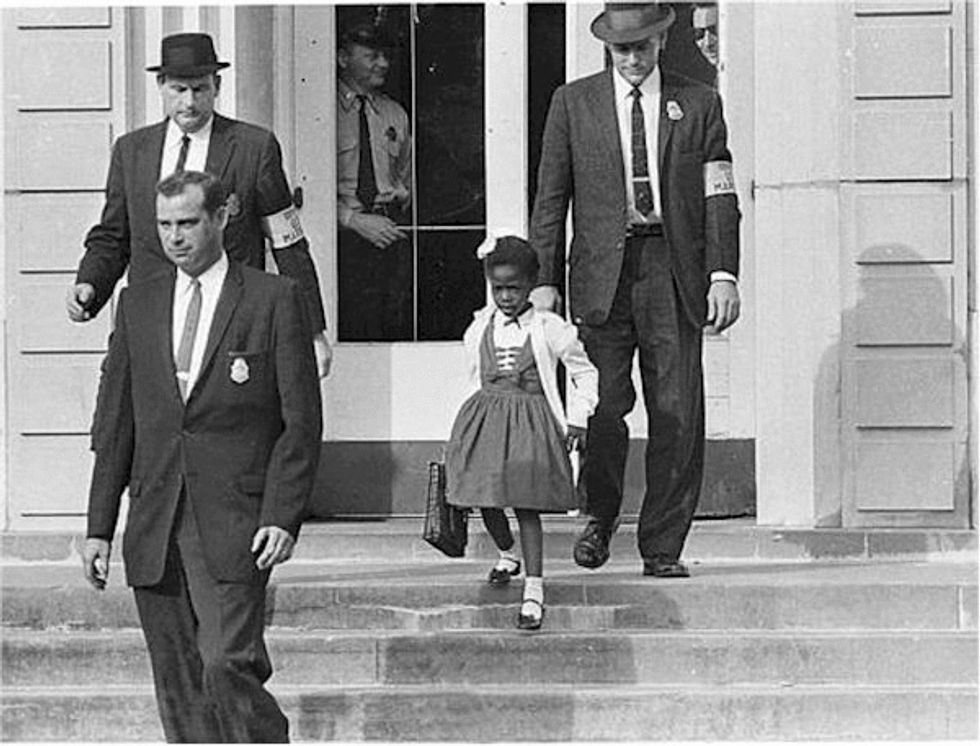 The Washington Post reported on Friday that a new study by researchers at the University of Pennsylvania found decreases in racism among white Americans since the 2016 election, and it might be because of Trump.
"It's quite conceivable that Trump has simultaneously galvanized a small number of highly prejudiced white Americans while also pushing millions more to affirm that they are not as prejudiced," political scientist Daniel J. Hopkins told the Post.
The study tracked anti-black prejudice over a 12-year period and found what the Post called "an especially marked drop" between November of 2016 and November 2018, the end of Trump's first year as president. The study also showed prejudice against Hispanic people saw "a similar decline between Trump's election and the fall of 2018," specifically driven by Democrats.
The drops in racism since Trump took office show he may have "pushed public opinion in the opposite direction" of his racist positions, the study said.
Over the entire course of his presidency, Trump has never had the support of a majority of Americans. It's likely that at least some of that can be attributed to Americans rejecting his toxic brand of bigotry.
Trump has a long history of racism, including calling Mexicans rapists, pushing to execute the completely exonerated Central Park Five, and spreading the racist anti-Obama "birther" conspiracy theory.
Now, it looks like Americans are turning the page on his racist ideas in droves.
Published with permission of The American Independent.
IMAGE: William Frantz Elementary School, New Orleans, 1960. "After a Federal court ordered the desegregation of schools in the South, U.S. Marshals escorted a young Black girl, Ruby Bridges, to school." Note: Photo appears to show Bridges and the Marshals leaving the school. She was escorted both to and from the school while segregationist protests continued. Public domain via WikiCommons.