Why Reopening NAFTA Could Revive Debate Over What Makes A Car 'American'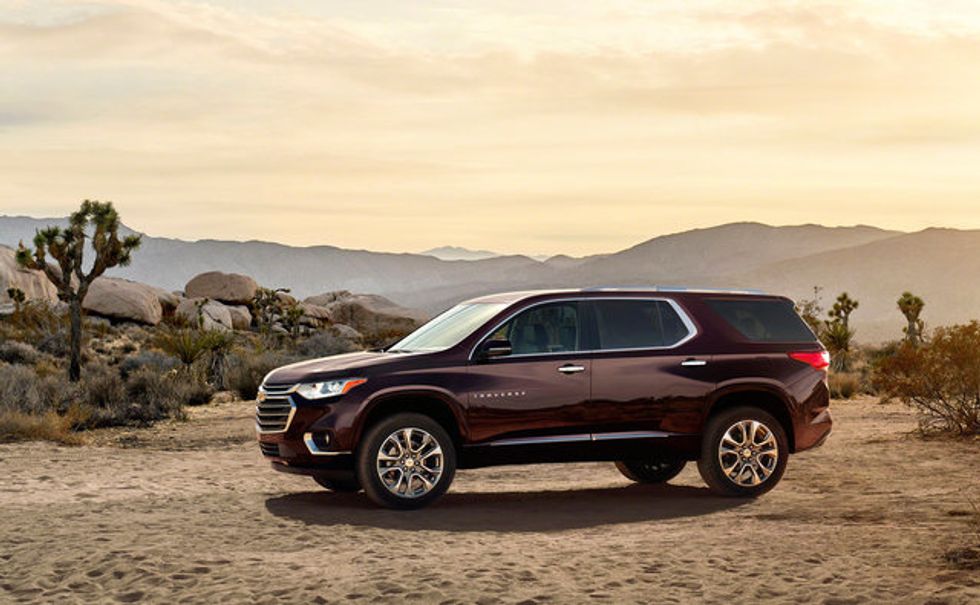 DETROIT (Reuters) – Some of the most popular and profitable vehicles sold in the United States by Detroit's automakers are imported from Mexico, a reality that highlights the risks for the auto industry as the Trump administration pushes to overhaul trade policy.
President Donald Trump has scheduled a breakfast on Tuesday with the chief executives of Detroit automakers General Motors Co, Ford Motor Co, and Fiat Chrysler Automobiles NV to talk about bringing more manufacturing jobs to the United States, the White House said on Monday.
Trump campaigned on a pledge to renegotiate the North American Free Trade Agreement and said on Monday he would meet leaders of NAFTA partners Mexico and Canada at an "appropriate time" to get the process started.
Auto industry officials expect Trump to urge Canada and Mexico to agree to new tougher "rules of origin" that would require a higher percentage of North American content to be considered tariff free.
Under NAFTA, at least 62.5 percent of a passenger car or light truck's net cost must originate in North America – defined as the United States, Canada, or Mexico – to avoid tariffs.
Separately, the U.S. government since 1994 tracked the percentage of a vehicle's content that is made in the United States and Canada, and required automakers to disclose those percentages on labels put on vehicles sold in the United States. The Chevrolet Traverse and the Honda Accord made in Ohio had 80 percent U.S. and Canadian content in 2016, for example. The Ram pickup had 59 percent U.S. and Canadian content, according to government data compiled in the 2016 American Automobile Labeling Act report.
Trump has not made specific proposals for reworking NAFTA, but he has called for manufacturers to buy and build more products in the United States.
Automakers have a lot at stake in preserving the status quo.
GM, the biggest U.S. automaker, imported about 315,000 of its full-size Chevrolet Silverado and GMC Sierra pickup trucks from Mexico last year. That represents about 40 percent of the 2016 U.S. sales of the highly profitable models. Overall, GM builds 14 percent of the vehicles it sells in the United States in Mexico, according to data from LMC Automotive, a consulting firm.
Fiat Chrysler makes nearly half of its Ram full-size pickups, its most popular model, in Mexico, according to data from IHS Markit obtained by Reuters.
Ford earlier this month won praise from Trump for cancelling plans to build a $1.6 billion factory in Mexico. But Ford still plans to build one of its top-selling cars, the Fusion sedan, in Mexico, as well as the future generation of its Focus small car.
Overall, nearly 2 million vehicles were shipped to the United States from Mexico in 2016 by all automakers, and that volume is expected to rise by 14.5 percent this year, according to an IHS Markit forecast.
IHS Markit would not comment on the data Reuters obtained from a third party.
Trump has threatened to slap a 35 percent tariff on vehicles imported from Mexico. But the Center for Automotive Research, an auto industry think tank in Ann Arbor, Michigan, said in a study released this month the tariff could cut U.S. auto sales by 450,000 vehicles per year and cost 6,700 vehicle assembly jobs across North America.
A separate study by LMC Automotive also concluded that U.S. car and light truck sales could suffer if the administration takes a "highly protectionist and isolationist stance." However, if the administration cuts taxes and enacts an infrastructure spending plan, auto sales could rise by 300,000 to 500,000 vehicles a year, LMC forecast.
(Editing By Joseph White and Tom Brown)
IMAGE: 2018 Chevy Traverse SUV is shown in this undated photo released at the North American International Auto Show in Detroit, Michigan, U.S. on January 8, 2017. Chevrolet/Handout via REUTERS