Rep. Gohmert Rebuked For Smear Of Judiciary Committee Counsel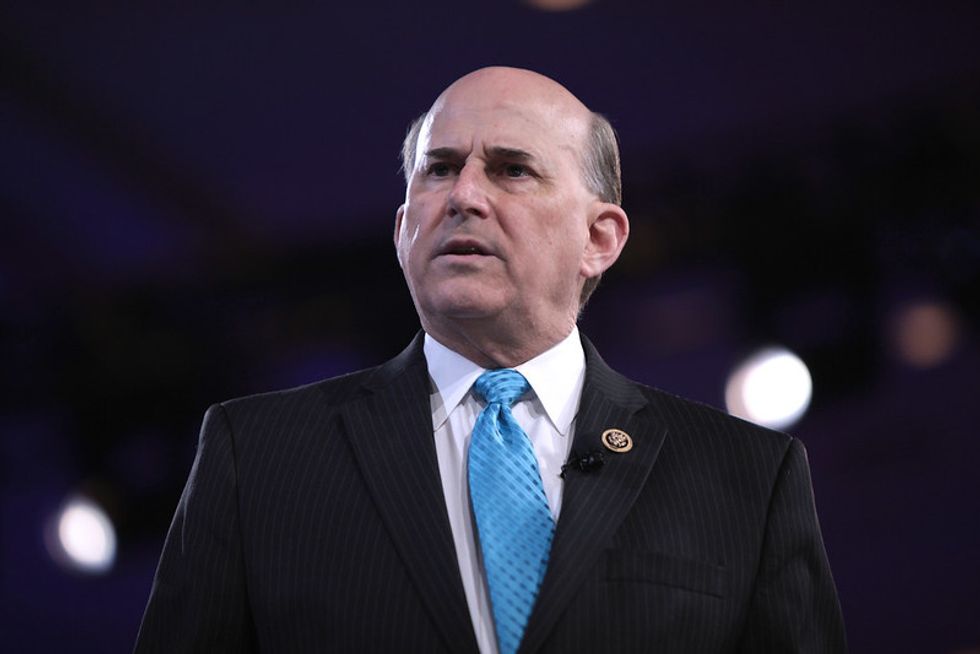 Republican lawmakers on the House Judiciary Committee continually interrupted Monday's impeachment hearing with yelling and accusations, including one outburst from Rep. Louie Gohmert (R-TX) that earned him a reprimand from the committee chair.
Gohmert interrupted the hearing to accuse Barry Berke, Democrats' counsel on the House Judiciary Committee, of essentially buying his position.
"How much money do you have to give to be able to do that?" Gohmert sarcastically asked, referring to Berke's ability to ask questions at Monday's hearing.
Jerry Nadler, the chair of the House Judiciary Committee, slammed Gohmert for the baseless smear, reminding Gohmert that he could not "cast aspersions" against committee aides.
It wasn't just Gohmert who caused a stir during the hearing.
Republicans on the committee continually interrupted Berke's questioning, making "points of order" and "parliamentary inquiries" to complain about the rules that allowed Berke to ask questions during the hearing.
They did so as Berke asked questions of the GOP's counsel, Steve Castor, who himself told lies and distorted facts during his attempt to defend Donald Trump from impeachment. Castor struggled to answer Berke's questions, including whether former Vice President Joe Biden — who leads Trump in numerous polls — is one of Trump's top opponents in 2020.
Each time the GOP lawmakers were shut down.
But the interruptions delayed the hearing and distracted from the facts that Democrats sought to present: that Trump abused the office of the presidency by withholding military aid to Ukraine in order to force the country into investigating one of Trump's possible 2020 Democratic opponents.
Fighting against the process of impeachment has been the GOP's go-to defense of Donald Trump throughout the impeachment proceedings.
Published with permission of The American Independent Foundation.
Photo Credit: Gage Skidmore