Rep. Gohmert Yells At Mueller In Judiciary Hearing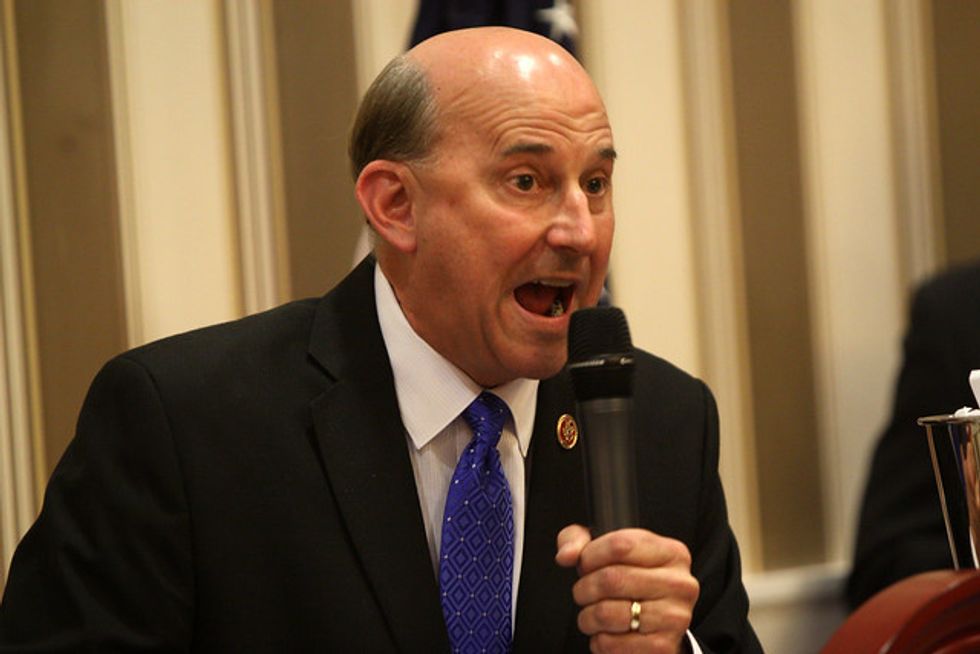 Rep. Louie Gohmert (R-TX) insisted Wednesday morning that Trump's efforts to obstruct justice in the Mueller investigation was really Trump "pursuing justice."
During his time questioning special counsel Robert Mueller at a hearing before the Judiciary Committee, Gohmert unleashed a screed defending Trump's obstructive acts by claiming Trump was entitled to obstruct justice because Trump was unhappy about Mueller's investigation.
Gohmert claims that Trump saw "the big Justice Department with people that hate" him, and since Trump knew he was innocent, his attempts to derail the Mueller investigation "is not obstructing justice. He is pursuing justice."
Red-faced, Gohmert then jabbed his finger in the direction of Mueller and declared the special counsel was the one who "perpetuated injustice" by doing his job.
Gohmert is defending Trump's criminal conduct with the same excuse Attorney General William Barr and other Republicans have used. In April, Barr excused Trump's actions because Trump was "frustrated and angered" over Mueller's investigation and the media attention it received.
However, hundreds of federal prosecutors disagree with the notion that being grumpy is a valid legal argument for obstructing justice. Hundreds of former federal prosecutors signed a letter declaring Trump should face multiple felony charges.
Three former federal prosecutors who worked for Republican presidents made a video outlining Trump's criminal actions. "As a former prosecutor, I did not think it was even a close prosecutorial call as to whether the president obstructed justice," Jeffery Harris, Reagan's deputy associate attorney general said.
Rather than ask Mueller about the contents of the report, Gohmert used his time to defend Trump's documented attempts to derail an investigation as somehow "pursuing justice."
Published with permission of The American Independent.